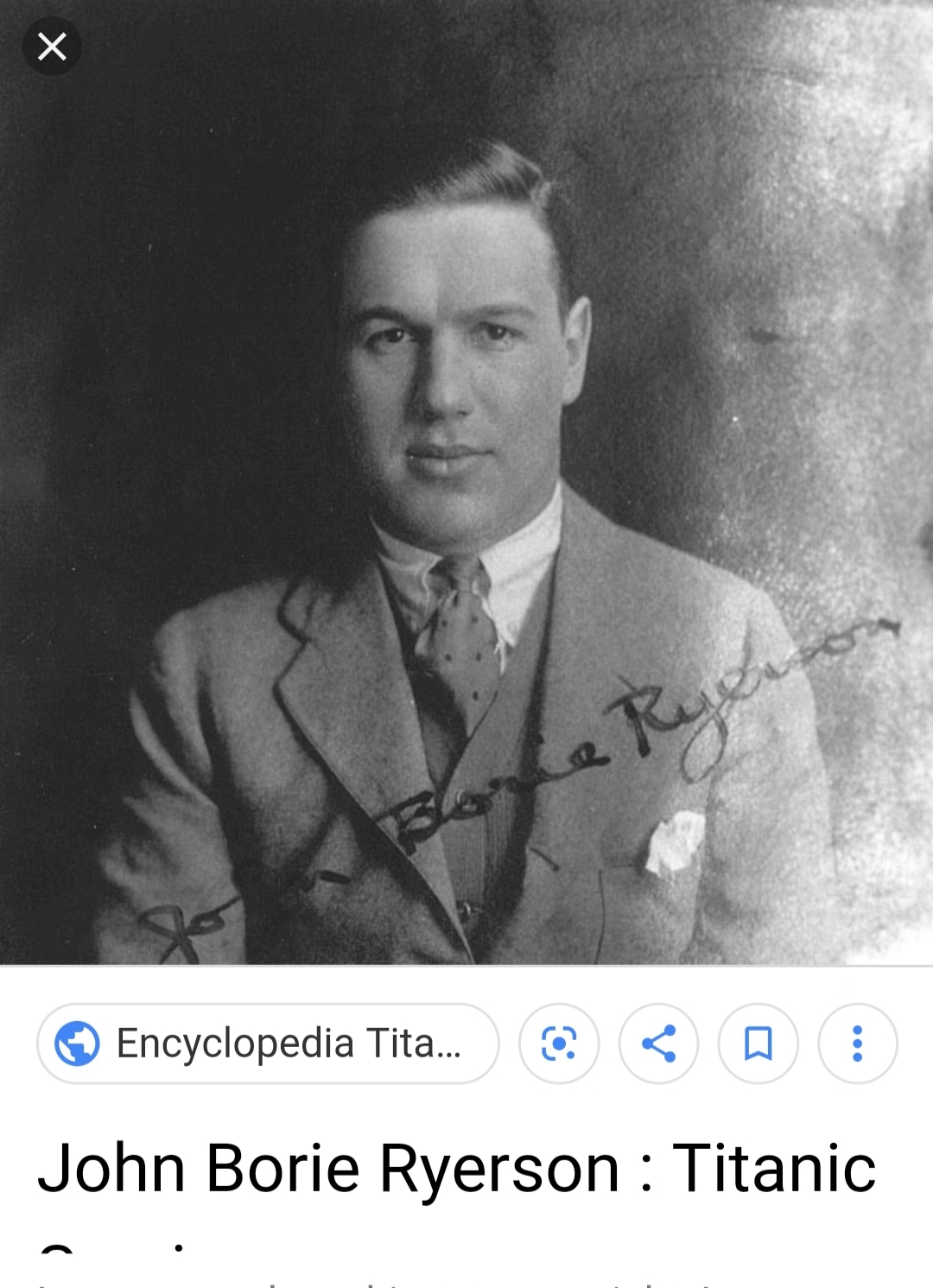 32) John Ryerson
RMS Titanic Survivor
Born: 16 December 1898, Illinois, United States of America
Died: 21 January 1986, West Palm Beach, Florida, United States of America
John was thirteen years old at the time of the sinking and was traveling with his parents and two sisters in the first class.
Originally, John was denied entry into Lifeboat 4 by Charles Lightoller (who would be the highest-ranking ship's officer to survive the sinking) but John's father convinced Lightoller to let him board.
After the sinking, John would help contribute to the now famous A Night to Remember by Walter Lord.
In 1953, John and one of his sisters were invited onto the set of the film Titanic.
He was later interviewed on the fiftieth anniversary of the sinking and other occasions.
John was the last surviving member of his family to pass away. He was married but had no children.
Badges Earned:
Find a Grave Marked
Located In My Personal Library:
10 True Tales: Titanic Young Survivors by Allan Zullo
Gilded Lives, Fatal Voyage: The Titanic's First-Class Passengers and Their World by Hugh Brewster
Titanic: True Stories of Her Passengers, Crew, and Legacy by Nicola Pierce
A Night to Remember by Walter Lord (Mentioned on the Passenger List)
How It Happened: Titanic, The Epic Story From the People Who Were There by Geoff Tibballs (Mentioned on the Passenger List)
Sources:
https://www.encyclopedia-titanica.org/titanic-survivor/john-borie-ryerson.html
https://www.scholastic.com/teachers/books/ten-true-tales-titanic-by-allan-zullo/
https://www.findagrave.com/memorial/8123544/john-borie-ryerson