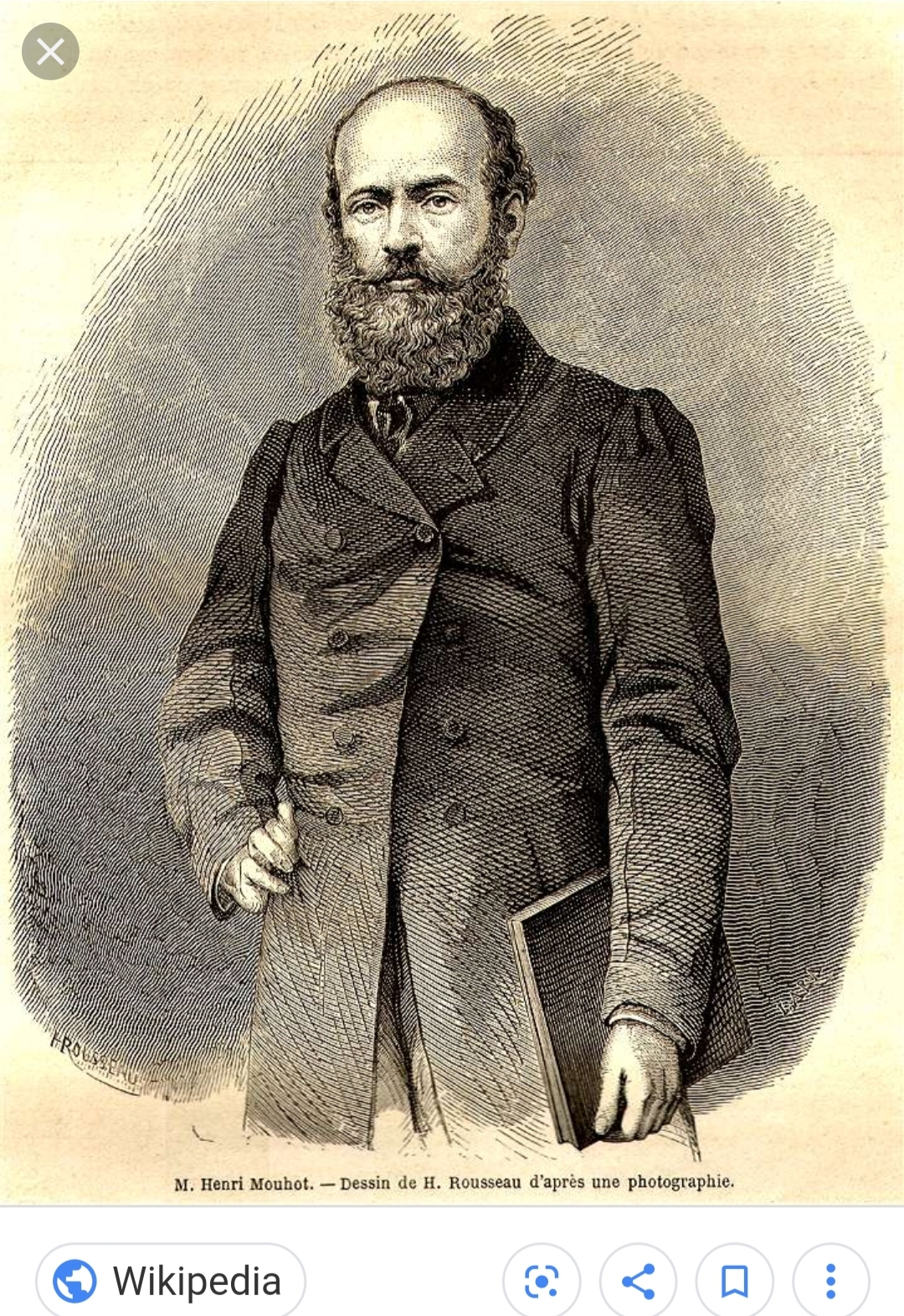 29) Henri Mouhot
He has been called the Discoverer, but Re-Discoverer is the More Accurate Term
Born: 15 May 1826, Montbeliard, France
Died: 10 November 1861, Present-day Luang Prabang, Laos
Henri is credited with discovering Angkor Wat, but wouldn't the more accurate term be he re-discovered it? How does one discover what was already known to mankind? This is your philosophical question of the day.
Moving On.
Henri was an explorer and a naturalist who was the first European to visit the ancient capital of the Khmer people in modern day Cambodia--Angkor Wat.
Before making his most famous claim to fame, Henri studied photography and zoology across Europe.
In 1858, he received support from the Royal Geographical Society and the Zoological Society of London to undertake a zoological expedition to Indochina. It was on this expedition, sometime in either 1859 or 1860, that Mouhot stumbled upon Angkor. Because of him, European scholars were able to come to the area and retrieve Angkor from the jungle threatening to overtake it.
In 1861, after being received by several high-ranking people from across the Indian Subcontinent, Henri fell ill with Jungle Fever. He succumbed to the disease only a few weeks later and was buried in Laos.
In 1867, the French built an elaborate tomb over his burial site.
Badges Earned:
Find a Grave Marked
Located In My Personal Library:
National Geographic History Magazine Article "Visions of Angkor" by Veronica Walker (March/April 2022 Edition)
Sources:
https://www.britannica.com/biography/Henri-Mouhot