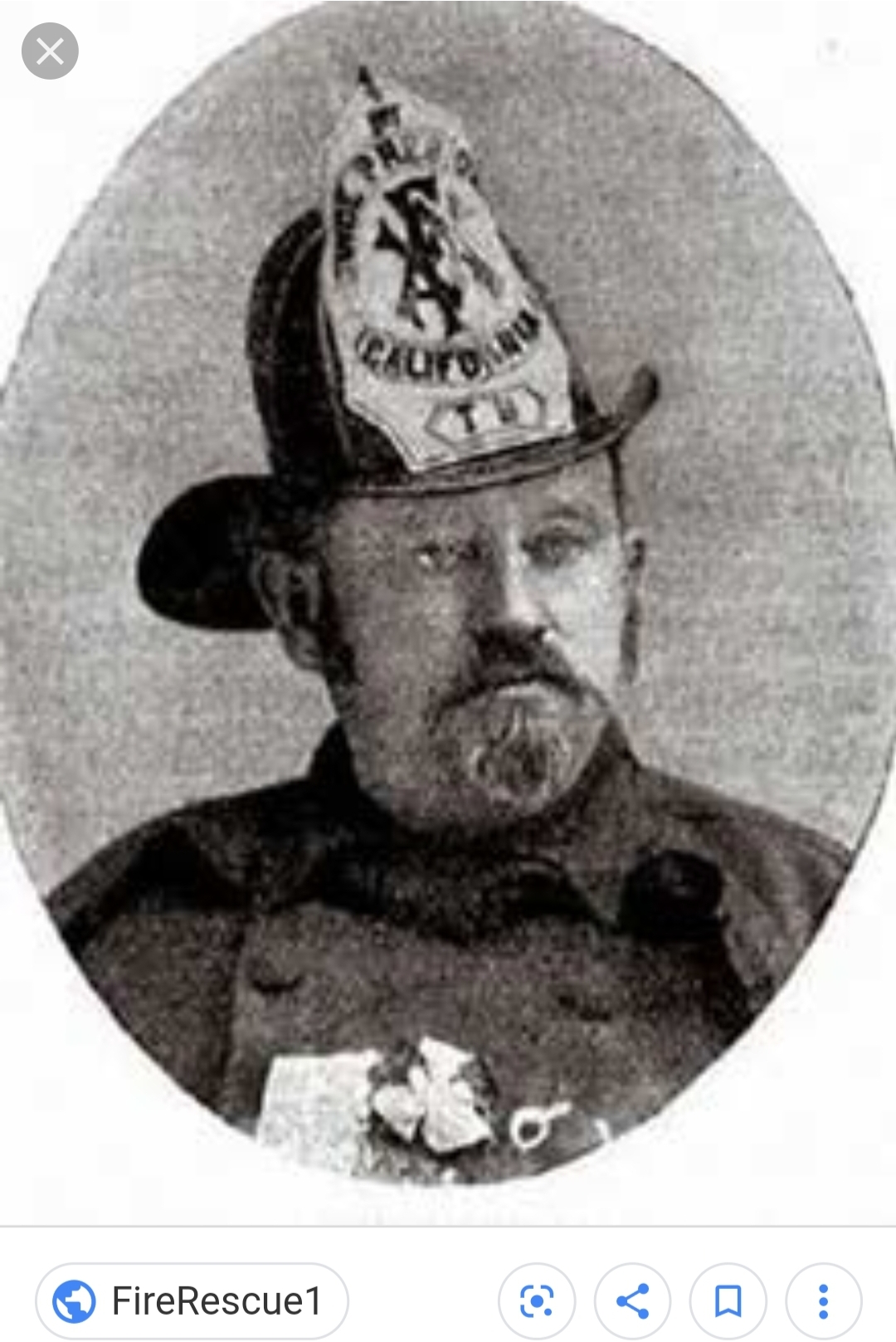 20) Tom Sawyer
Yes, really that was his name, and no he never convinced the neighborhood kids to whitewash his Aunt Polly's fence
Born: 1 January 1832, Brooklyn, New York, United States of America
Died: 1906, San Francisco, California, United States of America
In 1863, Mark Twain visited San Francisco and met the real-life Tom Sawyer while nursing a bad hangover (in Smithsonian's words).
The real Tom was a voluntary firefighter, customs inspector, special policeman, and "Bona Fide Local Hero."
Before arriving in San Francisco, Sawyer had been a firefighter in New York City and for a time also worked as a steamboat engineer (which caught Mark Twain's attention).
In 1853, Sawyer obtained his hero status after repeatedly returning to his burning ship to rescue passengers and crew after being severely burned himself. He was credited with saving ninety people--twenty-six single-handedly.
From 1863 to 1866 Tom Sawyer and Mark Twain met frequently and had a lot of fun, getting drunk and gambling all their money away.
By this point, Tom had also opened a successful saloon, and continued to work for the San Francisco Customs House. He also continued to volunteer as a firefighter, even after a paid firefighting service was instituted in 1866.
Around 1896, when Tom was about sixty-five, he finally retired from firefighting.
The Adventures of Tom Sawyer were published in 1876, and yet Twain would say for the rest of his life that the real Tom Sawyer wasn't an inspiration (mhm sure).
In 1898, an old coworker of Mark Twain's interviewed Tom to see how he felt about Twain's attitude towards the inspiration for the character. You can read a part of that interview in the Smithsonian article I will link below.
Notes:
Smithsonian seems pretty certain that Mark Twain and Tom Sawyer met and spent time together, but according to The Virtual Museum of the City of San Francisco, historians cannot verify they ever met, so take all of this with a grain of salt.
Sources:
https://www.smithsonianmag.com/history/the-adventures-of-the-real-tom-sawyer-35894722/?all