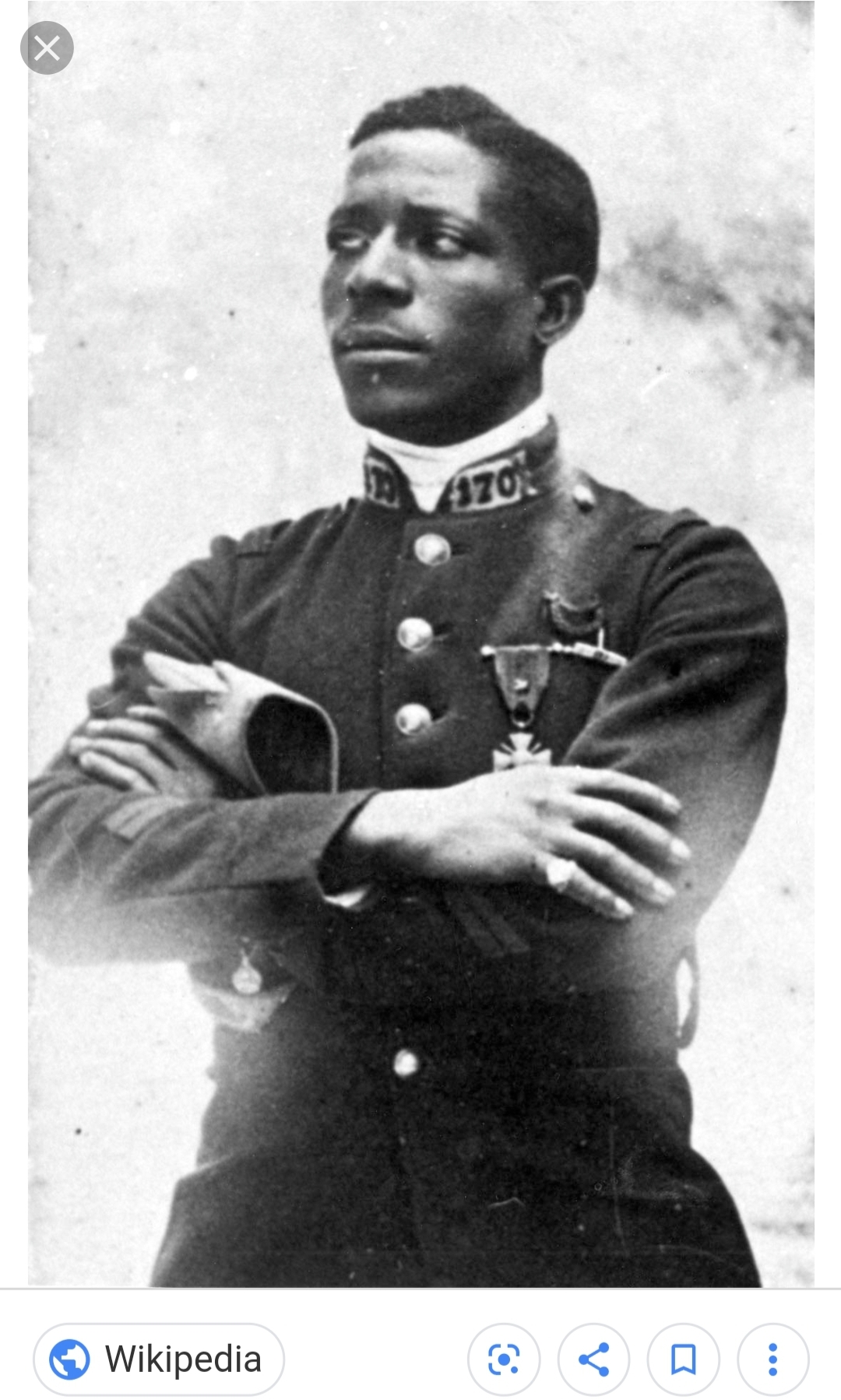 194) Second Lieutenant Eugene Bullard
The First African American Combat Pilot
Born: 9 October 1895, Columbus, Georgia, United States of America
Died: 12 October 1961, New York City, New York, United States of America
He was the first black man in general to become a combat pilot.
Eugene went on to become a hero in France before later working as an elevator operator in New York.
He joined the French Foreign Legion at the age of nineteen during World War I.
Eugene was eventually transferred to the regular French Army where he was awarded the Croix de Guerre.
He earned his military pilot's license in 1917.
Thirty-three years after his death the US Air Force appointed him Second Lieutenant.
Badges Earned:
Find a Grave Marked
Sources:
https://www.pbs.org/wgbh/americanexperience/features/the-great-war-two-lives-eugene-bullard/
https://www.findagrave.com/memorial/6157/eugene-jacques-bullard
A Fun Update (July 2021):
In late June/early July 2021, my mom and I took a road trip around some of the closer states to where we live. Along the way we stopped at the National World War II Aviation Museum in Colorado Springs, Colorado, where the following was on display there (this is a photo I snapped while in the museum).