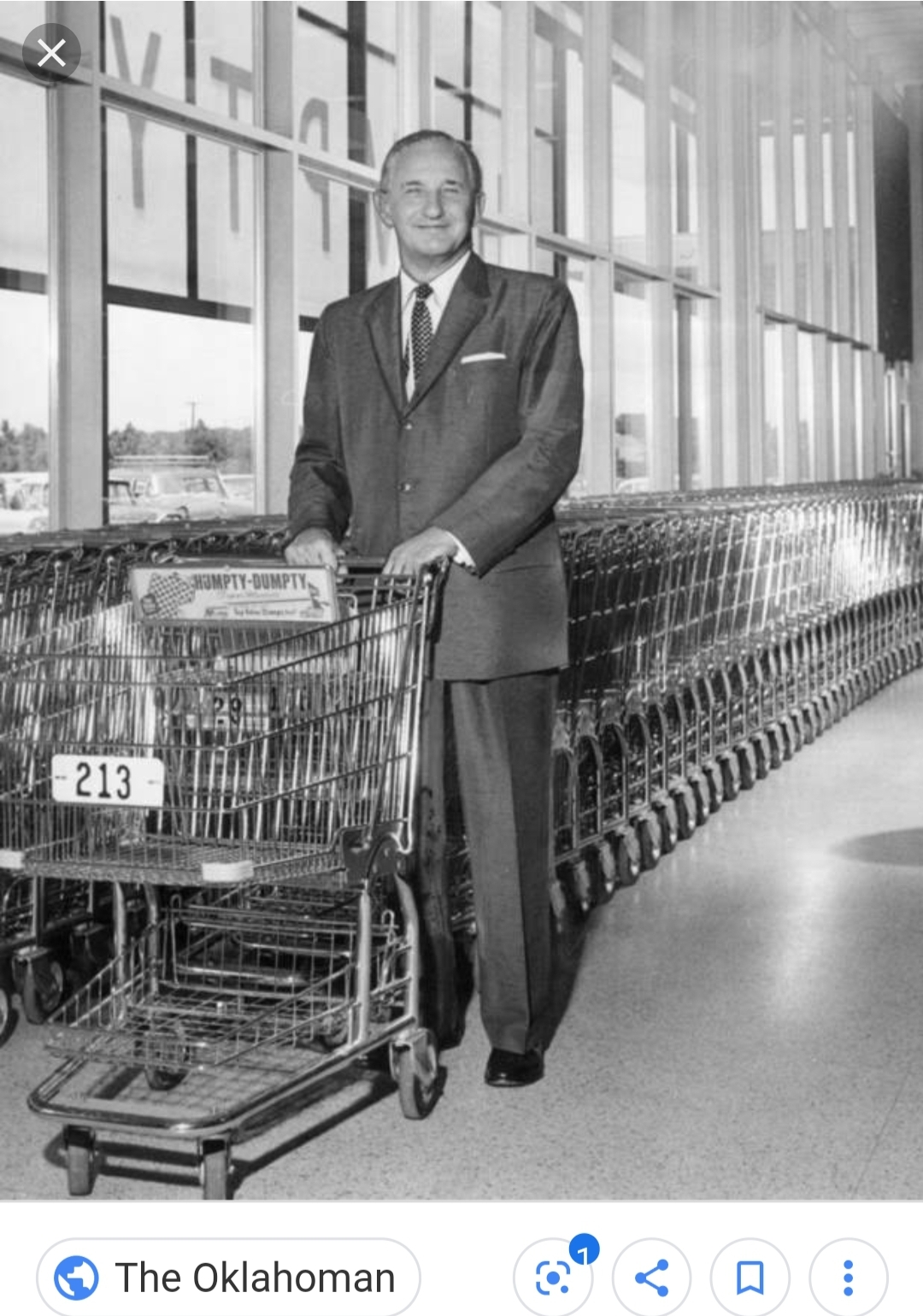 193) Sylvan Goldman
Invented the Shopping Cart
Born: 15 November 1898, Ardmore, Chickasaw Nation, Indian Territory, United States of America (Present-day Ardmore, Oklahoma, United States of America)
Died: 25 November 1984, Oklahoma City, Oklahoma, United States of America
Sylvan and his brother grew up in their family's dry goods store. After World War I, he found out about a new kind of store called a supermarket and was determined to bring the store to Oklahoma.
In April of 1920, Sylvan became president and his brother vice-president of the Sun Grocery Company, opening their first store in Tulsa. By the following year there were twenty-one Sun Grocery stores across the state.
They sold Sun Grocery in 1929, and in 1934 purchased the Humpty Dumpty Grocery chain, which wasn't doing too good. Thanks to the brothers' ingenuity, and Sylvan inventing the shopping cart in 1936, the chain was completely turned around.
After patenting the cart, he started the Folding Basket Carrier Company to manufacture his carts. He invented several other grocery shopping innovations, including the handy milk bottle rack.
He retired from the grocery business and spent the last years of his life as a philanthropist in his home state, and a real estate broker.
Sylvan passed away one week after his wife of fifty-three years died. They had two sons together.
Badges Earned:
Find a Grave Marked
Sources:
https://www.okhistory.org/publications/enc/entry.php?entryname=SYLVAN%20NATHAN%20GOLDMAN
https://www.findagrave.com/memorial/6789646/sylvan-nathan-goldman