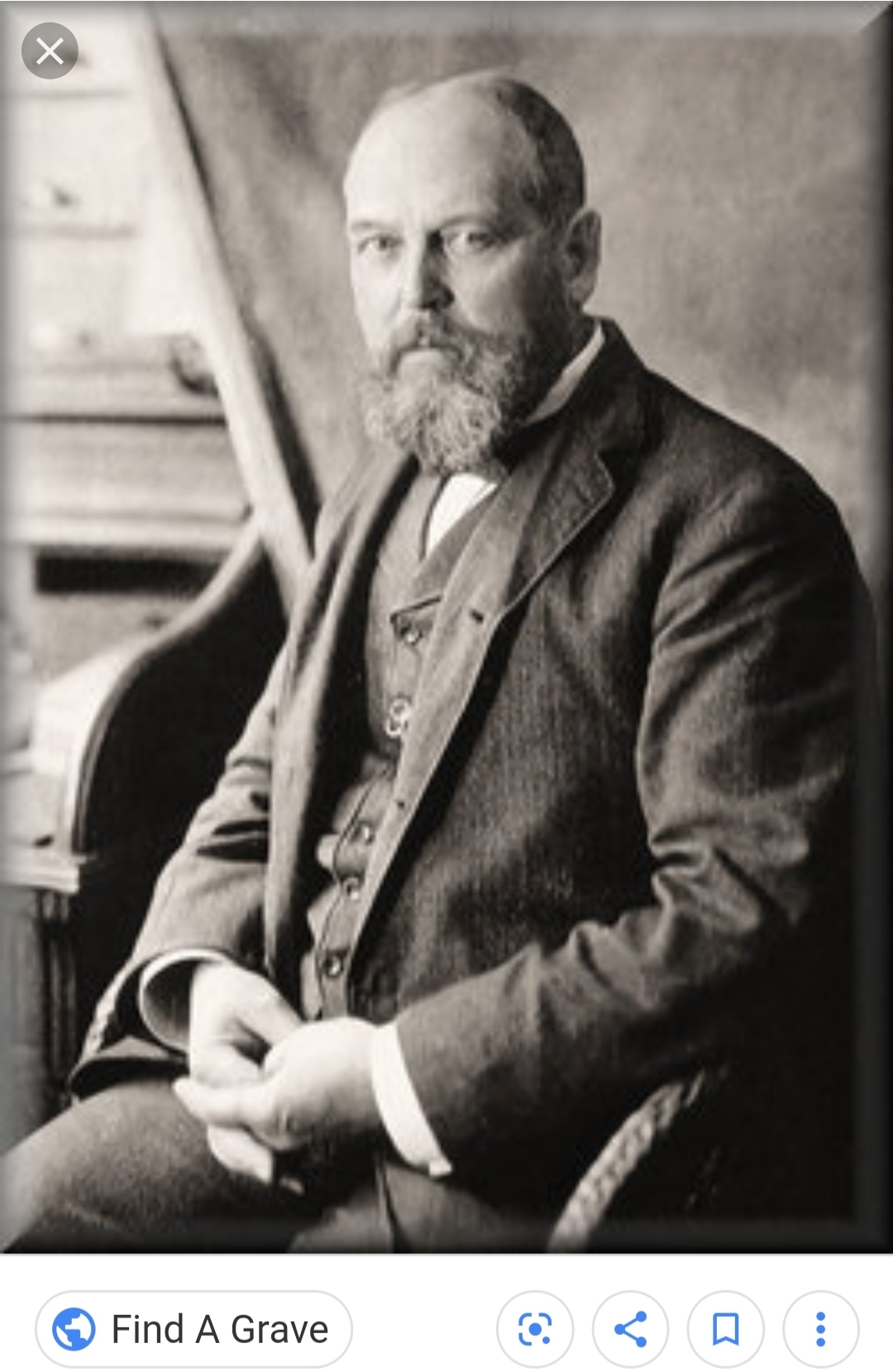 192) Francis Bannerman VI
Owner of Pollepel Island, now more commonly known as Bannerman Island in New York State
Born: 24 March 1851, Dundee, Scotland, United Kingdom
Died: 26 November 1918, Brooklyn, New York, United States of America
Frank left school at the age of ten.
His scrap collecting business called Bannerman's collected so much scrap material over the years they purchased the island as a place to store their stuff.
The next year—in 1901—Frank would begin building what would become known as Bannerman's Castle.
He was also a munitions dealer who was able to procure 90% of the leftovers of the Spanish-American War.
During World War I, Frank was a supporter of the Allies. He donated clothing, armaments, and other supplies. However, people were still suspicious of him and his company. Though he was eventually exonerated on all charges, many believe the stress he went through helped hasten his early demise.
Two years after his death, the powder house on the island exploded, sending chunks of building everywhere. A large section struck the hammock where his wife had been relaxing only minutes before.
In 1967, the island was transferred to the State of New York. In August of 1969, a large fire tore through the island. Once first responders determined no one was trapped on the island, they allowed the fire to run its course. The source has never been determined.
Today the ruins of the castle are a tourist attraction.
Badges Earned:
Find a Grave Marked
Sources:
https://www.electricscotland.com/history/descendants/chap36.htm
http://www.headfirstadventures.com/2013/09/06/the-castle-on-bannermans-island/
https://www.findagrave.com/memorial/8048322/francis-bannerman