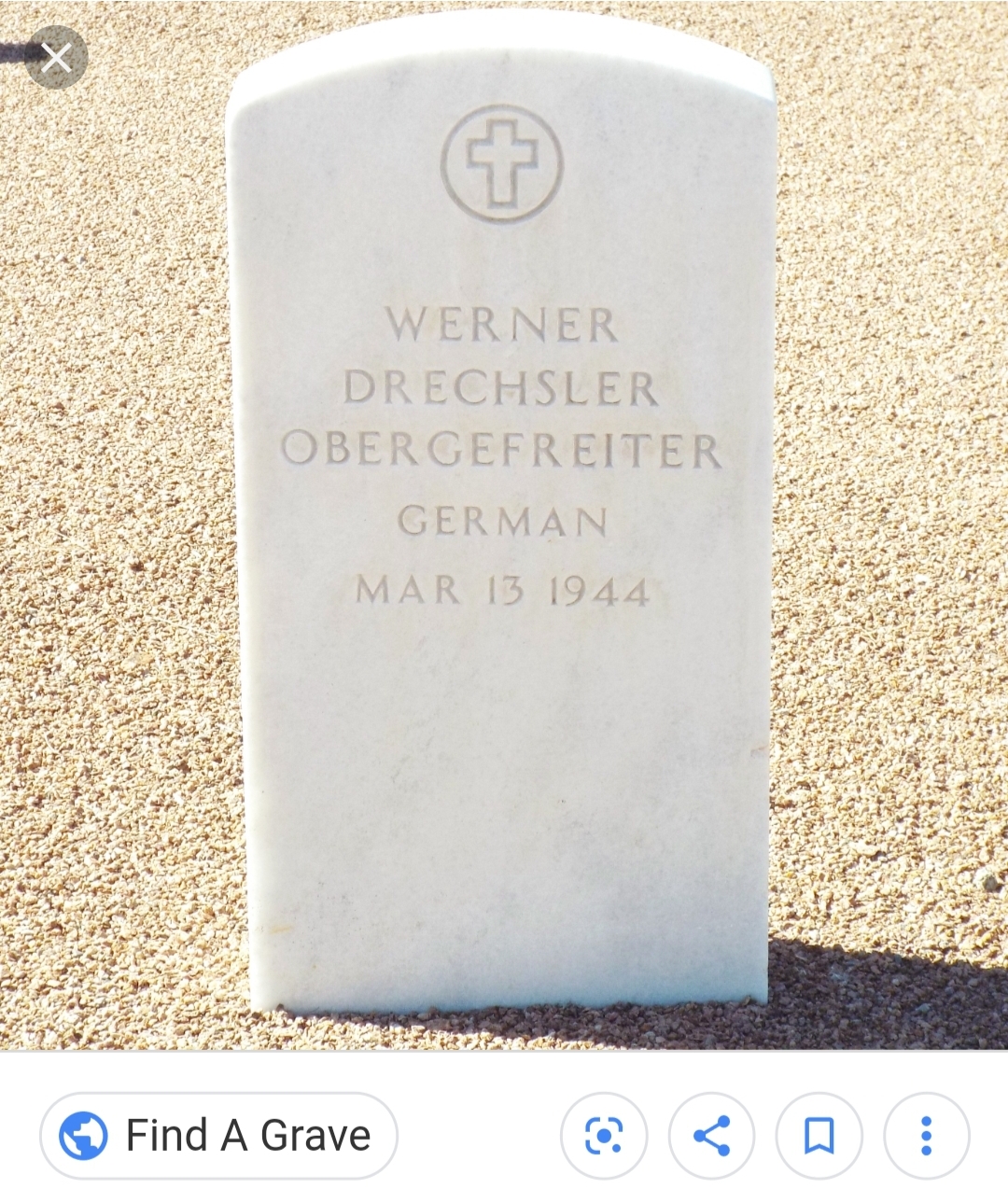 186) Werner Max Herschel Dreschler
Murdered at Camp Papago Park for Prisoner of War During World War II
Born: 17 January 1922, Mühlberg, Germany
Died: 12 March 1944, Papago Park POW Camp, Phoenix, Arizona, United States of America
375 Americans guarded over 4,000 German Prisoners of War at this camp.
Werner provided information to the Americans about the goings on in the Nazi military and became a traitor to his people. He only talked after the Americans promised him protection.
Instead, the Americans transferred him to Papago Park where he was murdered less than seven hours after arriving at the camp.
Seven men were found guilty and executed for his murder.
Badges Earned:
Find a Grave Marked
Located in my Personal Library:
Death at Papago Park POW Camp by Jane Eppinga
Sources:
https://www.arizonahighways.com/blog/infamous-murder-phoenix-pow-camp
https://www.findagrave.com/memorial/599208/werner-max_henry-drechsler