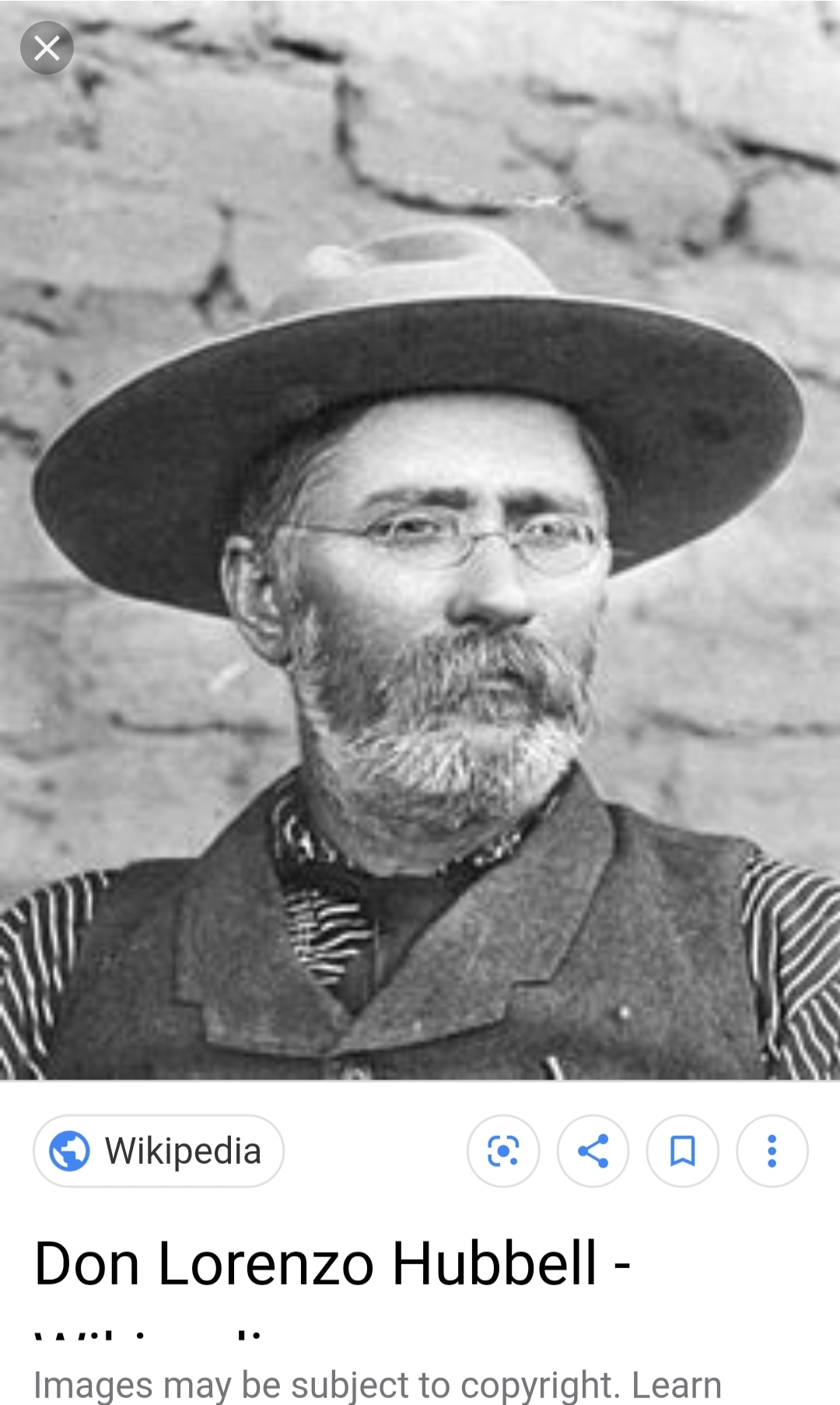 175) John Lorenzo Hubbell
Trader who was a Friend to the Navajo
Born: 27 November 1853, Pajarito, New Mexico Territory (Today State), United States of America
Died: 12 November 1930, Ganado, Arizona, United States of America
Don Lorenzo, as he was called, opened his trading post in 1878. His family continually operated it until 1967, when they sold it to the National Parks Service. However, the Post didn't shut down, instead, the Western Parks Association continues to operate the post as though the Hubbell Family is still in charge.
Sheriff of Apache County, Arizona Territory, from 1882 to 1886, Don and his future wife had three children before they married. They had a fourth child after the wedding.
Member of the Arizona Territorial Legislature and later Arizona Senator; Don's political career ended when he lost the race to become a United States Senator from Arizona.
He was also an Interpreter between the Navajo and the United States Army thanks to his being fluent in English, Spanish, and Navajo.
Badges Earned:
Located In My Personal Library:
It Happened in Arizona by James Crutchfield
Sources: