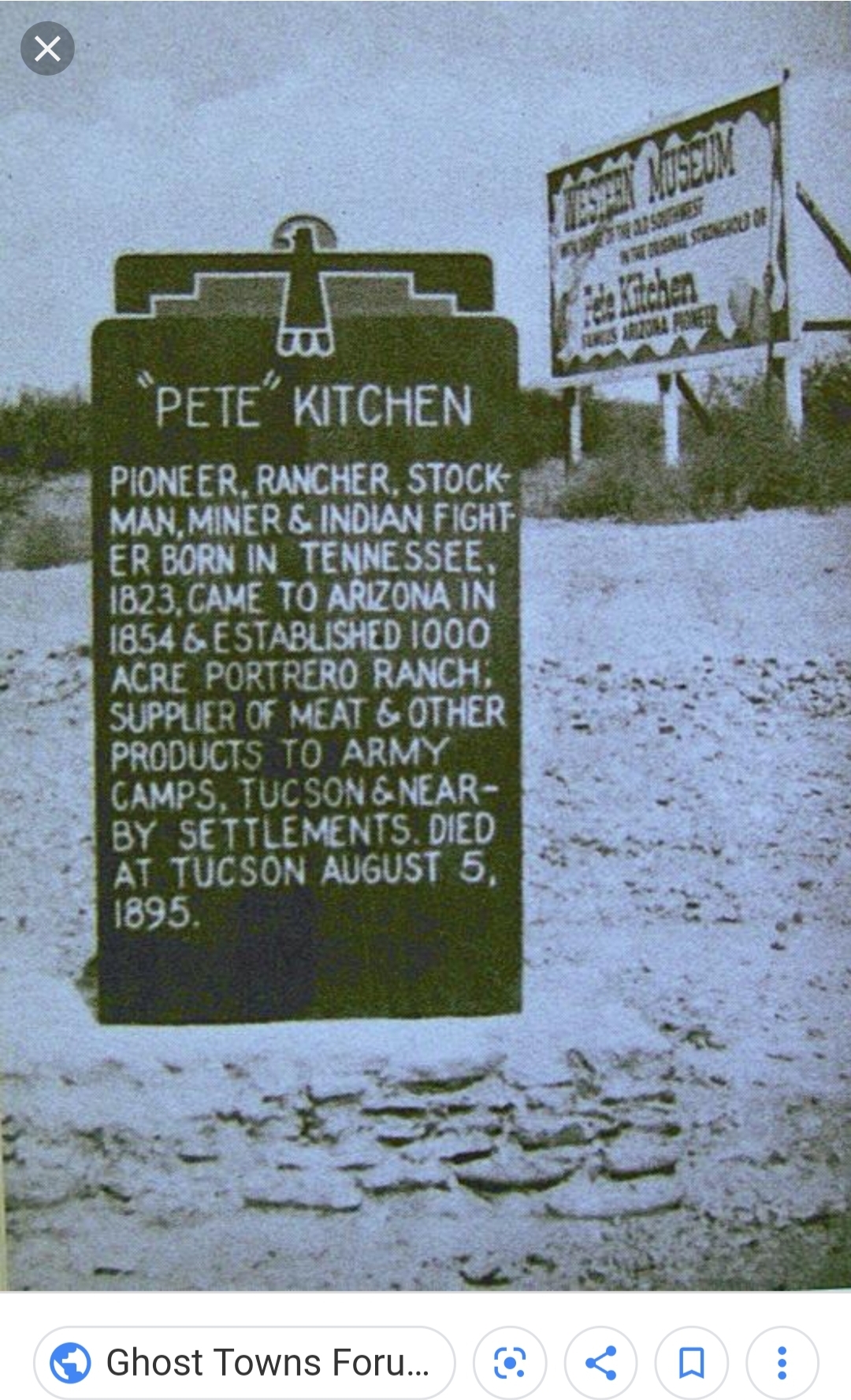 174) Pete Kitchen
His Ranch Located South of Tucson was the Only Safe Place to Stay Between Tucson and Magdalena, Mexico for Many Years
Born: c. 1822, Covington, Kentucky, United States of America
Died: 5 August 1895, Tucson, Arizona Territory, United States of America (Present-day Tucson, Arizona, United States of America)
Pete served with the US Mounted Rifles during the Mexican-American War. Serving with them first brought him to Tucson in 1854, and he decided to stay.
He had a thousand acres on which he grew many crops and raised pigs. Pete's hams were famous throughout Southern Arizona and New Mexico.
Pete and his wife were expert marksmen. It's said Pete once shot an Apache warrior at six-hundred yards. The Apache were so frustrated with him they killed his stepson and his foreman and shot arrows into his pigs.
Finally, around 1867 the Apache gave up, and just started going around his ranch.
You can still visit his ranch today, which is reported to be the first permanent American settlement in Arizona. It took me a minute to track it down and confirm it, but yes, the Pete Kitchen Ranch is on the Register of National Historic Places (I linked to the page below).
Badges Earned:
Find a Grave Marked
Located in My Personal Library:
It Happened in Arizona by James Crutchfield
Sources:
https://truewestmagazine.com/pete-kitchen/
http://www.thehighchaparral.com/historic9.htm
https://nationalregisterofhistoricplaces.com/az/santa+cruz/state.html