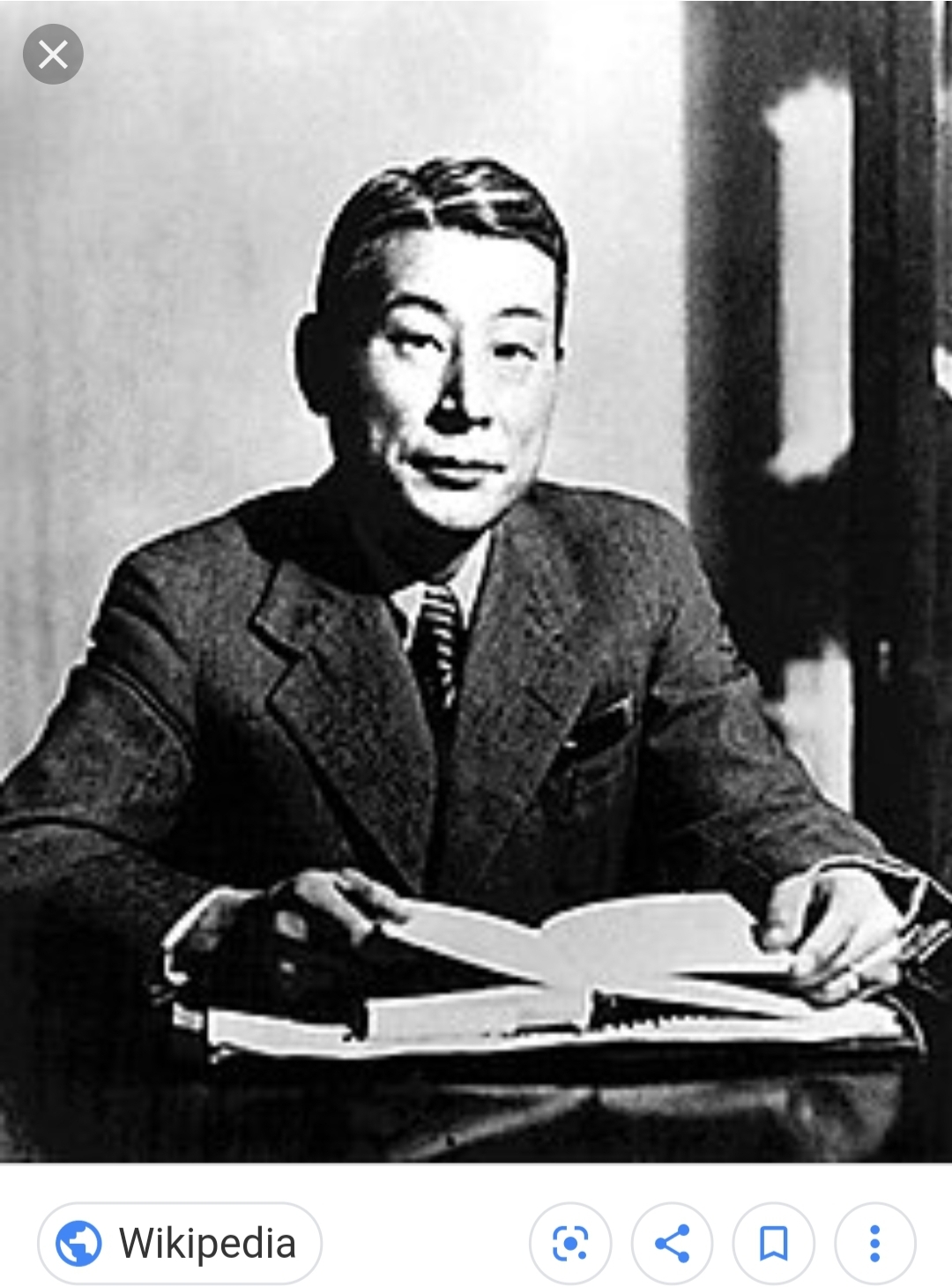 161) Chiune Sugihara
He and Wife Yukiko are Credited with Saving the Lives of 6,000 Jews During the Shoah
Born: 1 January 1900, Mino, Gifu Prefecture, Japan
Died: 31 July 1986, Kamakura, Kanagawa Prefecture, Japan
Chiune headed the Japanese Consulate in Lithuania during the war.
The Japanese government refused to dispense visas that would help save countless Jewish lives. So, Chiune and Yukiko took it upon themselves to do something anyway.
In July of 1940, the Soviet Union, who was occupying Lithuania at the time, ordered all foreign consuls to leave the country. Chiune bargained for an extension, to be able to stay twenty days longer.
Things got a bit tricky from there. Unfortunately moving Jews out of Lithuania wasn't easy. They could be moved to two islands in the Caribbean willing to accept refugees that had a Dutch Transport Visa (See Jan Zwartendijk's entry, he and Chiune worked on all of this together), but before they could get to those islands they had to move through more of Soviet occupied territory, and in order to move through the Soviet Union, they needed to have a visa marked from Japan because they would also have to travel through Japan to get to the islands.
For twenty-nine Straight Days they Wrote and Signed visas, giving them out to as many Jews as they could.
When Chiune had to leave the city, he Gave his Consulate Stamp to a Jewish Man. That man used the stamp to save others.
Chiune's government fired him at the end of the War, and he spent the last 20 Years of his life in Poverty.
Today over 40,000 people owe their lives to the Sugiharas. Chiune and Yukiko were honored as Righteous Among the Nations by Yad Vashem.
A 2015 film telling their story was released, titled Persona Non Grata. I have included the trailer in this article.
Badges Earned:
Find a Grave Marked
Located In My Personal Library:
Secret Heroes of World War II by Eric Chalene
Sources:
https://www.jewishvirtuallibrary.org/chiune-sugihara