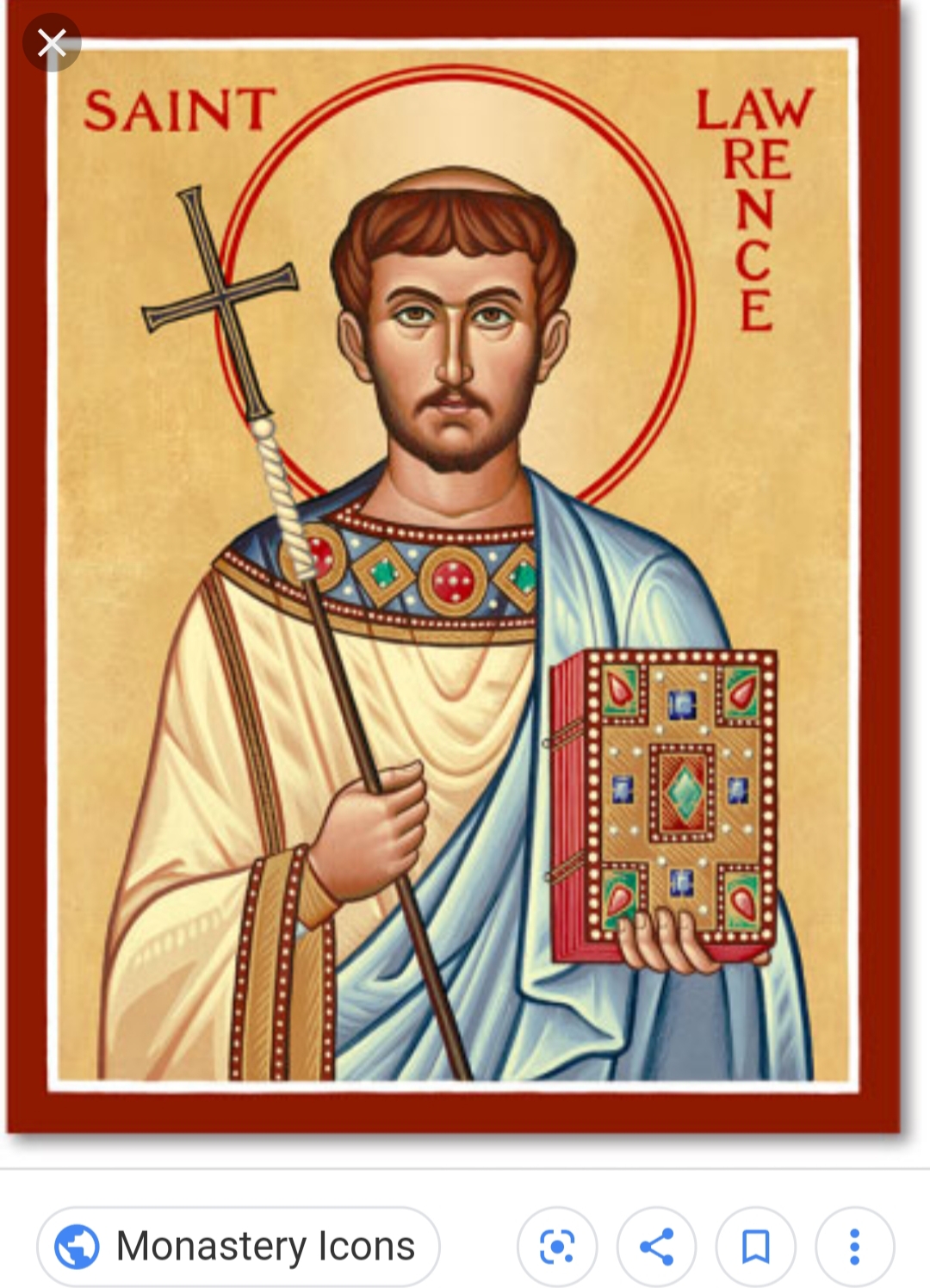 16) Saint Lawrence
Not much is known about the man when he was alive, but today his feast day is celebrated across the globe
Born: c 225 AD, Hispania (Present-Day Spain)
Died: 10 August 258 AD, Rome, Roman Empire (Present-Day Italy)
Feast Day: 10 August
He was martyred soon after the death of Pope Sixtus II in the early centuries of Christianity. According to church doctrine, Lawrence oversaw all the material possessions of the church and oversaw the distribution of alms to the poor. At that time, the Roman Empire didn't think too highly of Christianity (or monotheists in general) and so Emperor Valerian oversaw the persecution of not only the pope but many others including Lawrence.
The legend continues that after the death of the pope, Lawrence was ordered to turn over the church's vast riches. Lawrence presented the poor and lame members of the church and said they were the true treasures. The Romans didn't think too highly of this little display and so Lawrence was burned to death (or more accurately grilled--which is why he's associated with the gridiron). He also supposedly told his captors that he was done on one side and should be turned over!
Today he is one of the patrons of Rome and is invoked and prayed to by a wide variety of folk including: cooks, librarians, archivists, and tanners. He is also the patron of the same folk.
His head is a church relic and is on display in the Vatican (pictures on his Find a Grave profile).
Badges Earned:
Find a Grave Marked
Sources:
https://www.franciscanmedia.org/saint-lawrence/