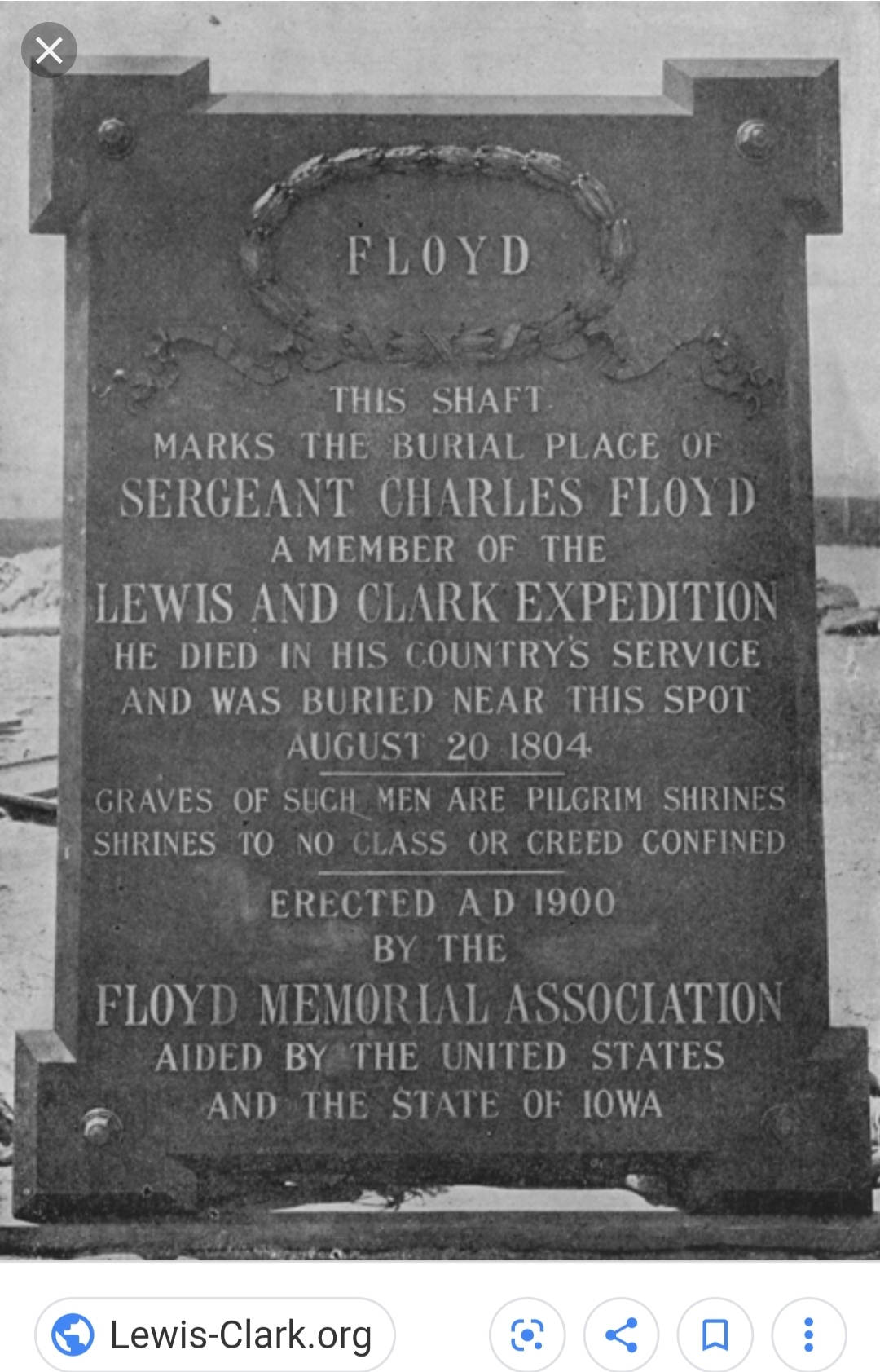 159) Sergeant Charles Floyd
The Only Member of the Corps of Discovery to Die on the Expedition
Born: 1782, Present-Day St. Matthew's, Kentucky, United States of America
Died: 20 August 1804, Present-Day Sioux City, Iowa, United States of America
He was a non-commissioned Sergeant and One of the first to volunteer for the Corps of Discovery.
Charles kept a daily record of the excursion from May 14th to August 18th and died two days later.
He was the only fatality on the journey and passed away from a ruptured appendix.
On Memorial Day, 1901, the people of Sioux City erected a 100-Foot-Tall Sandstone Memorial to Charles, making his grave the most prestigious of any of the Corps members.
Badges Earned:
Find A Grave Marked
Sources:
https://www.nps.gov/people/sergeant-charles-floyd.htm
https://www.pbs.org/lewisandclark/inside/cfloy.html