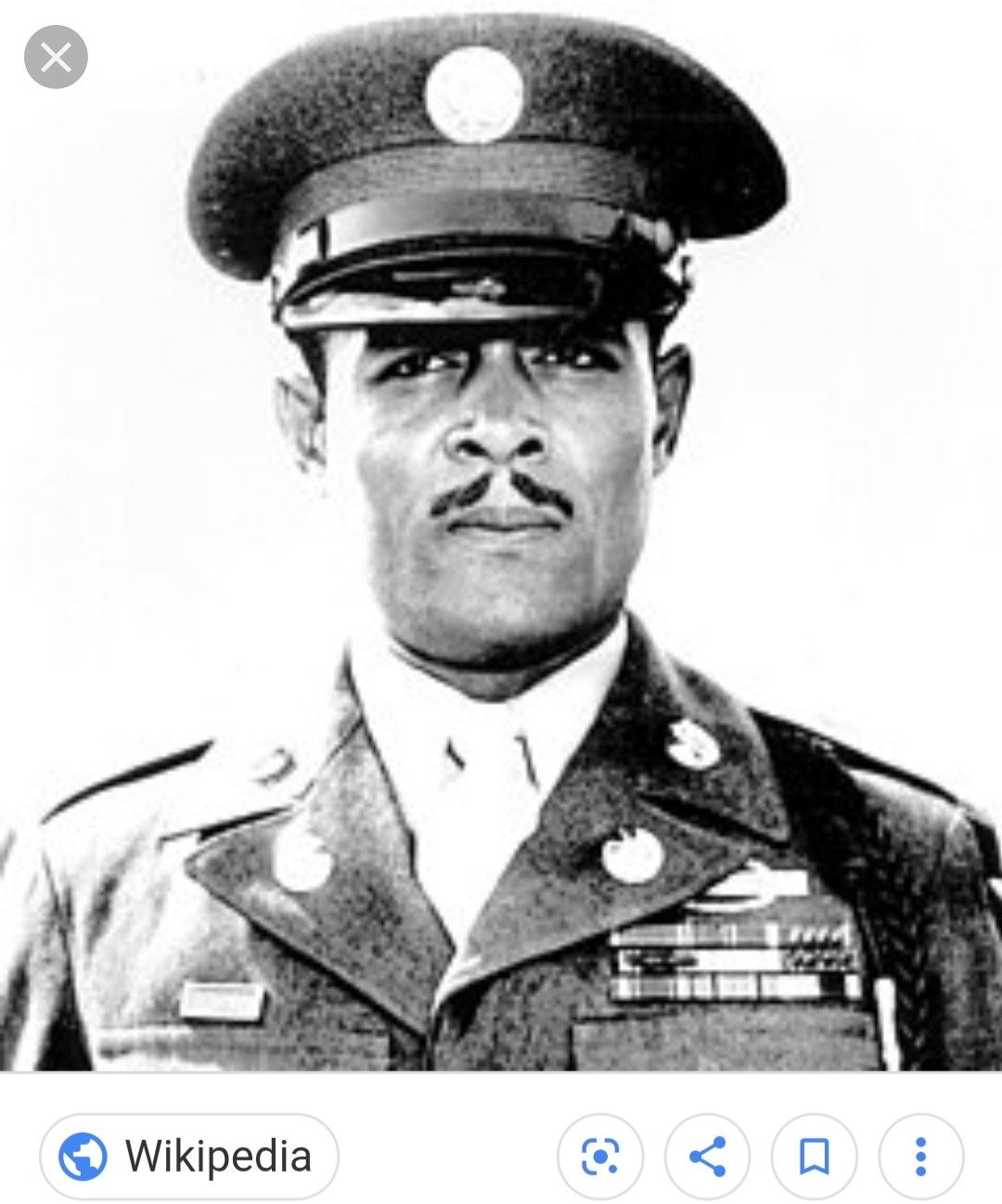 135) Sergeant First-Class Edward Allen Carter Jr
Medal of Honor Recipient who before that became fluent in English, Hindi, Mandarin, and German (his family moved a lot)
Born: 26 May 1916, Los Angeles, California, United States of America
Died: 20 January 1963, Los Angeles, California, United States of America
He joined the Chinese Nationalist Army while living in China; Edward made it the rank of lieutenant before being discharged for being underage.
He then fought in the Spanish Civil War.
In 1941 he joined the US Army and was promoted to Staff Sergeant because of his prior military experience.
He remained in the Army even after being demoted to a cook, the reason was either because he was African American, a suspected Communist (he wasn't) or a combination of both.
Luckily by 1945 he was given his Staff Sergeant Stripes back and became an infantry squad leader.
Edward would later serve as one of George Patton's bodyguards.
He was awarded the Distinguished Service Cross when he should have earned the Medal of Honor (literally the only reason he didn't was because of racism).
Edward was promoted to Sergeant First Class but was denied re-enlistment when his contract came up.
He was honorably discharged in 1949 over fears that he might have communist sympathies from his past.
Edward was finally awarded the Medal of Honor in 1997 and a re-burial in Arlington National Cemetery.
His family also received on his behalf a new discharge order from the military that stated he should have and was eligible for full re-enlistment.
Edward is featured in the Netflix Series Medal of Honor. I've included the trailer in this article.
Badges Earned:
Find a Grave Marked
Sources:
https://www.blackpast.org/african-american-history/edward-carter-jr-1916-1963/
http://www.militarymuseum.org/Carter.html
https://www.findagrave.com/memorial/471406/edward-allen-carter