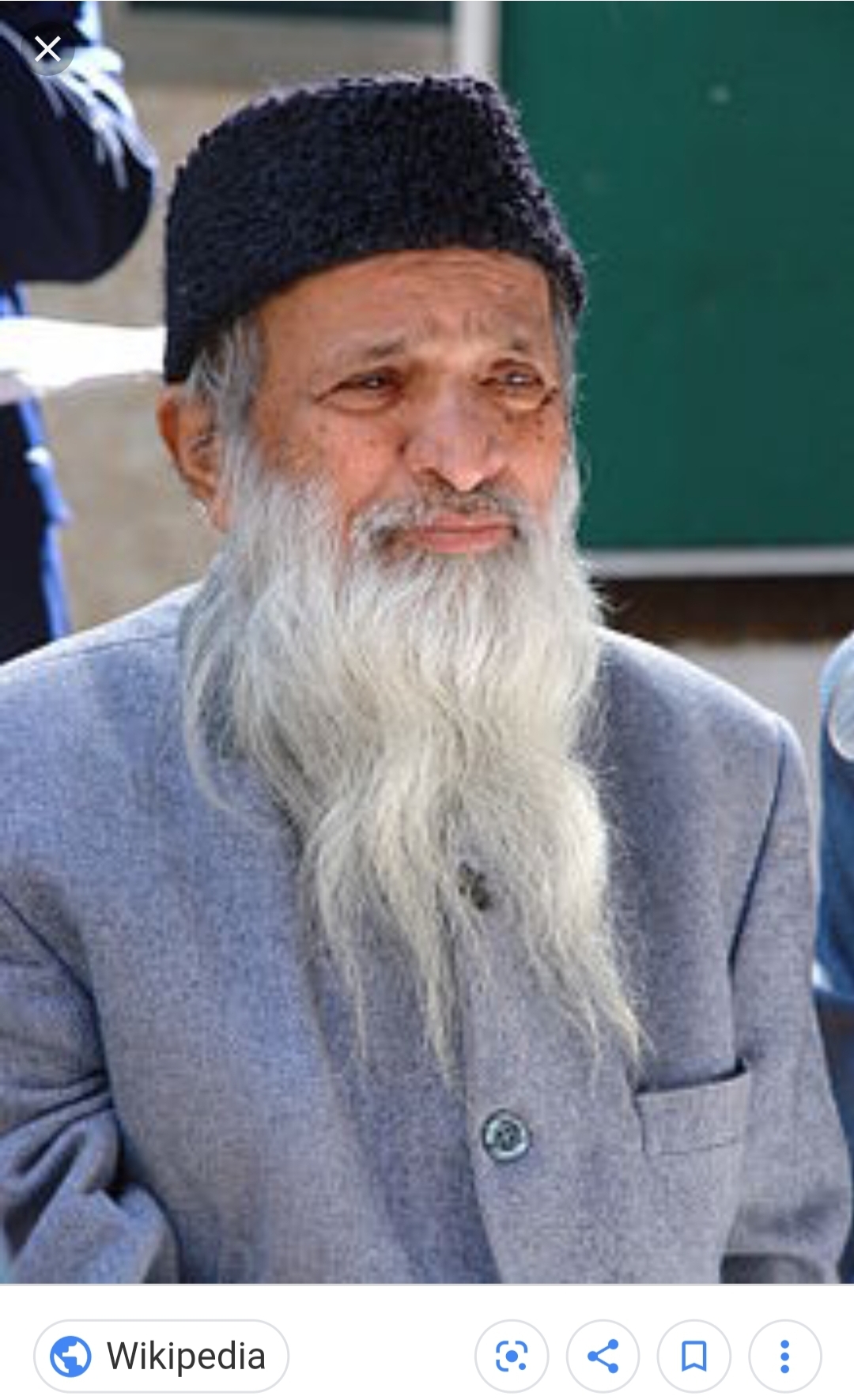 121: Abdul Sattar Edhi
Now This is How You do Humanitarian Work
Born: 28 February 1928, Gujarat, India (Today Bantva, on the border between India and Pakistan)
Died: 8 July 2016, Karachi, Pakistan
Philanthropist, ascetic, and humanitarian who founded the Edhi Foundation. He started his humanitarian work at the age of eleven after his mother became paralyzed. He cared for her every need for the rest of her life.
According to the Edhi Foundation website, Abdul was never able to finish high school, but that didn't matter. When he was nineteen, his mother died, and his vision of care centers and other ways of helping the helpless across his country was born.
In 1947, his family emigrated to Pakistan. After a few years working selling cloth, Abdul turned his sights on his true vision. He started fundraising and collecting the money in a trust, with the amount of money raised growing more and more over time.
In 1965, he married and had four children. His wife, Bilquis, is a nurse who worked for the free dispensary. She quickly rose higher though and was put in charge of the free maternity ward. She also organizes adoptions for abandoned and illegitimate babies (as of July 2019, she is still alive).
Abdul and Bilquis helped run hospitals, homeless shelters, rehab centers, maternity wards, and orphanages across Pakistan. The foundation even has the largest number of ambulances in Pakistan. They lived in a small two room apartment near the foundation's headquarters and took no salary, living off a small stipend from a government fund Edhi had invested in earlier on in life.
Badges Earned:
Find a Grave Marked
Sources:
https://edhi.org/founder-profile/
https://www.britannica.com/biography/Abdul-Sattar-Edhi
https://www.findagrave.com/memorial/166676336/abdul-sattar-edhi