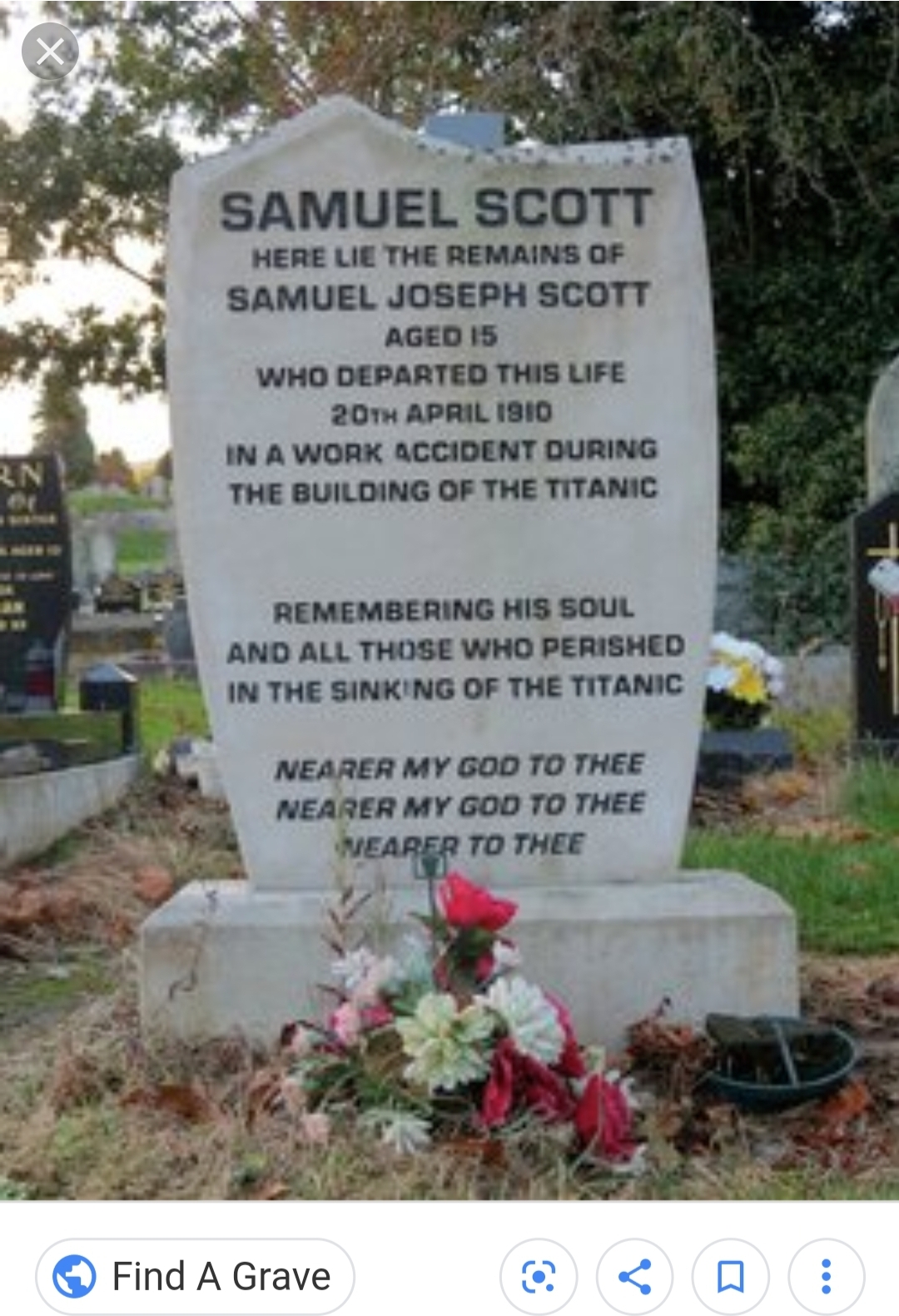 117) Samuel Scott
The First Victim of the RMS Titanic
Born: c1895, Most Likely Ireland
Died: 20 April 1910, Belfast, Northern Ireland, United Kingdom
Samuel slipped and fell off a staging ladder, fracturing his skull upon hitting the ground and dying instantly.
Samuel was one of approximately 15,000 men who were tasked with building both the RMS Olympic and her sister ship Titanic. More specifically, Samuel worked on one of the five-man rivet teams as a catch boy. He was responsible for carrying the flaming hot torches from the furnace to their respective holes in the side of the ship.
Depending on their skill level, laborers received between $5 and $10 a week. For comparison, the nicest First-Class tickets cost $4,350.
Originally buried in an unmarked grave, the fifteen-year-old finally received a headstone in 2011.
It's believed more than a dozen more workers were killed after Samuel.
A children's book released under the title of Spirit of the Titanic sees a ghostly version of Samuel observing the sinking of the Titanic.
Badges Earned:
Find a Grave Marked
Located In My Personal Library:
Spirit of the Titanic by Nicola Pierce
Sources:
https://www.history.com/news/titanics-first-victim-gets-headstone-at-last
https://www.findagrave.com/memorial/74362737/samuel-joseph-scott