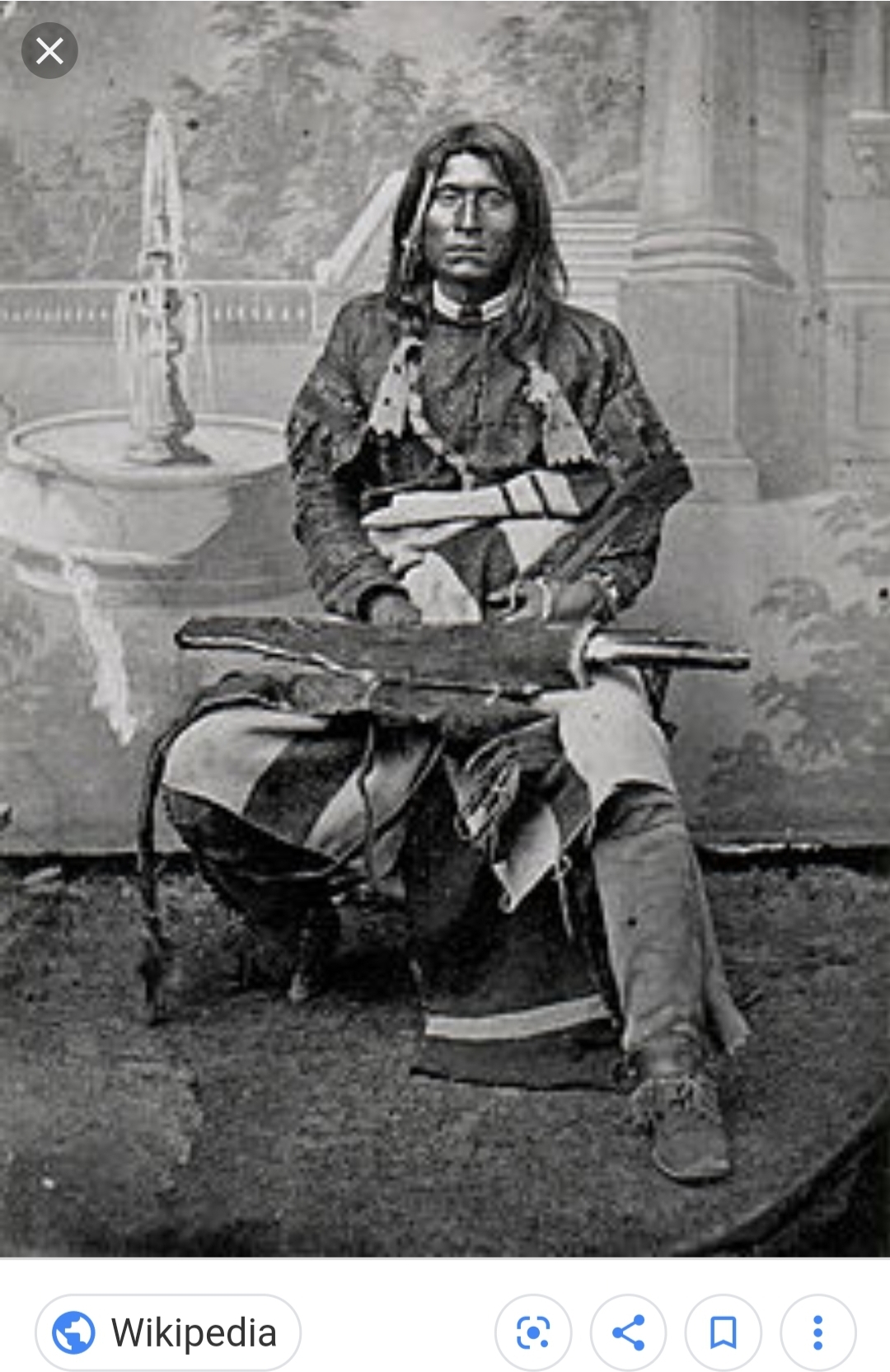 116) Captain Jack Kintpuash
Principal Headman of the Modoc of California and Oregon
Born: c1837, Tule Lake, California, United States of America
Died: 3 October 1873, Fort Klamath, Oregon, United States of America
Kintpuash means "Strikes the Water Brashly"
Captain Jack led a Band from the Klamath Reservation in California during the Modoc War, where several bands of Modoc grouped together to resist the United States moving onto their tribal lands. They were able to hold off a superior force (in numbers anyway) of American men for several months before they were defeated.
Kintpuash was hung alongside three other Madoc leaders. Six had been tried in all but the other two were sentenced to life in prison on Alcatraz Island. Kintpuash was related to the Modoc woman Toby Riddle, and though she tried to spare his life during his trial, she was unsuccessful.
Captain Jack was the only Native American leader to be tried and convicted as a war criminal.
After his death, Kintpuash's head was severed from his body and shipped to the Army Medical Museum for "study". It was later transferred to the Smithsonian.
In the 1980's, the Klamath tribes were able to have the skull returned to them.
Badges Earned:
Located in My Personal Library:
The Old West by Stephen G Hyslop
Wild West Women: Fifty Lives That Shaped the Frontier by Erin H Turner
Sources:
https://oregonencyclopedia.org/articles/kintpuash_captain_jack/#.XT4rcuhKhPY
http://www.californiaindianeducation.org/famous_indian_chiefs/captain_jack/