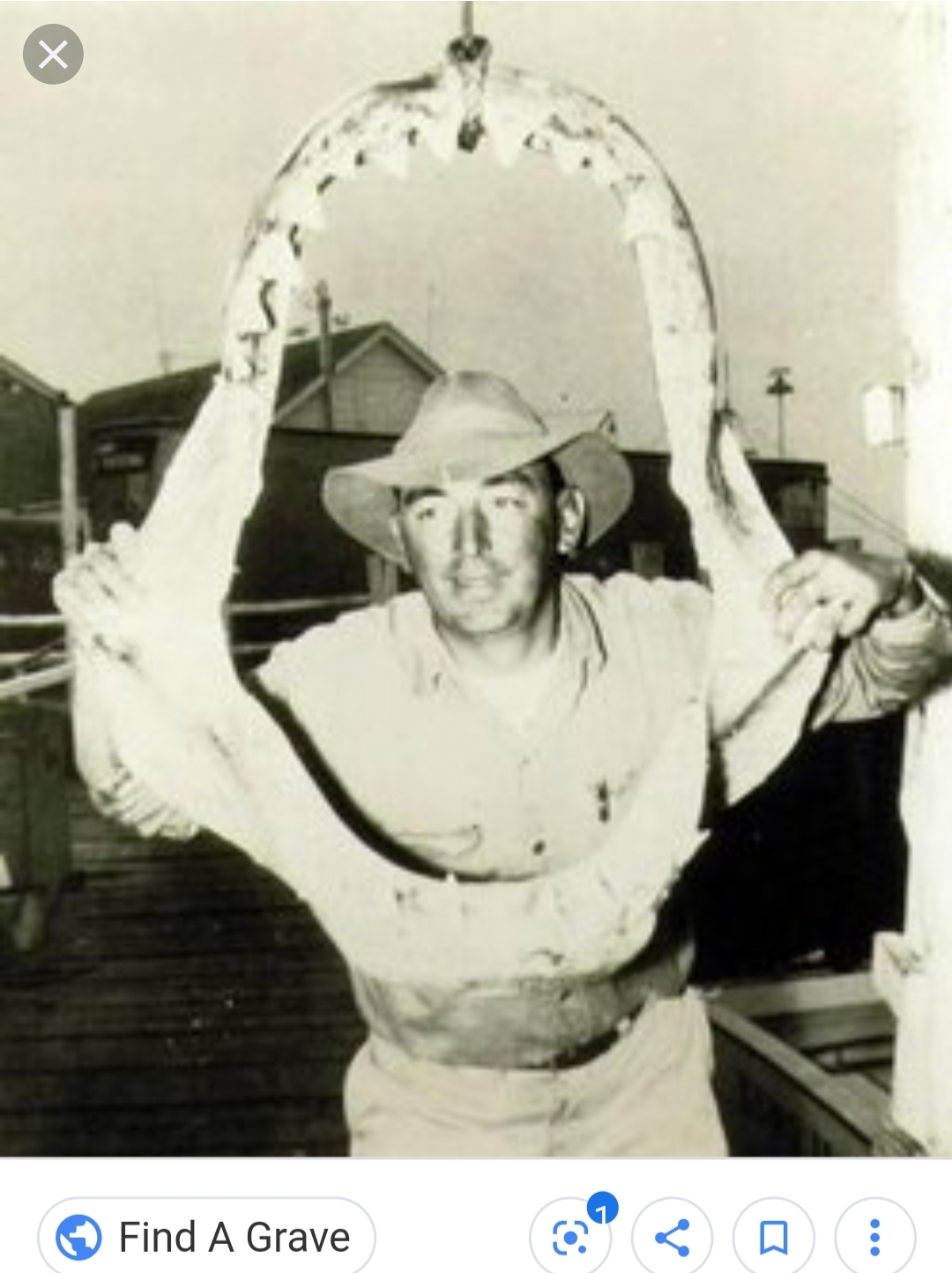 114) Frank Lewis Mundus
The Real-Life Inspiration for Captain Quint in Jaws
Born: 21 October 1925, Long Branch, New Jersey, United States of America
Died: 10 September 2008, Honolulu County, Hawaii, United States of America
Frank was a charter boat captain and had a habit of finding sharks.
In 1977 he captured and killed a 4,500-pound Great White Shark near his home in Montauk.
In 1986 he would also catch a 3,427-pound Great White.
The author of Jaws was reportedly one of his frequent passengers, but it should be noted the author denied Frank was the direct inspiration for the character (it just seems awfully convenient).
After the release of the movie Jaws Frank appeared on late night TV shows to promote himself as the real Captain and he would later write an autobiography on his life.
According to his obituary from the New York Times, this is how Frank felt about the movie:
"It was the funniest and the stupidest movie I've ever seen, because too many stupid things happened in it," his Web site says. "For instance, no shark can pull a boat backwards at a fast speed with a light line and stern cleats that are only held in there by two bolts."
I've included the trailer for the film in this article.
Badges Earned:
Find a Grave Marked
Sources:
https://www.nytimes.com/2008/09/16/nyregion/16mundus.html
https://www.findagrave.com/memorial/134487744/frank-lewis-mundus