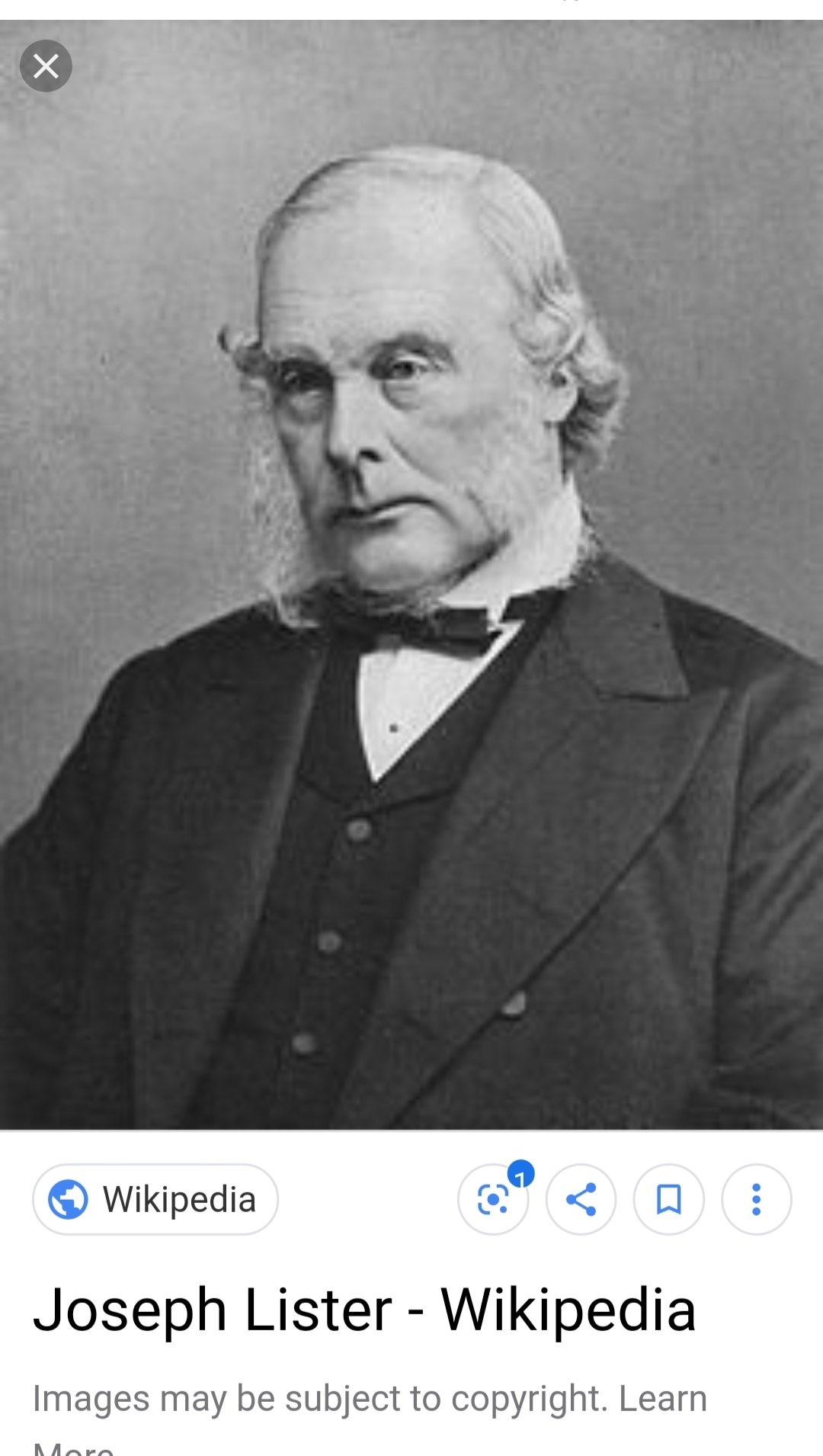 108) Joseph Lister
Oh, so that's where Listerine came from
Born: 5 April 1827, London, United Kingdom
Died: 10 February 1912, Dover, United Kingdom
Aristocratic Title: First Baron Lister of Lyme Regis
Joseph introduced Antiseptic Rituals into Medicine and was a pioneer in preventive care.
Joseph was a Surgeon who earned his medical degree in 1852. Beginning in 1856, he began to become concerned with how many patients died after surgery. In four years, he was able to drop the patient mortality rate in one of the wards from 50% to 15%.
At first other doctors didn't believe him, but by 1877 opinions changed, and he even helped create surgical gloves.
In his personal life, Joseph was a Quaker and happily married, but had no children.
Badges Earned:
Find a Grave Marked
Located In My Personal Library:
The Butchering Art: Joseph Lister's Quest to Transform the Grisly World of Victorian Medicine by Lindsey Fitzharris
Sources:
https://www.britannica.com/biography/Joseph-Lister-Baron-Lister-of-Lyme-Regis
https://www.listerine.com/about
https://www.findagrave.com/memorial/9406/joseph-baron-lister