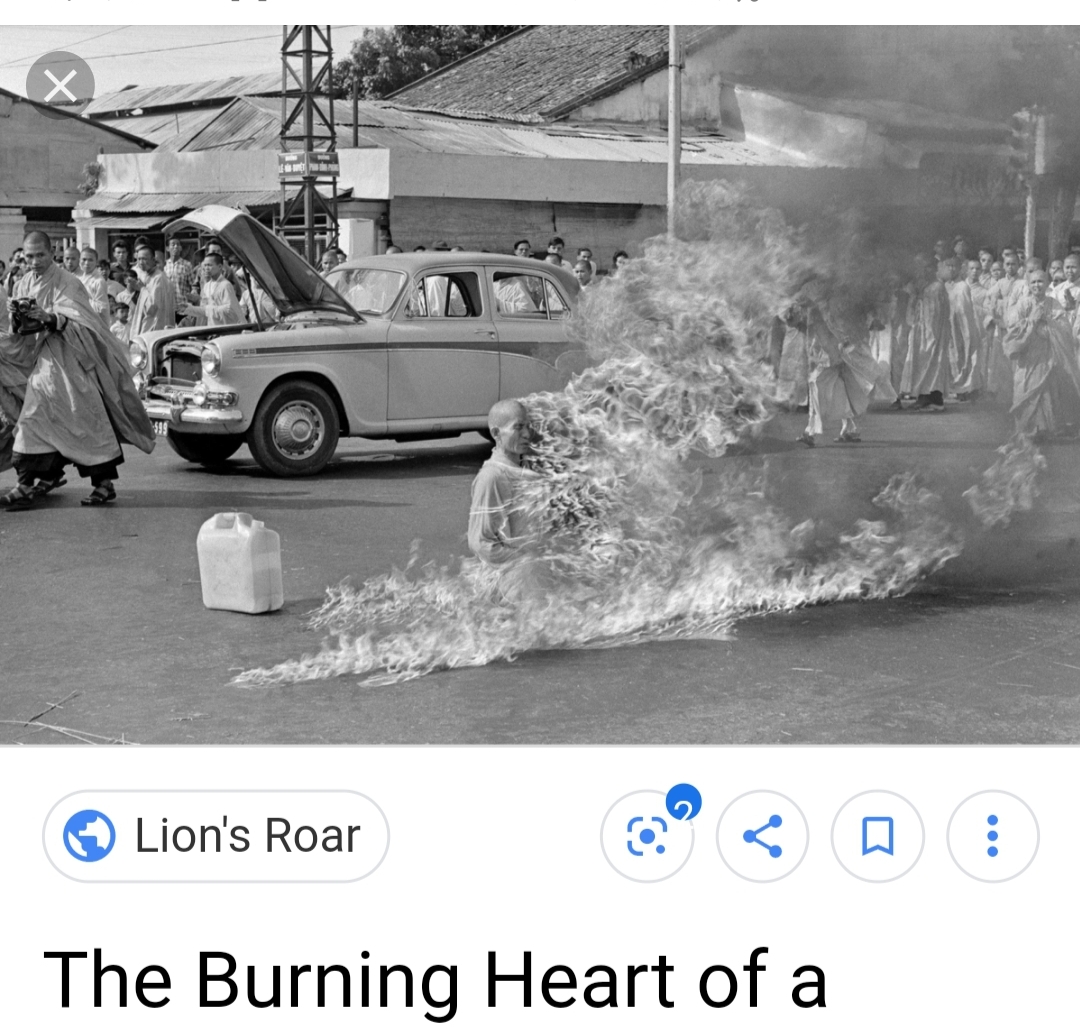 106) Thích Quảng Đức
Buddhist monk who famously committed self-immolation
Born: 1897, Hội Khánh, Khánh Hòa Province, Vietnam
Died: 11 June 1963, Ho Chi Minh City, Vietnam
The photograph of his burning body is considered by Time Magazine to be one of their "100 Most Influential Photographs."
He lit himself on fire to protest the cruelty of the South Vietnamese Regime under the leadership of Ngô Đình Diệm and the Vietnam War in general. Three monks and one nun, including Thích Quảng Đức, would self-immolate in 1963. Finally, in November of that same year, the United States dropped their support of Ngô and he was assassinated by his generals. Thích Quảng Đức had not died in vain.
After he died the Vietnamese police took his body but after protests, he was returned to the Buddhist Monks who burned his body again in a final act of cremation.
All that remained was his heart which had turned to stone (or crystal, depending on the source) and has been placed in a special vault in Ho Chi Minh City.
Sources:
https://www.lionsroar.com/thich-quang-duc-bodhisattva/
http://www.buddhistinformation.com/self_immolation.htm
https://losangeles.cbslocal.com/2015/02/13/relics-of-buddhist-monk-who-shocked-world-with-self-immolation-on-exhibit-at-rosemead-temple/