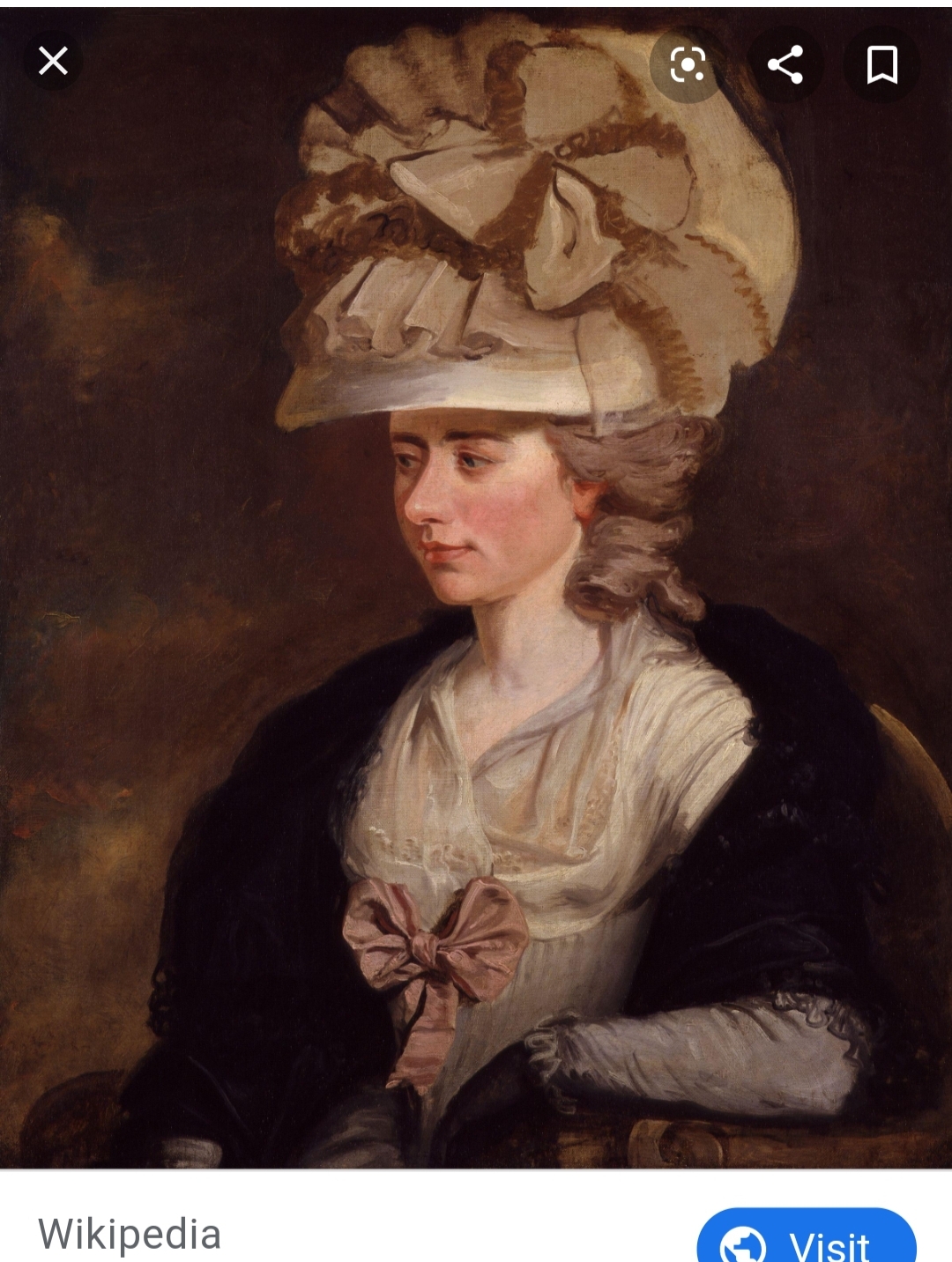 "I am ashamed of confessing that I have nothing to confess."
821: Frances Burney
Satirical Novelist, Diarist, and Playwright
Born: 13 June 1752, Kings Lynn, Norfolk, England (Present-day United Kingdom)
Died: 6 January 1840, Bath, Somerset, England, United Kingdom
Also Known As: Fanny Burney or Frances d'Arblay
Frances is also known for having had a double mastectomy without anesthesia in 1811 after being diagnosed with breast cancer (she went on to write a harrowing account that'll make anyone cringe in sympathy pain).
Frances educated herself through reading at home. Her mother died when she was ten and her father was a celebrated musician.
She published Evelina (or The of a Young Lady's Entrance Into the World) anonymously in 1778 because of how shy she was at the time, but after a while the secret was out, and she grew out of her shell so to speak. In 1782, she published her second novel Cecilia (or Memoirs of an Heiress). Her father and other male influences had tried to talk her out of writing comedic or satirical works, but Frances wrote them anyway.
For five (albeit unhappy) years she served as second keeper of the robes in the royal household to King George III and Queen Charlotte. When accepting the position, Frances was thirty-four and unwed, so prospects for her were low. Luckily, soon after Frances asked to be dismissed in 1791, she was introduced to the man she would soon marry.
Frances and her husband had one child, a son. Despite the fact that she was forty-one when they wed; Frances's father did not approve of Frances's husband and decided against attending their wedding ceremonies (they had two, one in each of their respective churches). Frances supported the family after her husband's lands were confiscated. In 1796, her third novel, Camilla (or a Picture of Youth) was published.
When visiting France in the early 1800's, the family got stuck for ten years because of the resurgence of the Napoleonic Wars. They were finally able to return to England after the Battle of Waterloo. It was while staying in France that Frances underwent her excruciating mastectomy. Her letter of the account is one of the earliest patient descriptions of undergoing the procedure and has been digitized and placed online by the British Library. She also published her fourth and final novel while in France, this one entitled The Wanderer (or Female Difficulties).
When Frances's husband died, she returned to London and edited her father's written works. Throughout her life, she published four novels, eight plays, and many different journals and letters that survive. Of her eight plays, only one was produced during her lifetime (Edwy and Elgiva). Six of the seven others were published for the first time in 1995.
Today, Frances is considered the author who paved the way for other female writers, like Jane Austen. According to one source, Frances was actually the first woman to make writing novels a respectable career.
Badges Earned:
Find a Grave Marked
Located In My Personal Library:
Hypatia's Heritage by Margaret Alic
Sources:
https://www.bl.uk/people/frances-burney
https://www.britannica.com/biography/Fanny-Burney
https://www.mcgill.ca/burneycentre/resources/frances-fanny-burney-darblay-1752-1840
https://www.findagrave.com/memorial/193250496/frances-d_arblay