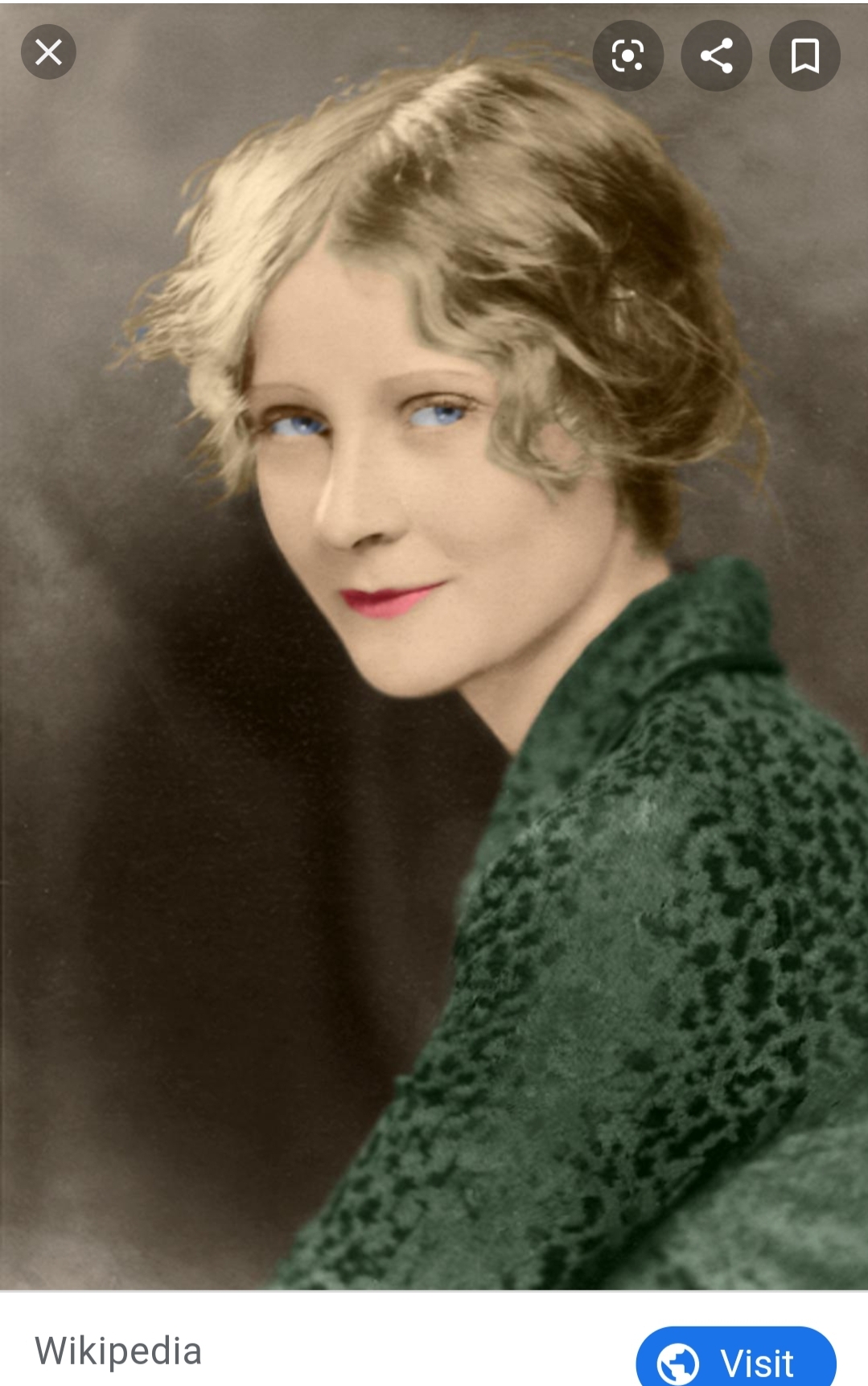 "I am afraid I am a coward. I am sorry for everything. If I had done this a long time ago, it would have saved a lot of pain. P.E."
717: Peg Entwistle
Actress who Jumped from the Hollywoodland Sign
Born: 5 February 1908, Port Talbot, Wales, United Kingdom
Died: 16 September 1932, Los Angeles, California, United States of America
Original Name: Millicent Lilian Entwistle
As a child, her birth mother left and then her father and stepmother died in quick succession leaving her and her brothers to be raised by her uncle who was a manager for a Broadway actor. This connection helped launch Peg's career onto the stage. Unfortunately, much like Marilyn Monroe, Peg was type cast as a dumb blonde type for most of her Broadway performances.
She married at nineteen but was divorced two years later after finding out her husband had been married previously and had a six-year-old son. In her divorce proceeding, Peg claimed he had also been abusive and cruel.
Peg decided she would head to Hollywood, determined to break onto the silver screen. She moved back in with her uncle, the home within sight of the famous Hollywood Sign. Back in '32, it read "Hollywoodland", but the sign is the same. Peg's one film role was cut down after shooting into a small appearance partly because the film was made in the 30's and she played a lesbian. The rest of the summer, Peg waited around for the call from the studios that never came. Finally, one September evening, Peg told her uncle she was leaving to meet some friends. She never came home.
Peg did not commit suicide because of bad reviews, but her slowing career may have played a part. It's more likely she committed suicide because her husband had remarried, and she was a naturally "moody" person according to some friends and family. Her uncle said it was probably an impulsive decision and not premeditated.
Peg's body was discovered the following day by a hiker. They found her jacket and purse first, then looked over the ledge of the hill and found her body. Inside Peg's purse was a suicide note, from which the quote shown in this article was taken.
Ever since Peg's death people have seen a disoriented blonde ghost smelling of gardenias (her favorite perfume) appear and then vanish near the sign.
Peg's story was featured on an episode of Monumental Mysteries entitled "Monumental Mysteries: A Mystery at the Museum Special."
Badges Earned:
Find a Grave Marked
Located In My Personal Library:
The Hollywood Book of Death by James Robert Parish
Sources:
https://hollywoodsign.org/announcement/a-sign-of-the-times-tragic-suicide-off-the-h/
https://www.imdb.com/name/nm0258201/bio?ref_=nm_ov_bio_sm
https://allthatsinteresting.com/peg-entwistle
https://www.thevintagenews.com/2018/06/30/peg-entwistle/
https://www.vanityfair.com/hollywood/2014/10/hollywood-sign-haunted