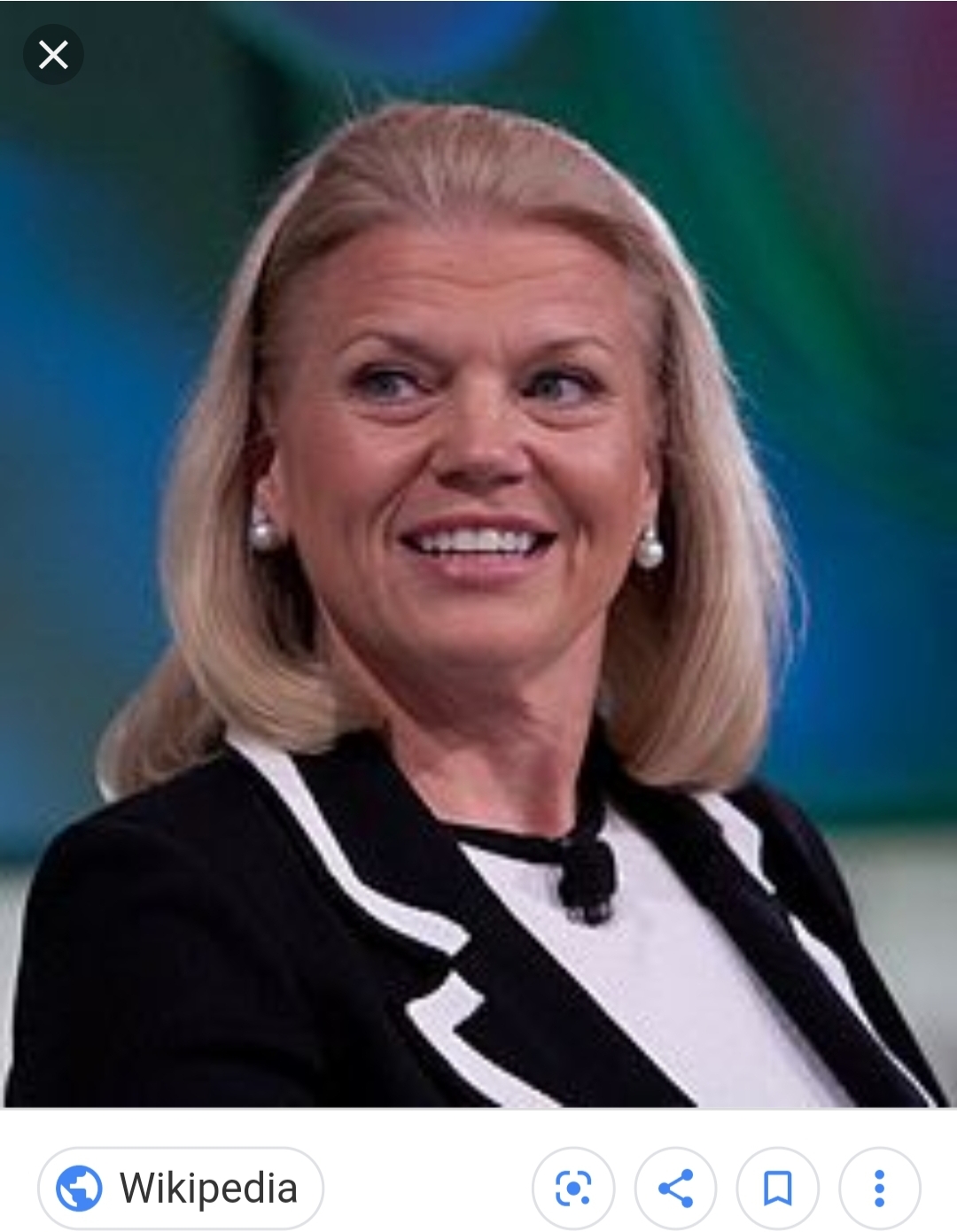 68) Ginni Rometty
Former CEO, Chairman, and President of IBM
Born: 29 July 1957, Chicago, Illinois, United States of America
Original Name: Virginia Rometty
Ginni became CEO in 2012 and stepped down from the position in early 2020. She also stepped down as chair of the board at the end of that same year.
Ginni completely reinvented the company and brought it forward; being one of the leaders in AI Technology today. During her tenure as CEO, IBM purchased sixty-five companies (most of them small) and sold off others to generate $9 Billion in yearly revenue.
Because of her leadership IBM has become the only company to be honored four times with the Catalyst Award which is given out for advancing diversity and women's initiatives in the work force. She started at IBM in 1981.
Ginni is on the board of trustees for Northwestern University, serves on the Council of Foreign Relations, and is on the board of overseers and managers for Sloan-Kettering Cancer Center.
(To learn more about my connection to the Kettering name follow this link).
Sources: