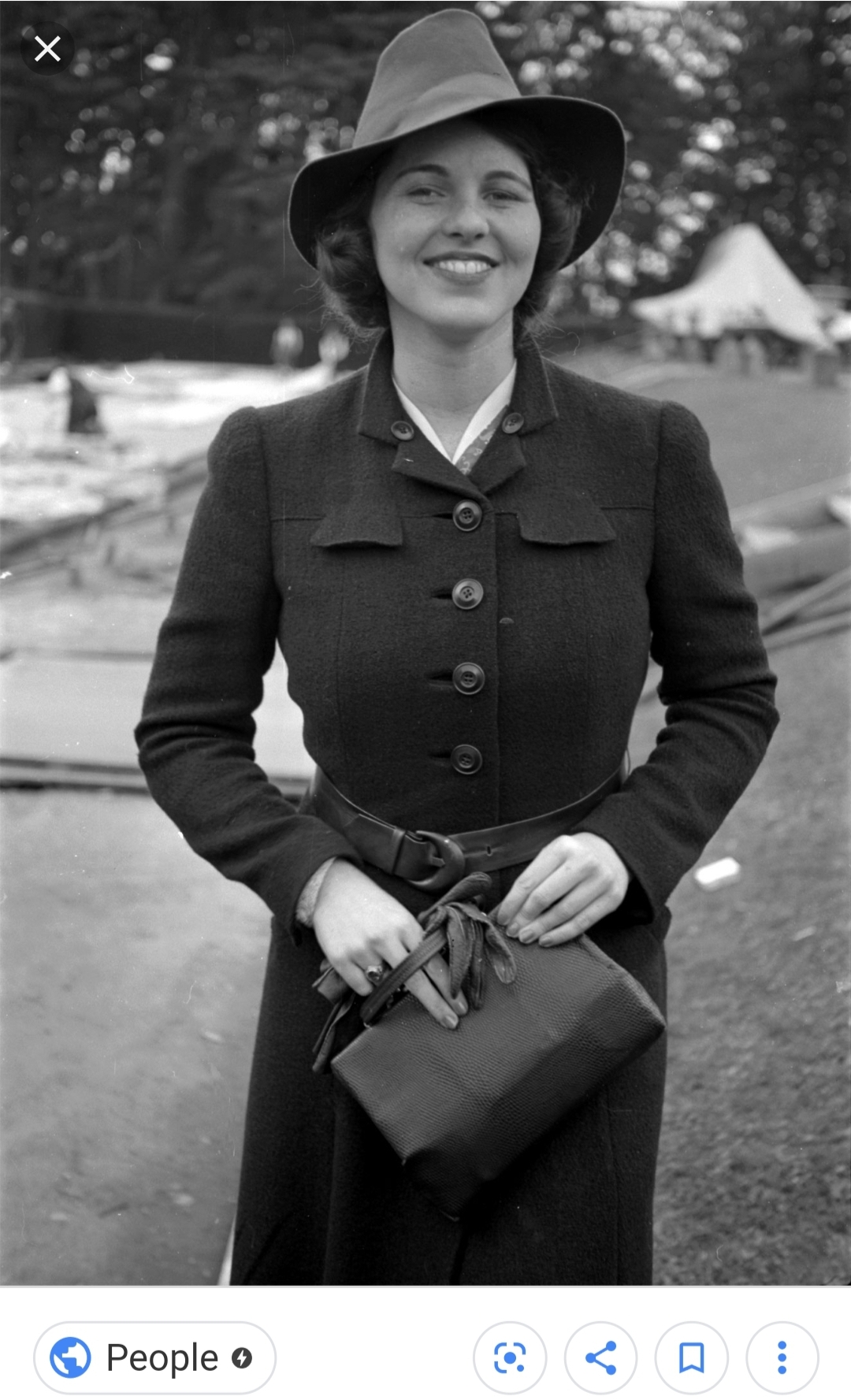 30) Rosemary Kennedy
She is Forgotten No Longer
Born: 13 September 1918, Brookline, Massachusetts, United States of America
Died: 7 January 2005, Fort Atkinson, Wisconsin, United States of America
Rosemary was President John Fitzgerald Kennedy's older sister.
She is hardly remembered in comparison to her more well-known siblings, but her story is the saddest.
Rosemary's life was doomed from the beginning—the obstetrician was late arriving to help her mother deliver her, so the nurse botched the delivery and most likely deprived baby Rosemary of oxygen.
By kindergarten she'd already been slapped with the "Retarded" label because she wasn't progressing at the same level "normal" children did. She would never mentally grow beyond the age of third or fourth grade and was actually shipped off to a boarding school specifically for misfits.
Rosemary was presented to society in London alongside her mother and sister Kick but as she aged her parents found her potential sexuality dangerous for herself and her family and so in 1941 a lobotomy was performed on her that rendered her mute save for a few words and unable to walk without assistance.
After the surgery her parents lied and told everyone Rosemary was teaching mentally handicapped children in the Midwest—the truth was they'd dumped her at a nursing home in Wisconsin. After several years of being alone Rosemary's mother finally went to visit her and Rosemary was deeply distressed over being abandoned for so long. When her siblings learned the truth they all visited her often and even brought her to Boston on occasion, Eunice even created the Special Olympics to honor Rosemary.
If you would like to learn more, I highly recommend reading the biography I will link below.
Badges Earned:
Find a Grave Marked
Located In My Personal Library:
Rosemary, the Hidden Kennedy Daughter by Kate Clifford Lawson
Eunice: The Kennedy Who Changed the World by Eileen McNamara
The House of Kennedy by James Patterson and Cynthia Fagen
The Kennedy Curse by Edward Klein
Bad Days in History by Michael Farquhar
Sources:
https://www.irishcentral.com/opinion/niallodowd/rosemary-kennedy-jfk-sister
http://www.katecliffordlarson.com/rosemary-kennedy.html
https://www.findagrave.com/memorial/10289271/rose-marie-kennedy