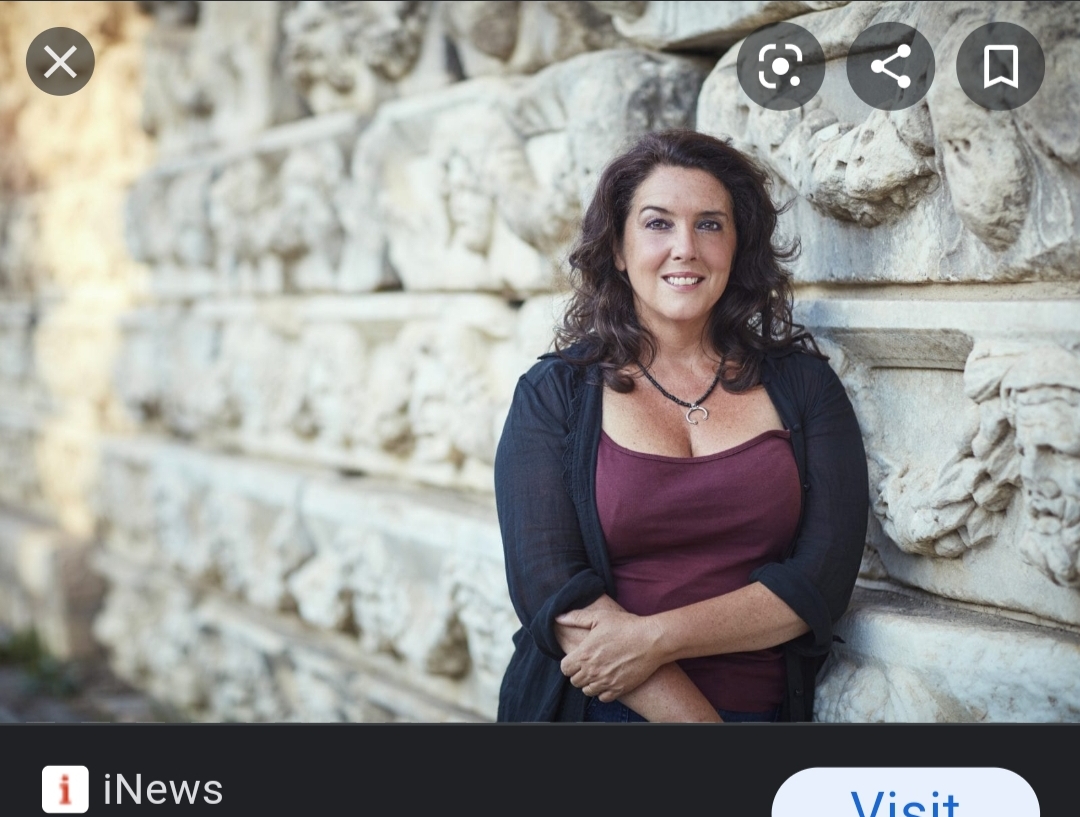 1055: Bettany Hughes
Award Winning Historian, Author, and Broadcaster
Born: May 1967, West London, United Kingdom
I'll be completely honest with you. Bettany earned her spot on this list purely because of one of the documentaries she hosted: "Alexandria The Greatest City." This special from 2010 taught me, the Exasperated Historian herself, Hypatia's story for the first time and later inspired my love of women's history and this project.
What all that means is, if it weren't for me happening to find that documentary and choosing to watch it, this entire website may have never existed. That alone makes Bettany more than earn a place here, but now for more information about the woman herself.
Bettany is a professor who has lectured at Oxford, Cambridge, Bristol, Cornell, Swansea, Manchester, UCL, Utrecht, and Maastricht universities. Her specialty is medieval and ancient history and culture. Bettany has authored several works, which have been translated into over a dozen languages, and has hosted or helped create over fifty documentaries which have been viewed more than two hundred and fifty million times. If you're interested in documentaries about the ancient world, odds are you have seen Bettany's face; especially with the advent of streaming services like Netflix which have streamed her programs.
Bettany has been given numerous awards and accommodations, and has worked extensively to promote women's history throughout the world. According to her biography on her personal website: "As a commentator she is asked to contribute to The New York Times, The Guardian, The Times, The Sunday Times, The Daily Telegraph, The Sunday Telegraph, The Daily Mail, Prospect Magazine and The New Statesman."
Bettany's other main interest is the struggle to get classical works and languages reintroduced to schools in the UK. According to Wikipedia, she is married, has two children, and is a vegetarian. She was also made an OBE (Officer Order of the British Empire) in 2019 for her work.
Her work is awe inspiring, to say the least, and she proves that history can be cool or interesting to the masses…at least in my opinion anyway.
Badges Earned:
Located In My Personal Library:
Helen of Troy: The Story Behind the Most Beautiful Woman in the World by Bettany Hughes
Sources:
https://www.bettanyhughes.co.uk/about