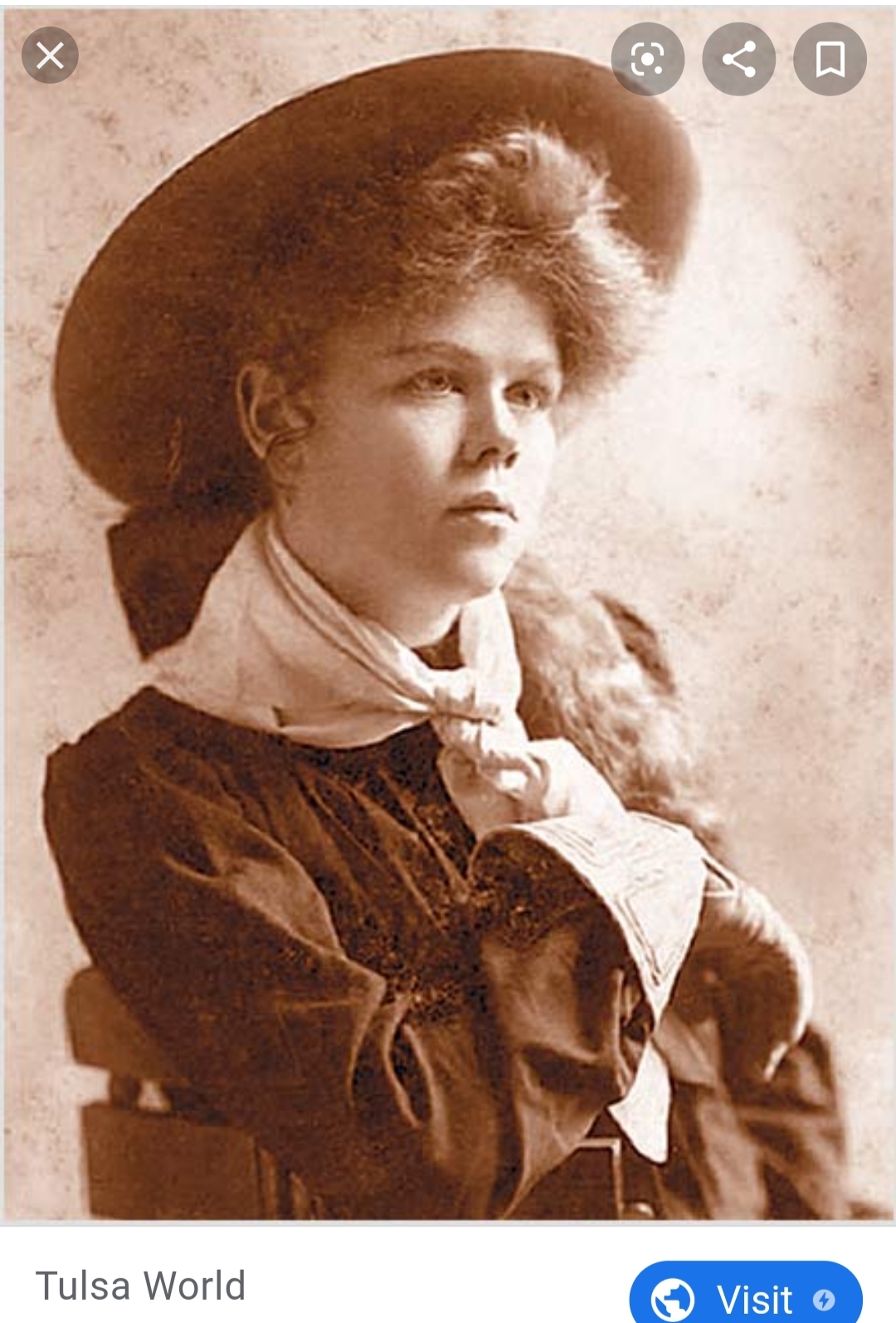 976: Lucille Mulhall
One of the First Women to Compete in Roping and Riding Events Against Men
Born: 21 October 1885, St. Louis, Missouri, United States of America
Died: 21 December 1940, Logan County, Oklahoma, United States of America
Lucille is the first woman credited with popularizing the term "Cowgirl" on a national scale. She became a favorite of President Theodore Roosevelt after he saw her perform.
Lucille and her family moved to the Indian Territory (later the state of Oklahoma) when she was four. By the time she was thirteen, Lucille was able to rope steer and ride a horse with a skill that wowed everyone around her.
Lucille was a star of "Mulhall's Congress of Rough Riders and Ropers", a wild west show which was started by Lucille's father. Other stars were got their start in the show included Will Rogers and Tom Mix.
Her work earned her the title "Champion Lady Steer Roper of the World."
In 1913, Lucille started her own troupe and in 1916 produced her own rodeo (Lucille Mulhall's Roundup). She traveled around the world, dazzling audiences with her skills on a horse and the tricks she was able to perform. Sadly with the popularization of movies, less and less people wanted to see wild west shows in real life, and Lucille's career slowed.
Lucille married twice, but neither relationship lasted long. She had one son with her first husband.
She was killed in a car accident after retiring to the family ranch. Scarily enough, the aforementioned film star Tom Mix, who starred in Lucille's father's show, also died in a car accident only two months earlier.
In 1975, Lucille was inducted into the Rodeo Hall of Fame. Two yeas later, she was also inducted into the Cowgirl Hall of Fame.
Badges Earned:
Find a Grave Marked
Located In My Personal Library:
Cowgirls: Women of the American West by Teresa Jordan
Wild West Women by Erin Turner
Sources:
https://www.okhistory.org/publications/enc/entry.php?entry=MU006
https://www.wideopencountry.com/lucille-mulhall-oklahomas-rodeo-queen-and-the-original-cowgirl/
http://www.cowgirl.net/portfolios/lucille-mulhall/
https://womenofageridinghorses.com/training/features/the-first-cowgirl-lucille-mulhall/
https://www.findagrave.com/memorial/51797201/lucille-agatha-mulhall