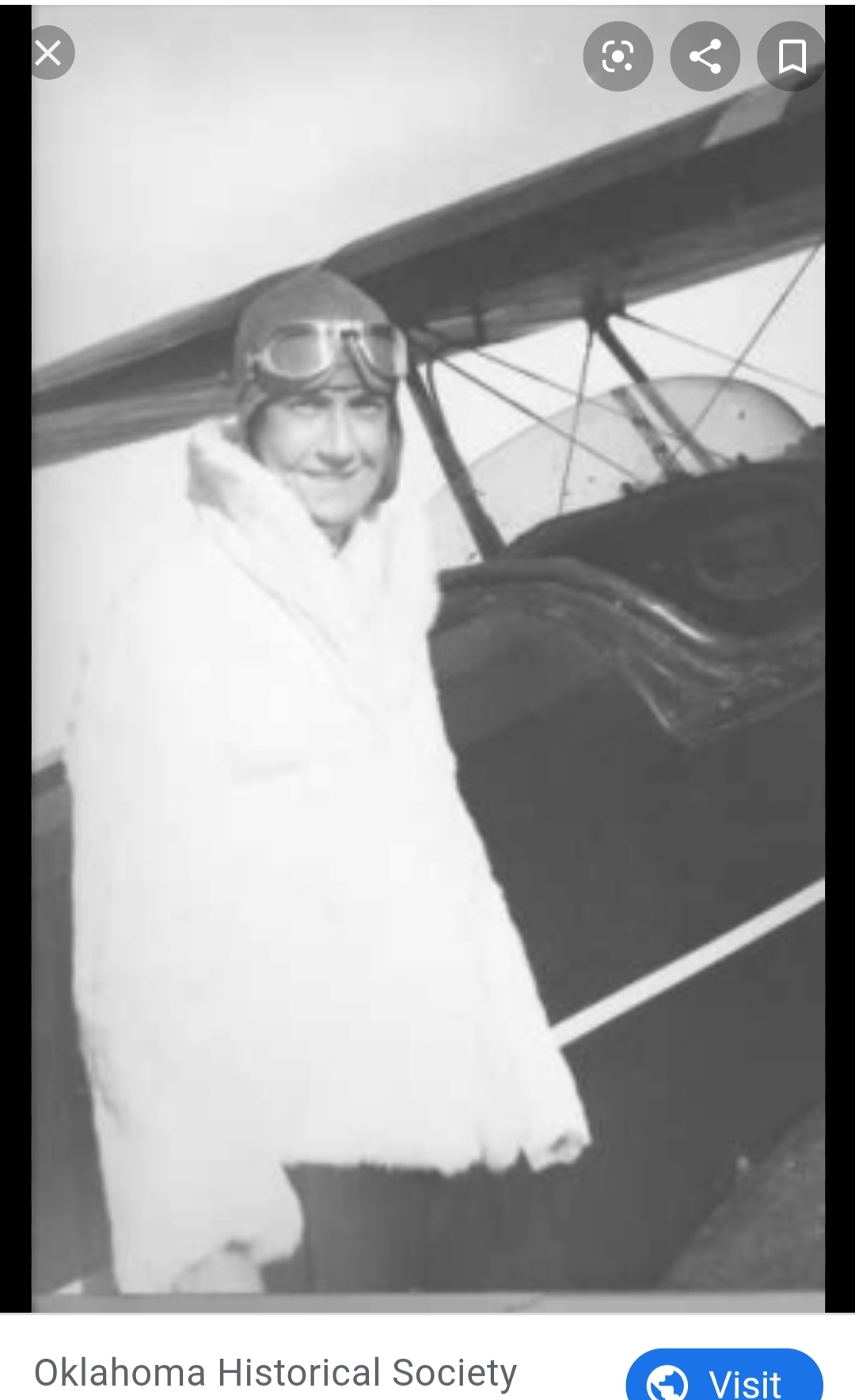 "Any Woman Who Could Ride a Horse Could Fly."
975: Dorothy K Barrack Pressler Morgan
The Second Female Pilot in Oklahoma
Born: 19 May 1896, St. Mary's, West Virginia, United States of America
Died: 31 January 1978, Most Likely Oklahoma, United States of America
According to one source, Dorothy's pilot's license was signed by Orville Wright.
Dorothy flew as a stunt pilot in a flying circus. At the time, she was the only female stunt pilot from Oklahoma and competed against Amelia Earhart amongst others.
Dorothy technically broke a record for altitude but flew so high the ink in the barograph froze and the actual record of the record breaking was lost.
In 1932, she was one of forty women to earn a transport license and became the first female municipal airport manager the next year.
Most outrageous about her story? Dorothy lost her Pilot's License when she became pregnant (as per federal law all women pilots who became pregnant could not get their license back until after they finished a two-year training course—yes, I'm serious). The law was luckily changed partly due to Dorothy's lobbying against it.
Dorothy could not afford to enroll in the training course and had to stop flying after having her baby. To fill her time instead, she served on the boards of several Oklahoma Aviation associations and eventually worked for the Federal Aviation Administration.
Dorothy was married twice and had one daughter, Sharon. In 1992, she was inducted into the Oklahoma Aviation and Space Hall of Fame.
Despite all her accomplishments, very little information about Dorothy survives to this day. I haven't even been able to uncover where (or I guess more technically if) she was buried so I can create a Find a Grave profile for her. If anyone out there does happen to know this information, I would sincerely appreciate that knowledge being shared with me!
Badges Earned:
Located In My Personal Library:
Wild West Women by Erin Turner
Sources:
https://www.okhistory.org/publications/enc/entry.php?entry=MO020
https://www.normantranscript.com/news/local_news/oklahoma-s-first-woman-in-flight/article_85965ca5-06c5-5538-a9c1-5153f707bcac.html