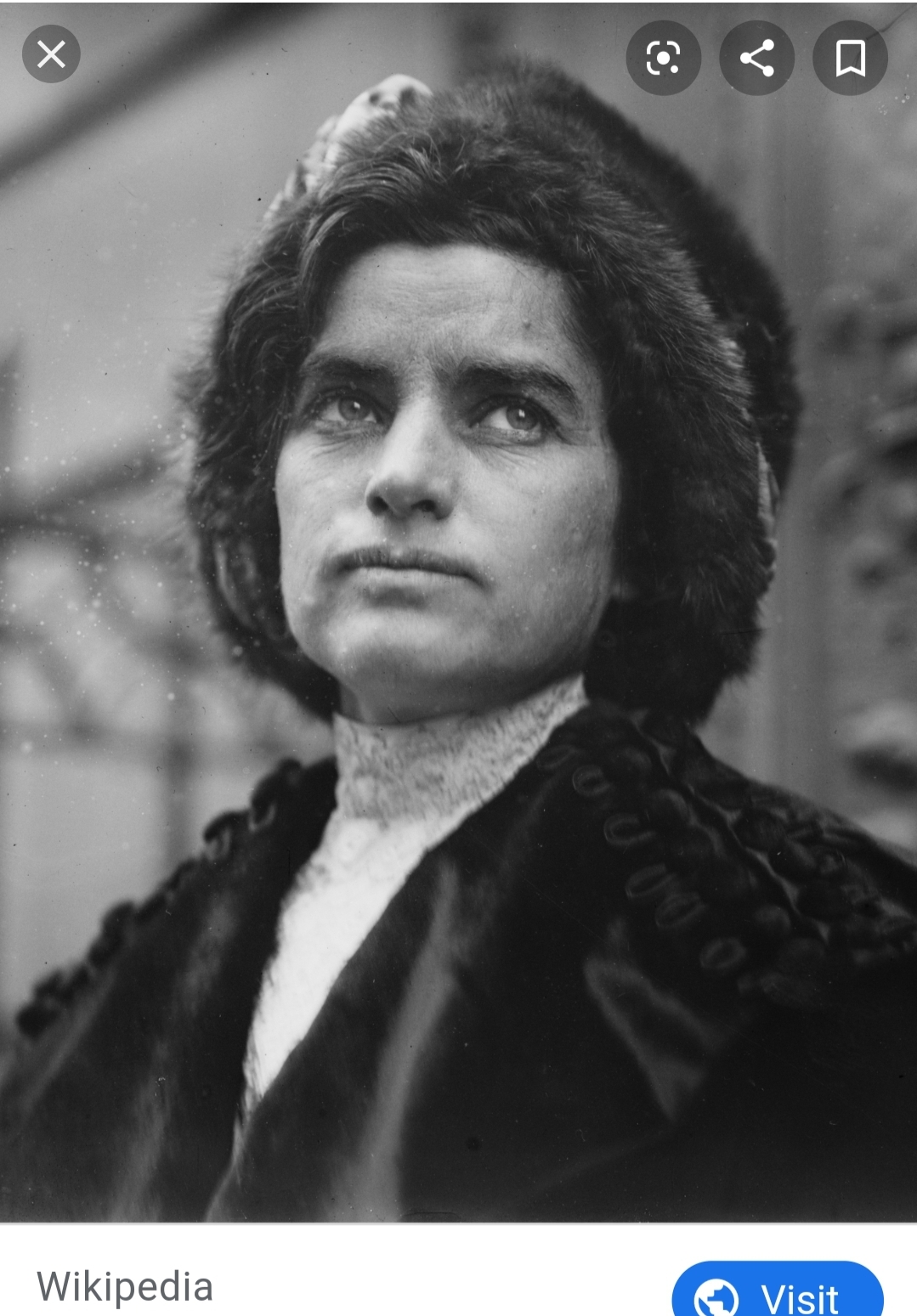 973: Catherine Ann Barnard
First Elected Female State Official in Oklahoma (United States of America)
Born: 23 May 1875, Geneva, Nebraska, United States of America
Died: 23 February 1930, Oklahoma City, Oklahoma, United States of America
Also Known As: Kate Barnard
Before entering politics, Kate was a teacher and stenographer. Her mother died before her second birthday, and Kate's early years were marked by financial hardship and several separations from her father.
Kate was selected to work at the Oklahoma Exhibit at the World's Fair in 1904. While there, she first encountered urban poverty and the philosophical ideas on how to combat it. The experience opened Kate's eyes, and when she returned to Oklahoma City, she began working in charitable fields to help combat homelessness and poverty in the city.
Kate was elected the first Commissioner of Charities and Corrections for the state of Oklahoma in 1907 (an office she helped create). Kate actually assisted in getting two reforms passed during the Oklahoma State Constitutional Convention; the first was creating the office of Commissioner of Charities and Corrections and the second was a push to end child labor in the state.
After the Democratic State Convention, Kate was endorsed by the party and was officially up for election. She easily beat out her Republican opponent and won by a greater margin than any other officer in the state. The election ensured Kate was the first woman to hold office in Oklahoma statehood history, and she was one of the first people to hold state office in Oklahoma period.
Kate was either the first or second woman ever to be elected to a statewide office in the United States (sources differ), and she did it without a single female vote since the female population didn't have that right at the time.
With Kate's two terms equaling seven years in office (1907-1914/15 (sources differ), she got several laws on the books. Among those passed were an edict making education compulsory, creating a justice system for juvenile offenders, and a better system to regulate child labor.
At the time of statehood Oklahoma had no prisons so Kate oversaw the building of a prison system and put it into operation. Eventually, the prison system for the state would have three levels: the penitentiary, a boys' training facility, and a reformatory, so that state prisoners could be held within the state, instead of sent to neighboring Kansas to serve out their sentence as they had previously.
She left office after advocating for Native American orphans being able to retain their property and monetary rights; which was wildly unpopular at the time (to get into it all would take several pages, but all you really need to know is the former "Indian Territory" was unsurprisingly racist to Native Americans—big shocker I know). Even after leaving her state position, Kate continued to advocate for the rights of Native American orphans. She died in seclusion fifteen years later, her legacy all but forgotten. According to one source, her grave wasn't even marked until fifty years after she died.
Kate never married or had children. In 1982, she was inducted into the Oklahoma Women's Hall of Fame and in 2001, a statue in her honor was unveiled at the state capitol.
Badges Earned:
Find a Grave Marked
Located In My Personal Library:
Wild West Women by Erin Turner
Sources:
https://www.okhistory.org/publications/enc/entry.php?entry=BA020
https://socialwelfare.library.vcu.edu/people/barnard-kate/
https://www.britannica.com/biography/Kate-Barnard
https://www.news-star.com/story/news/2020/02/28/oklahomas-centennial-of-passage-of-19th-amendment-remembering-kate-barnard/111694180/