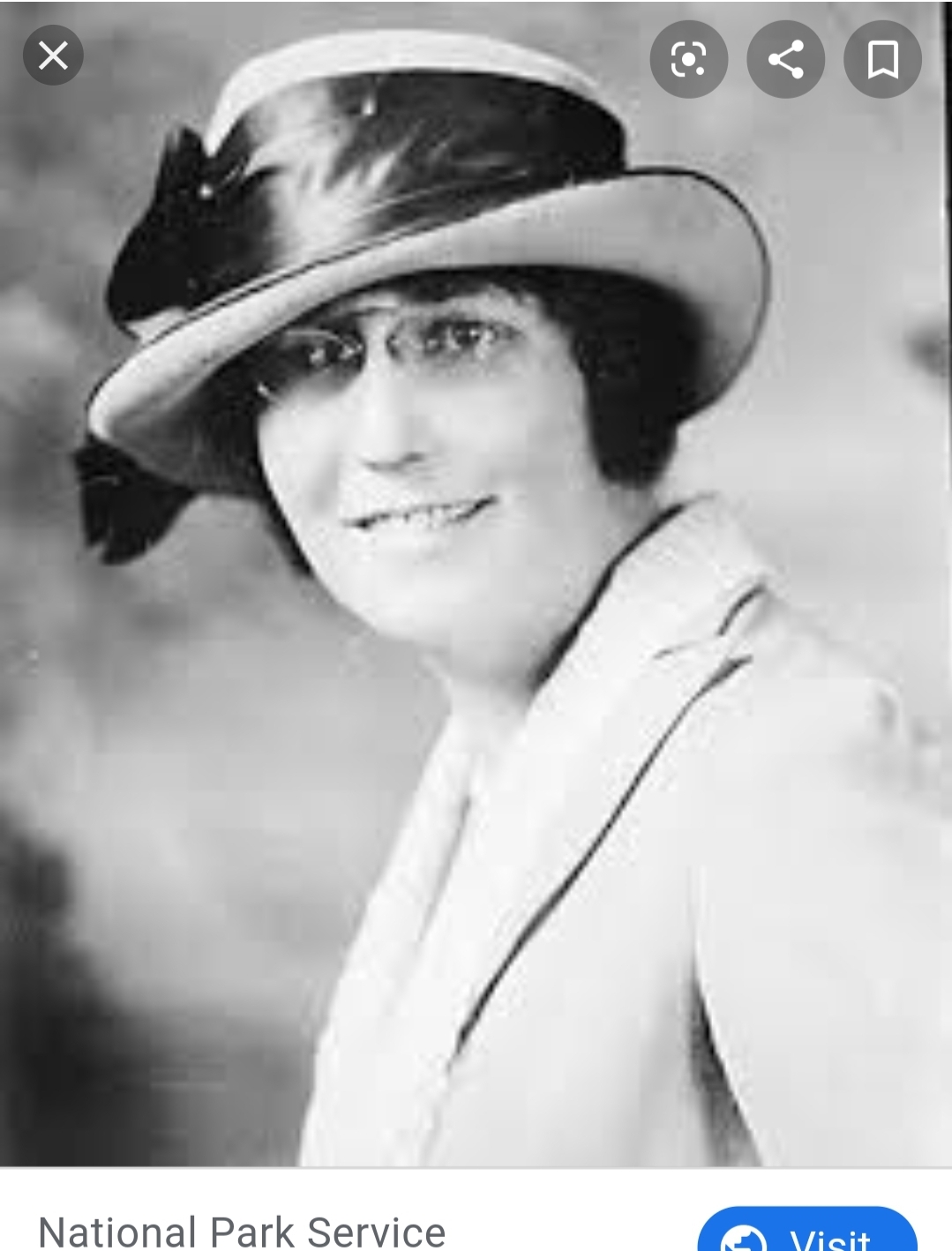 972: Adelina Otero-Warren
Suffrage Advocate, Politician, and Education Advocate
Born: 23 October 1881, Present-day Los Lunas, New Mexico, United States of America
Died: 3 January 1965, Santa Fe, New Mexico, United States of America
Original Name: Adelina Isabel Emilia Luna Otero
Adelina (or Nina, as she was better known) was born into a family of noble origins. Her mother's family descended from some of the very first Spanish settlers, while her father's family had been in Mexico for around two hundred years and was equally prosperous. Sadly, Adelina's father was murdered just before her second birthday in a land dispute while her mother was pregnant with Adelina's younger sibling.
Adelina's mother would remarry an Italian/English Immigrant and have nine more children (bringing her total number of kids to twelve) leaving Adelina with plenty of siblings, all of whom were well educated in school and in how to operate the ranch they lived on. Adelina would later recall her experiences on the ranch in a book entitled Old Spain in Our New Southwest.
When she was a teenager, Adelina's family moved to Santa Fe, where Nina became a regular fixture on the social scene there. Adelina met her future husband while living in the city; he was about nine years older than her. Nina was twenty-six when she married him, though the marriage wouldn't last.
Adelina left her husband (who was in the Army) after two years because she did not like the life of an Army wife. She told everyone in Santa Fe she was a widow when she returned to living there; keeping her hyphenated married name to keep up appearances. At the time, admitting she had divorced her husband would have left a stain on Adelina's reputation.
In 1917, Adelina's work in New Mexico caught the eye of American Suffrage Leader Alice Paul, who tasked Nina with heading the New Mexico Chapter of the Congressional Union—the precursor to the National Woman's Party. Adelina was successful because she fought for suffrage literature to be published in both English and Spanish, in order for the message to reach the largest audience possible.
Because of Adelina and other women's suffrage fight, New Mexico gave women the vote in 1920. Adelina immediately launched a campaign to be the Republican Party Nominee for the House of Representatives in 1921 (becoming the first Latina to run for national office). She secured the nomination but ended up losing the election by less than nine percent.
However, it wasn't all bad news. Nina had managed to become the Superintendent of Public Schools for Santa Fe County (serving from 1918 to 1929). This meant Adelina was the first female government official from New Mexico.
While working as Superintendent, Adelina argued for the rights of Native Americans and ethnic Latin and Hispanic communities in New Mexico. She pushed for the inclusion of Spanish in the schools and fought to protect the culture and way of life for the non-whites. At the time, the federal government was pushing hard for assimilation into white society, and Adelina recognized this was detrimental to the Native peoples as a whole. Her work eventually culminated in Adelina serving as Santa Fe County Inspector of Indian Schools, which allowed her to work closer and see up close the detrimental effects the federal government had on the Native population, especially in the school system.
Adelina was also an author and real estate agent in later life. According to the National Parks Service, "She remained politically and socially active, and served as the Chairman of New Mexico's Board of Health; an executive board member of the American Red Cross; and director of an adult literacy program in New Mexico for the Works Projects Administration."
Though Adelina never remarried and never had children, she was called "La Nina" by her numerous nieces and nephews, serving as godmother for the majority of them.
Nina may have never remarried another man, but she did spend twenty years of her life closely living and working alongside another woman, named Mamie. Nina and Mamie successfully began an application and earned a title for their homestead, and also opened a real estate company together. Though Mamie died fifteen years before Nina, it seems the two women were very close. How close is anyone's guess. And I'm not about to put a label on Nina's sexuality considering no one knows definitively what Nina and Mamie's relationship behind closed doors was; I just felt like it should be included here.
Badges Earned:
Find a Grave Marked
Located In My Personal Library:
Wild West Women by Erin Turner
No Place for a Woman: The Struggle for Suffrage in the Wild West by Chris Enss
Sources:
https://www.nps.gov/people/nina-otero-warren.htm
https://www.loc.gov/exhibitions/women-fight-for-the-vote/about-this-exhibition/more-to-the-movement/adelina-nina-otero-warren/
https://sos.oregon.gov/archives/exhibits/suffrage/Pages/bio/otero-warren.aspx
https://ninaotero.sfps.info/about_us/who_was_nina_otero_warren
https://www.findagrave.com/memorial/16157381/mar%C3%ADa_adelina-isabel_emilia-warren