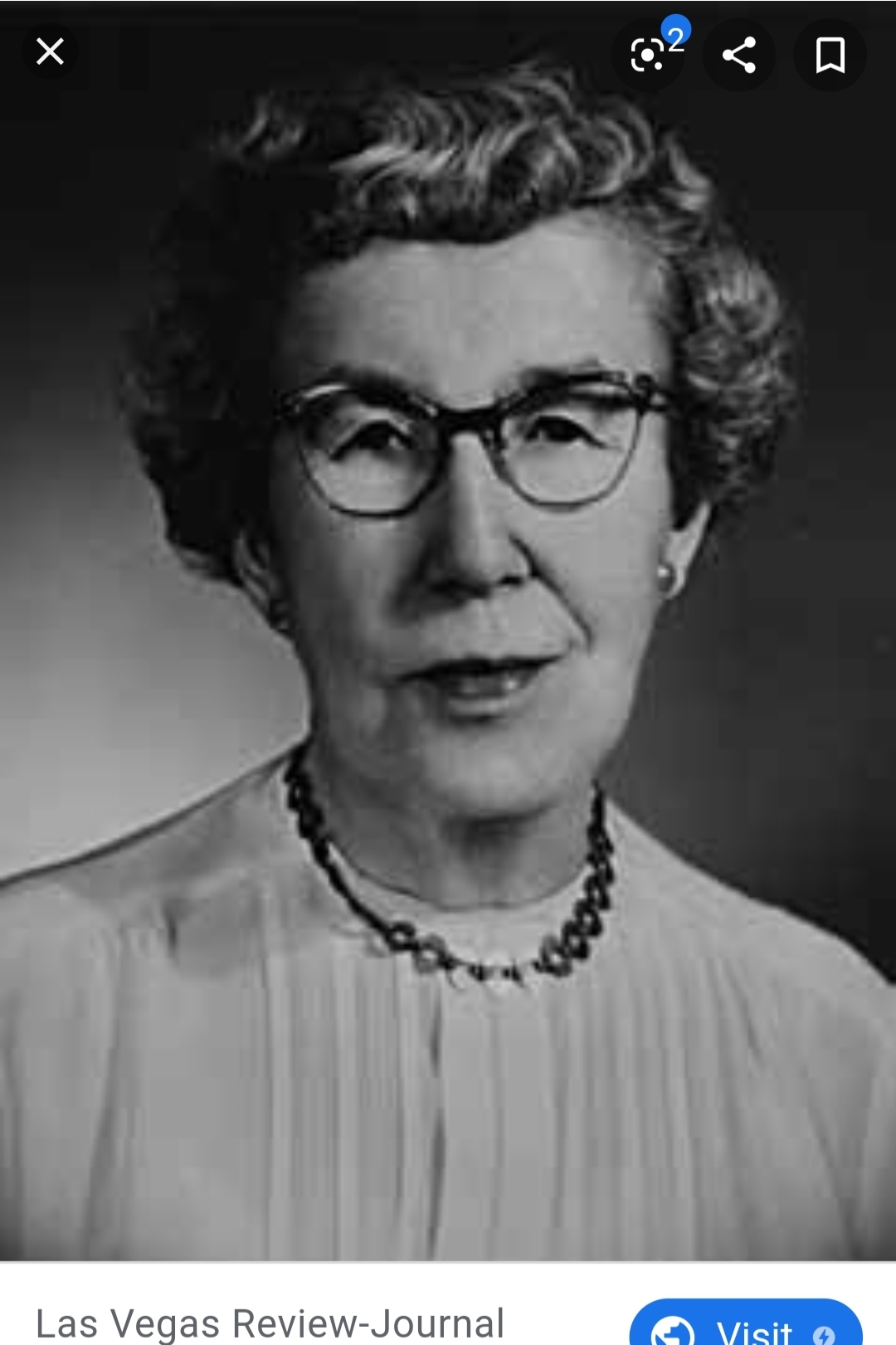 "I was well aware that when a woman takes over work done by a man, she has to do it better, has more of it to do, and usually for less pay."
970: Maude Frazier
The First Female Lieutenant Governor of Nevada
Born: 4 April 1881, Sauk County, Wisconsin, United States of America
Died: 20 June 1963, Las Vegas, Nevada, United States of America
Maude was also an Education Advocate. She dared to attend college without her father's wishes and graduated from the Wisconsin State Teacher's College.
Maude started teaching in Wisconsin before moving to Nevada in 1906. Her first job there was principal and teacher for the upper grades of a small school (there were two teachers total--Maude and one other).
In 1920, Maude was named principal of Sparks Elementary School. In 1921, she was chosen to be supervisor of four counties covering over 40,000 miles (seventy-five schools in sixty-three districts) within the state of Nevada. Most of the terrain was unpaved and access to the remote schools was far from easy. However, Maude took it all in stride and purchased a Dodge Roadster to make the journey. She also bought a set of tools and took a course in auto mechanics, just in case.
After six years on the road, Maude was chosen to be superintendent of the Las Vegas Union School District and Principal of Las Vegas High School. While working in the now infamous city, Maude oversaw the building of the first permanent structure there; the county courthouse. She continued to work for the district until 1947, overseeing the construction of six new elementary schools and the improvement of several others throughout the district.
In 1948, Maude ran for the state legislature but lost the election. Two years later she ran again and was appointed to the state education committee. While working there, Maude oversaw the raising of funds to build a new branch of the state university in Las Vegas. The first building erected at Nevada Southern University Campus (now known as University of Nevada Las Vegas) was christened in Maude's honor. In 1955, the school granted her an honorary doctorate for her efforts.
In 1962, at the age of eighty-one, she was appointed Lieutenant Governor after the previous Governor died in office (the highest office a woman had held to that point in Nevada history). Maude had spent twelve years in the state House of Representatives before being elevated to the executive office. She served the final six months of the previous governor's term until the election was held. Maude passed away the following year.
Badges Earned:
Find a Grave Marked
Located In My Personal Library:
Wild West Women by Erin Turner
Sources:
https://www.nevadawomen.org/research-center/biographies-alphabetical/maude-frazier/
https://womennvhistory.com/portfolio/maude-frazier/