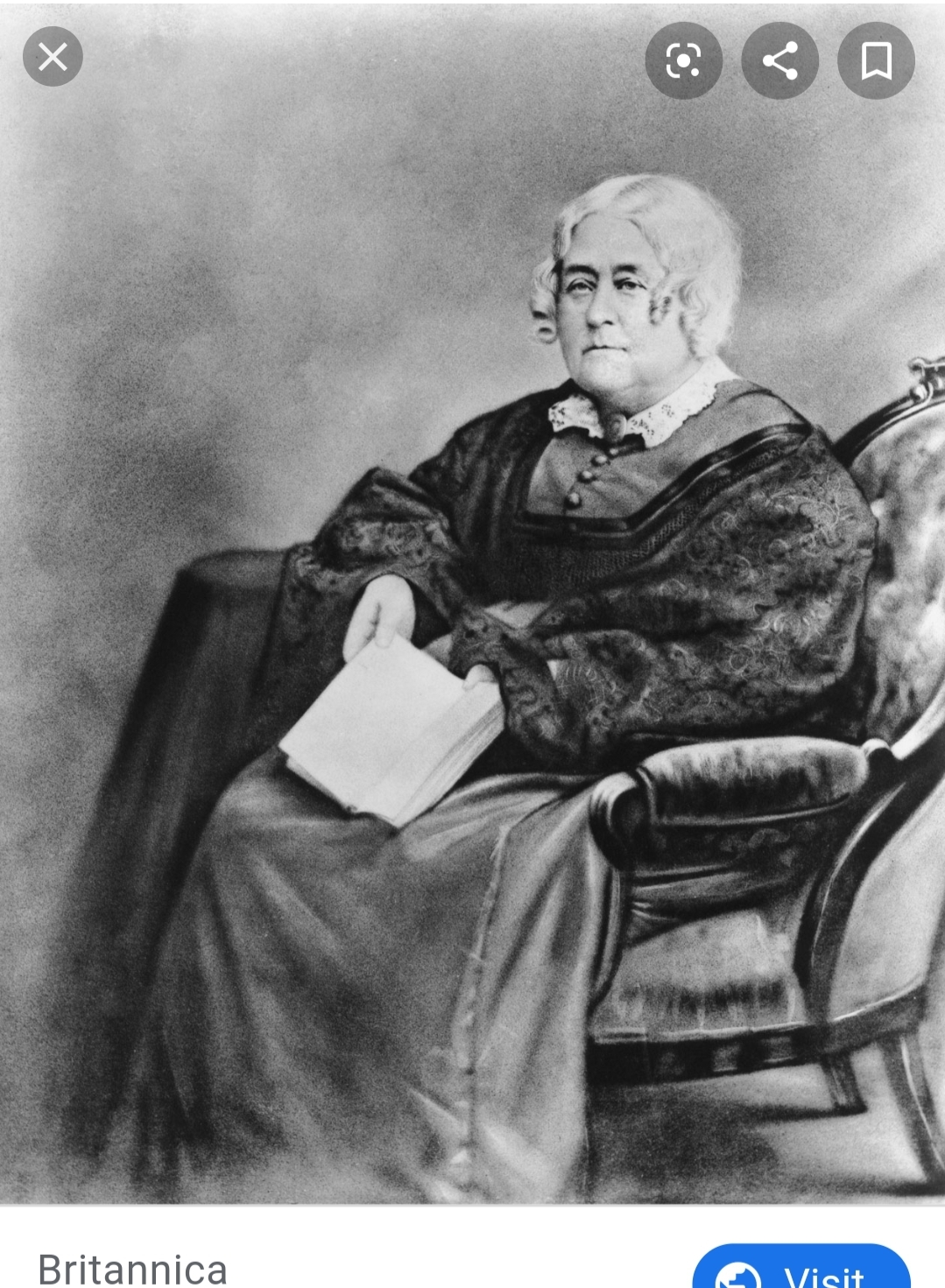 968: Elizabeth Palmer Peabody
Opened the First English Language Kindergarten in the United States
Born: 16 May 1804, Billerica, Massachusetts, United States of America
Died: 3 January 1894, Jamaica Plain, Massachusetts, United States of America
Elizabeth was a transcendentalist, author, and educator.
Elizabeth was, like most women of her time, educated at home by her mother. She opened her first school in 1820 (when she was sixteen), with a second opening in Boston two years later and a third three years after that.
With the closure of her last school in 1832, Elizabeth supported herself through writing and private tutoring. The next few years saw her gathering her own philosophical thoughts, and by 1837 she became a charter member of the Transcendentalist Club (alongside Margaret Fuller).
She also owned a printing press and a bookstore; opening the store in 1839. Elizabeth was probably the first woman to become a book publisher in the United States, operating the press until 1850.
After closing her store, Elizabeth returned to teaching and promoting public education. Her kindergarten operated in Boston from 1859 to 1867, when she left for Europe to research the new form of educating youth. Most of Elizabeth's writings after this time are concerned about Kindergarten. She went so far as to publish a newsletter about kindergartens for two years and founded the American Froebel Union (Froebel being the creator of Kindergartens in Germany). Elizabeth spent her final years as a lecturer at the Concord School of Philosophy.
Other fun facts about Elizabeth include, she was tutored in Greek by a nineteen-year-old Ralph Waldo Emerson and Elizabeth's brother-in-laws included Nathaniel Hawthorne and Horace Mann. Elizabeth also helped fund Sarah Winnemucca's lecture tours and helped her open a school to educate Northern Paiute youth.
She never married or had children of her own.
Badges Earned:
Find a Grave Marked
Located In My Personal Library:
After the Fact by Owen Hurd
Sources:
https://www.britannica.com/biography/Elizabeth-Palmer-Peabody
https://www.walden.org/what-we-do/library/about-thoreaus-life-and-writings-the-research-collections/elizabeth-palmer-peabody-1804-1894/
https://archive.vcu.edu/english/engweb/transcendentalism/authors/peabody/
https://www.findagrave.com/memorial/21923/elizabeth-palmer-peabody