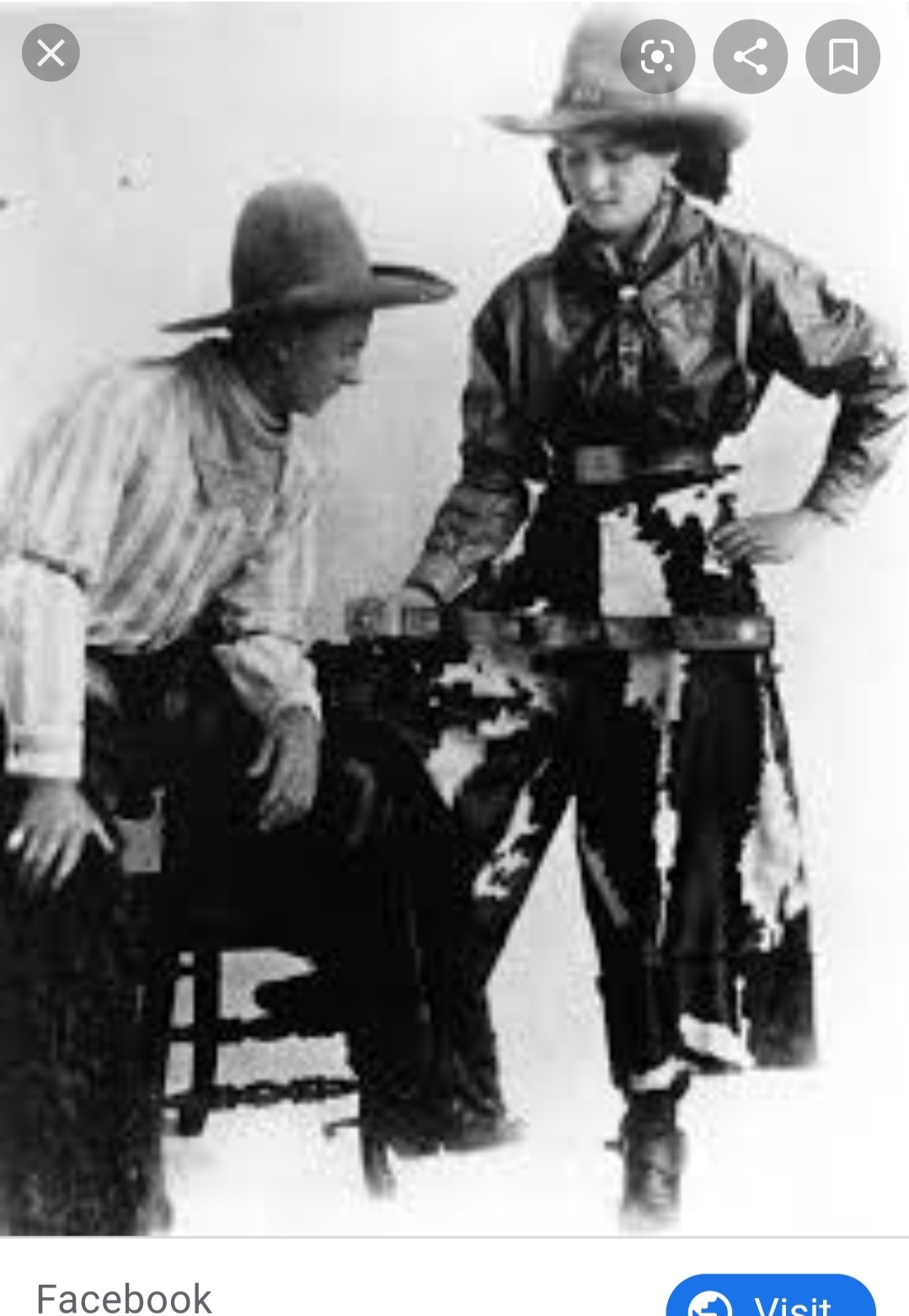 "You just forget about being scared when you ride horses".
966: Fannie Sperry Steele
Bronc Rider and Rodeo Performer
Born: 27 March 1887, Lewis and Clark County, Montana, United States of America
Died: 11 February 1983, Helena, Montana, United States of America
Fannie's mother taught her to ride by the time she could walk. She was one of five children, all of whom broke wild horses so their father could sell them.
In 1904, Fannie made her first rodeo appearance in a relay race at the Montana State Fair. Three years later, she transitioned to bucking horse competitions. Fannie was so good at the competitions she earned the title "Lady Bucking Horse Champion of the World," in 1912 and again in 1913.
Fannie was the only woman to ride her entire career without tying her stirrups under the horse's belly. Other women did so so that the horse would not be able to completely throw them off, but Fannie believed "hobbling," as the practice was called, was even more dangerous than riding without being tied on. If the horse rolled, the rider would be trapped on their back and unable to escape. Fannie therefore was famous for riding "slick" (otherwise known as "unhobbled"). Riding slick was safer for all involved and, as Fannie believed, gave the horse a fairer shot at bucking off the rider.
Fannie's husband was also part of the rodeo circuit. Part of their act was her shooting cigars out of his mouth after Fannie became a sharpshooter as well. They never had children.
After twenty years on the rodeo circuit, Fannie and her husband left the stage behind. Fannie spent the next forty years working to make pinto horse pack outfits for cowboys and hunters headed off into the Montana wilderness. She was the first woman in Montana State History to earn a packer's license.
Fannie finally retired at the age of eighty-seven (or seventy-eight, depending on the source. Bottom line—she was old!).
Fannie was one of the first women inducted into the Rodeo Hall of Fame and the first Montana native to be inducted into the National Cowgirl Hall of Fame.
Badges Earned:
Find a Grave Marked
Located In My Personal Library:
Wild West Women by Erin Turner
Sources:
https://www.historynet.com/fannie-sperry-made-the-ride-of-her-life.htm
https://mhs.mt.gov/Portals/11/education/Montanans/FSperrySteelePanel.pdf
http://www.cowgirl.net/portfolios/fannie-sperry-steele/
https://amazingwomeninhistory.com/fannie-sperry-steele-rodeo-performer-cowgirl/
https://www.findagrave.com/memorial/103279997/fannie-elizabeth-steele