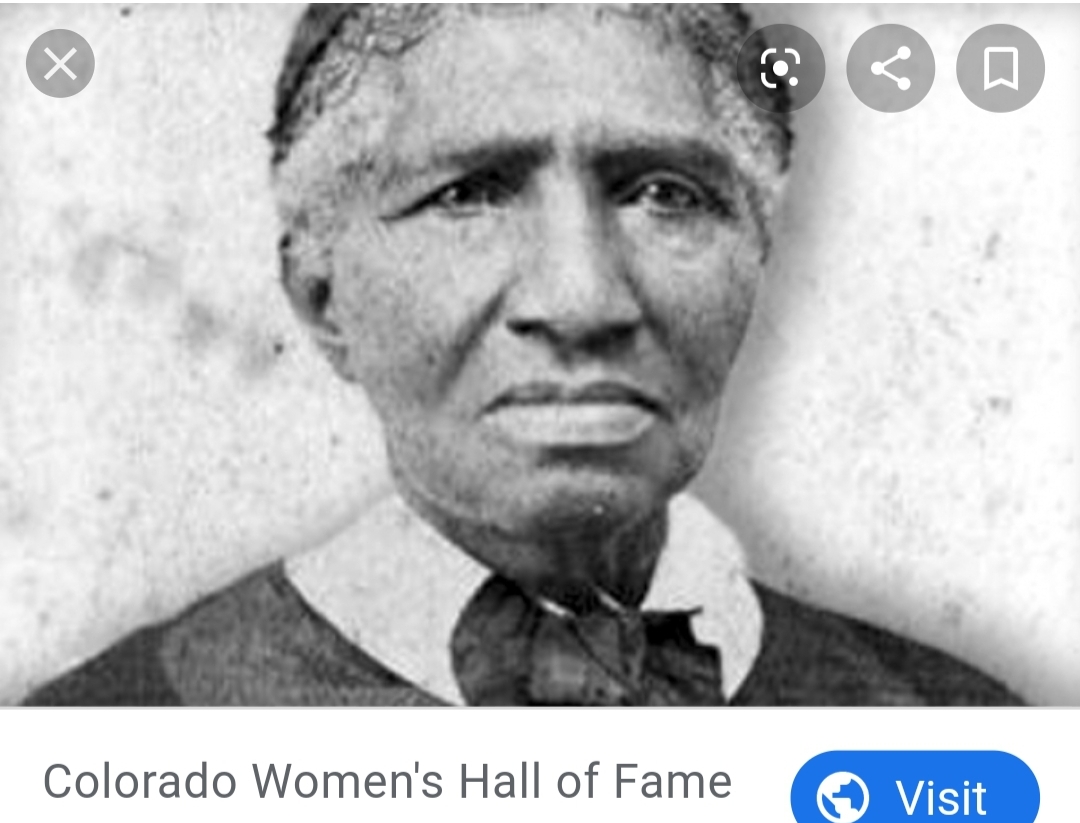 954: Clara Brown
Former Slave who Helped Settle Colorado
Born: c.1800, Virginia, United States of America
Died: 23 October 1885, Denver, Colorado, United States of America
Also Known As: Aunt Clara
Clara was freed from bondage in 1859, but her husband and children who had been separated from her earlier on were not.
When Clara was nine, she and her mother were moved to Kentucky. By eighteen, Clara was married and soon after had four children. When she was thirty-five, Clara was sold at auction and separated from her husband and children. She would never see her husband or three of her four children again.
Clara was one of the first African American people to live in Colorado. She headed west on a wagon train after being freed in her late fifties, bartering her skills as a cook in exchange for transportation.
Clara ran a laundry and took care of miners in Central City before moving to Denver where she became the first female member of the Colorado Society of Pioneers. Clara also opened the first Protestant church in Colorado.
Clara is most notable for helping former slaves settle during the Colorado Gold Rush. After only a few years in the territory, she had raised $10,000 and was trying to locate her family. She used the rest of her money to help resettle former slaves from other parts of the country.
She earned enough money to buy property and even invest in mines. Clara never turned away anyone in need and continued to search for her family throughout her life. Unfortunately, she was too late for some of them. Clara learned her husband and two children had already died, and no one knew the whereabouts of her son.
Luckily, before her death Clara was reunited with her daughter Eliza (or just Liza, sourced differ) forty-seven years after being separated. Clara also found a granddaughter named Cindy. She passed away in her sleep three years later.
Badges Earned:
Find a Grave Marked
Located In My Personal Library:
America's Women: 400 Years of Dolls, Drudges, Helpmates, and Heroines by Gail Collins
Wild West Women by Erin Turner
Sources:
https://www.cogreatwomen.org/project/clara-brown/
https://coloradoencyclopedia.org/article/clara-brown
https://www.historycolorado.org/sites/default/files/media/documents/2017/aunt_clara_brown.pdf