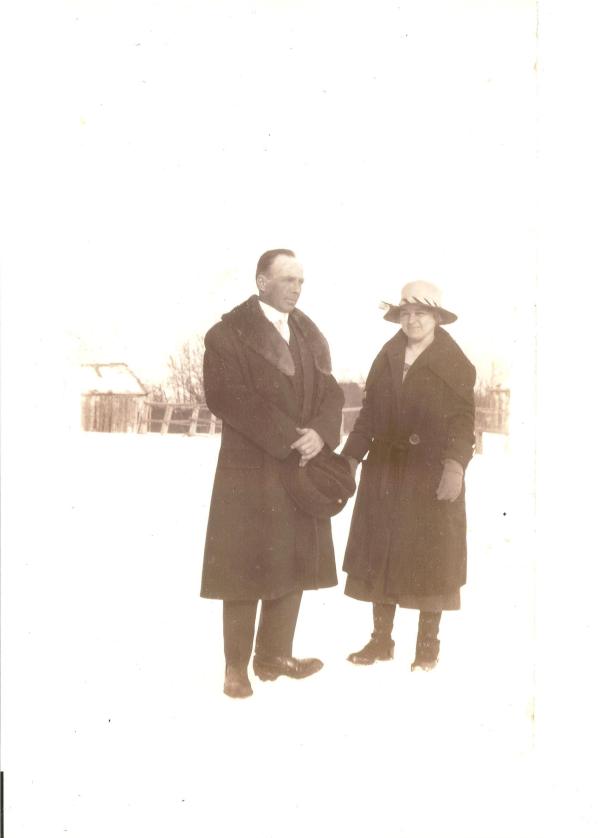 948: Etta Eugenie Schureman Jones
Teacher Turned Prisoner of War
Born: September 1879, New Jersey*, United States of America
Died: December 1965, Bradenton, Florida, United States of America
Etta taught at Alaskan schools for Native children and was a trained nurse. She married her husband when she was forty-two years old, and they never had children of their own.
During World War II, Etta was taken captive by the Japanese and became a Prisoner Of War.
This came about because Etta and her husband were teaching at the remote island of Attu in Alaska when the Pearl Harbor attack happened. At the time, only forty people lived on the island at all times, and mail could be delivered months apart.
The island (which had her students on it as well) were supposed to be evacuated by the United States Navy but the Japanese got their first. The Japanese killed Etta's husband and took her to an internment camp where she spent months alone, before other Australian nurses who were captured in Papua New Guinea arrived to be housed with her. The three dozen Alaskan Natives were taken to Japan possibly with the hopes of assimilating them into Japanese culture. Instead, most would die from malnutrition and disease.
Etta's husband, Charles Foster Jones, has been identified as the only United States civilian to be killed by the Japanese Army in North America during World War II. At first, Etta was told her husband had killed himself. Then, when the Japanese forced her to view his body, the soldiers decapitated him in front of her.
Etta survived and was repatriated to the United States at the end of the war. She never spoke of her three years in captivity; and she never returned to Alaska. Though she spoke of her time in the icy north often, she never spoke of her time as a prisoner of war.
After she died, Etta's great-niece wrote a biography about her entitled "Last Letters From Attu."
*Most sources state Etta was from New Jersey, however her biography on Find a Grave says Connecticut. Considering Find a Grave does not require sources, and in her case her profile has no burial information either, I have decided to trust the other sources and list her birth location as New Jersey.
Badges Earned:
Find a Grave Marked
Located In My Personal Library:
Last Letters From Attu: The True Story of Etta Jones, Alaska Pioneer and Japanese POW by Mary Breu
Wild West Women by Erin Turner
Sources:
https://www.adn.com/our-alaska/article/lone-civilian-one-alaska-war-heros-unique-place-history/2014/05/24/
https://chalkboardchampions.org/alaskan-teacher-etta-schureman-jones-wwii-prisoner-of-war/