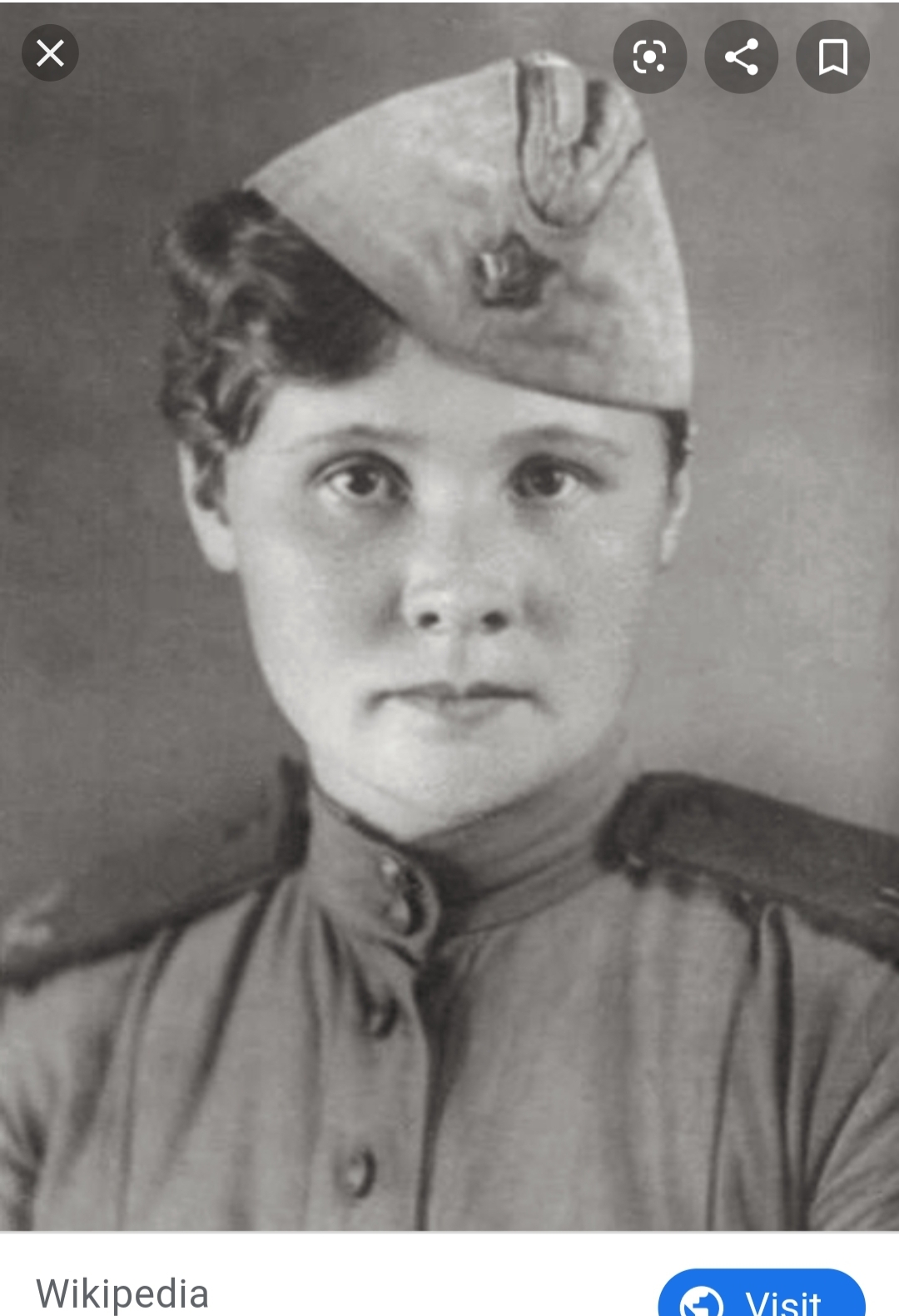 942: Lance Corporal Tatyana Baramzina
Soviet Sniper During World War II
Born: 12 December 1919, Glazov, Udmurtia Republic, Russia
Died: 5 July 1944, Present-day Belarus
Also Spelled: Tatiana or even Tanya
Tatyana had thirty-six confirmed kills before her capture and eventual execution.
Before the war she was a Kindergarten teacher for two years. She trained simultaneously as a nurse and sharpshooter for the war effort.
Tatyana was taken captive by the Germans and tortured for information, but she refused to speak. After her eyes had been gouged out, she was shot point blank by an anti-tank artillery rifle. Tatyana's body was further mutilated until, according to Wikipedia anyway, only pieces of her hair and uniform could be used to identify her body before she was buried in a mass grave.
Tatyana was posthumously awarded the Gold Star and Hero of the Soviet Union Status. Several streets and other buildings have been named after Tatyana, including a female sniper training school.
Unfortunately, there isn't a lot of information about Tatyana readily available on the internet, and what is out there has been mainly posted on Wiki articles that can be edited by anyone with access to the internet.
Badges Earned:
Find a Grave Marked
Sources:
https://www.tracesofwar.com/persons/44133/Baramzina-Tatyana-Nikolayevna.htm
https://military.wikia.org/wiki/Tanya_Baramzina
https://en.wikipedia.org/wiki/Tatyana_Baramzina
https://www.findagrave.com/memorial/194382729/tatyana-baramzina