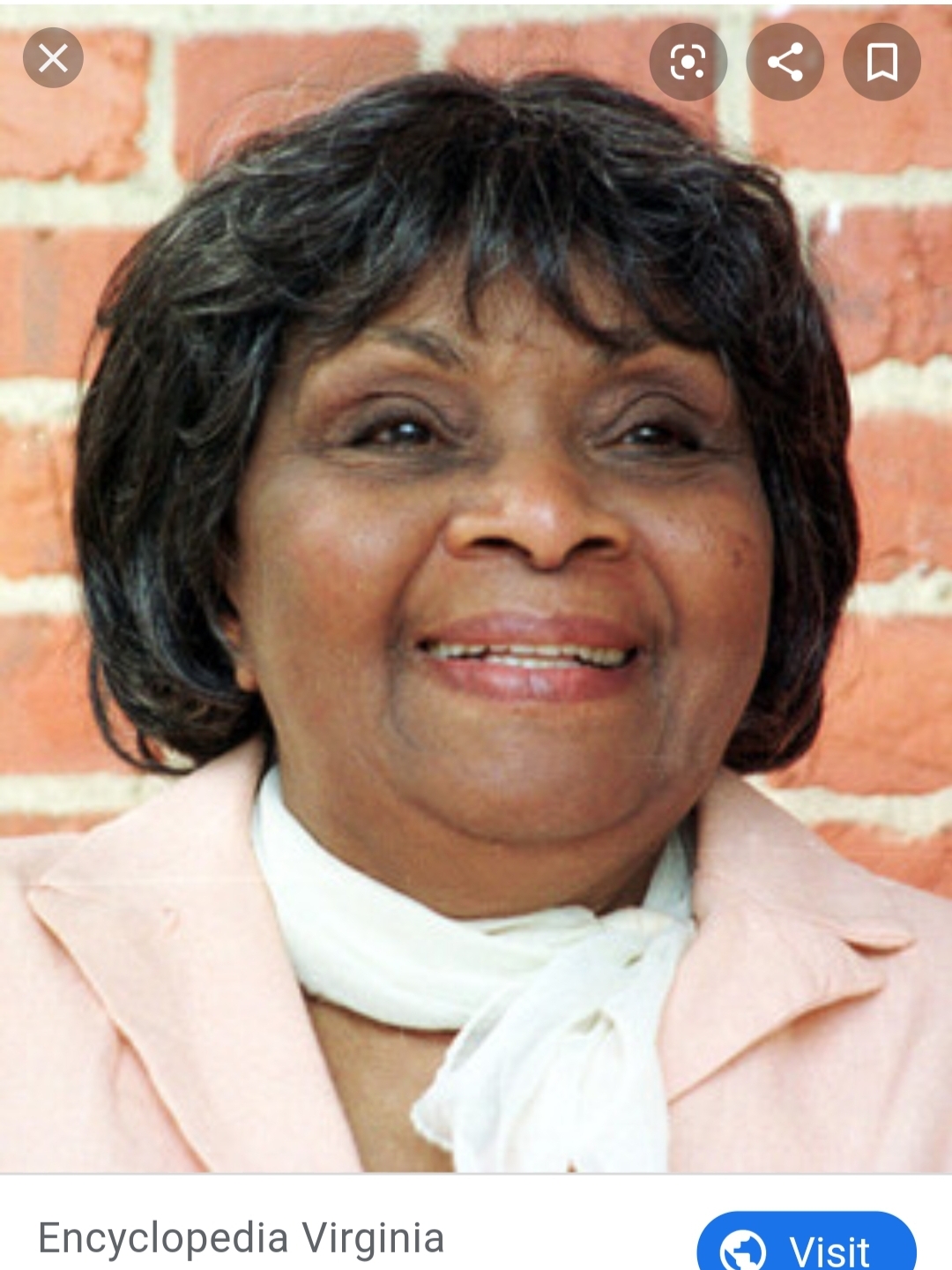 941: Irene Morgan Kirkaldy
Now That's How You Make Your Mark 
Born: 9 April 1917, Baltimore, Maryland, United States of America
Died: 10 August 2007, Hayes, Virginia, United States of America
Eleven years before Rosa Parks refused to leave her seat on a public bus, Irene was forcibly removed from a Greyhound going from Gloucester, Virginia to Baltimore, Maryland.
Irene was one of nine children and was raised a Seventh Day Adventist. During the Great Depression, she dropped out of high school in order to get a job to help support her family. Irene eventually got a job working on a production line for B-26 planes during World War II. She married and quickly had two children.
On 16 July 1944, Irene refused to leave the bus she had boarded because she had recently suffered a miscarriage and was not feeling well. She was sitting in the colored section of the bus, but the driver demanded she give up her seat for a white couple anyway. Irene refused to move, so the driver drove the entire bus straight to a police station. An officer boarded the bus and handed Irene an arrest warrant.
In response, Irene kicked the cop in the groin and tore up her arrest warrant right in front of him. Irene was subsequently arrested. She plead guilty to resisting arrest but refused to plead guilty to violating Virginia's segregation laws. Irene initially lost but refused to give up the fight.
Her case went before the Supreme Court in Irene Morgan v Commonwealth of Virginia where the Supreme Court ruled that Irene's arrest did indeed violate interstate commerce laws (which had been her defense since her initial arrest). Their ruling read in part, "It seems clear to us that seating arrangements for the different races in interstate motor travel require a single, uniform rule to promote and protect national travel. Consequently, we hold the Virginia statute in controversy invalid."
Irene's lawyer before the Supreme Court was Thurgood Marshall (technically he was co-counsel, but still!).
The landmark ruling was a serious blow to Jim Crow laws in the South, and unsurprisingly most southern states refused to enforce the new ruling. This lead to the creation of the Freedom Rides, of which Irene was said to have inspired.
Beginning in 1947 (and continuing through 1961), African American activists rode buses and trains all across the southern states to protest the segregation laws. The rides were fraught with danger, and several of the buses were even lit aflame and firebombed in an attempt to stop the riders.
As they rode, the activists would often sing the following verse, "You Don't Have to Ride Jim Crow/Get on the bus, sit anyplace, 'Cause Irene Morgan won her case."
The following year, in 1949, Irene's husband died when she was only thirty-two and had two young children. Soon after she remarried and ran several small businesses alongside her new husband in Queens, New York. In 1981, Irene won a scholarship contest over the radio. Four years later, at the age of sixty-eight, Irene graduated with a bachelor's degree in communications. Five years later, at the age of seventy-two, Irene graduated with a master's degree in urban studies. She proved it doesn't matter how old you are, you're never too old to go back to school.
Irene was later awarded the Presidential Citizens Medal, the second-highest civilian honor awarded in the United States.
Eight years after Irene had her day in the highest court of the land, the Supreme Court also ruled in Brown V Board of Education, which outlawed segregation in public schools. Only a few years after that, Rosa Parks would set off the Maryland Bus Boycotts, and by the turn of the 1970's segregation was nothing more than a memory.
Badges Earned:
Find a Grave Marked
Sources:
https://msa.maryland.gov/msa/educ/exhibits/womenshall/html/kirkaldy.html
https://www.blackpast.org/african-american-history/irene-morgan-kirkaldy-1917-2007/
https://www.zinnedproject.org/news/tdih/irene-morgan-refuses/
https://www.findagrave.com/memorial/192951723/irene-morgan-kirkaldy