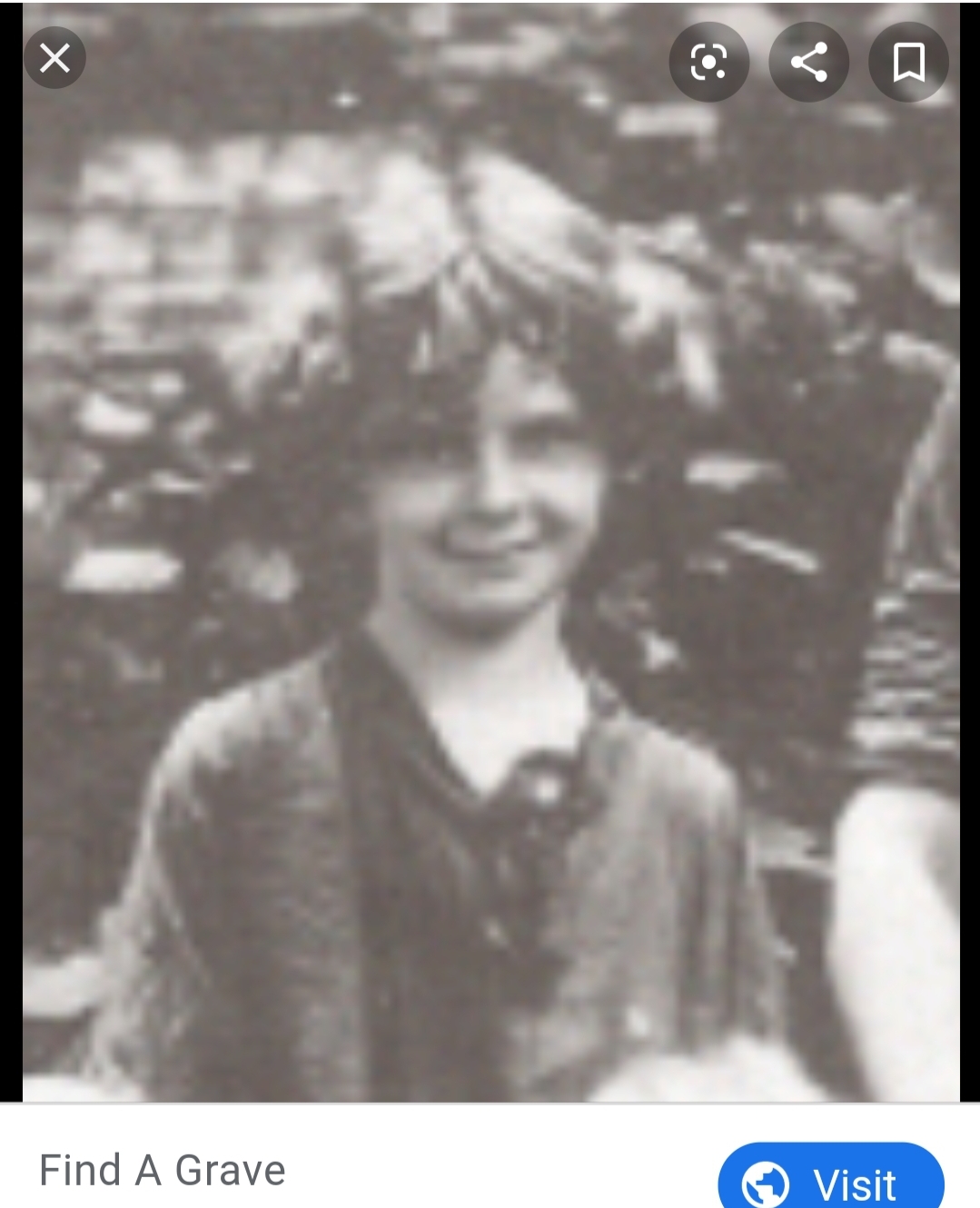 "The kids were shipped like cattle on train cars, with up to 300 on each trip.  The adult agents who accompanied the children dressed them up and groomed them like livestock for a show.  They taught them poems and songs to present to their prospective owners."
937: Alice Bullis Ayler
One of the Last Three Children to Ride an Orphan Train
Born: 29 June 1919, Cherry Valley, New York, United States of America
Died: 2 June 2005, Oklahoma City, Oklahoma, United States of America
Alice boarded the train when she was ten or eleven years old. She had been orphaned at the age of nine, and before that had been living in a tent with her mother and siblings in a forest in upstate New York. After a year in an orphan asylum, she was later put on a train and sent to Kansas.
Alice later wrote of how grateful she was for the train ride, but at the time she was anything but.
The orphan trains ran from 1854 (some sources claim 1850) to 1929, transporting orphans from the East Coast out West to help work the farms that were cropping up everywhere and to help boost the sporadic populations of midwestern states. Its believed between 150,000 to 250,000 children in all rode the trains, and that they have over two million descendants today.
For context, the number of orphan asylums (where orphans were sent seeing as foster care hadn't been invented in the states yet) in New York grew from two in 1825 to sixty asylums in 1866. It was also estimated that between 30,000 and 50,000 children were homeless in New York City on average every year between the 1850's and the 1920's. These kids were literally eating garbage, begging on street corners, and dying in droves. Hopefully these tidbits help to explain why the Orphan Trains began running in the first place. The trains helped get the kids off the streets and also helped the economies of the midwestern states—its just too bad the kids went from being homeless to child labor in some cases.
When Alice was initially taken to Kansas it was just after the Market Crash and at the beginning of the Great Depression. Too old to be adopted, she was shipped around from family to family without being paid for her work.
Finally, when Alice was seventeen, she started working at JC Penney and living on her own; never looking back. She got married to her high school sweetheart three years later and moved with him to Chicago and later Oklahoma City, where he worked as an optometrist.
Alice and her husband had one biological son and one adopted daughter. Her daughter Ann died at the age of thirty-nine, after suffering years from mental trauma stemming from her being given up for adoption. Alice and her husband brought Ann home when she was ten days old, but just because she didn't remember her birth mother didn't mean her mental anguish was lessened in any way.
With Alice watching her daughter suffering, she began looking into the field of psychology, and earned her bachelor's degree in 1973. In 1977, she received a master's degree in education. Alice spent a few years working as a psychologist and psychometrist for the school system in Oklahoma City.
Alice also became involved with the Orphan Train Heritage Society in later life, traveling around to spread awareness of the trains and the impact it had on their friends and family.
Badges Earned:
Find a Grave Marked
Sources:
https://orphantraindepot.org/history/orphan-train-rider-stories/alice-bullis-ayler/
https://obits.oklahoman.com/obituaries/oklahoman/obituary.aspx?n=alice-blanche-bullis-ayler&pid=14142837
http://www.hastingstribune.com/speaker-brings-orphan-train-to-life-as-part-of-library-celebration/article_8005e112-1896-11ea-ad96-27c48bc6cd87.html