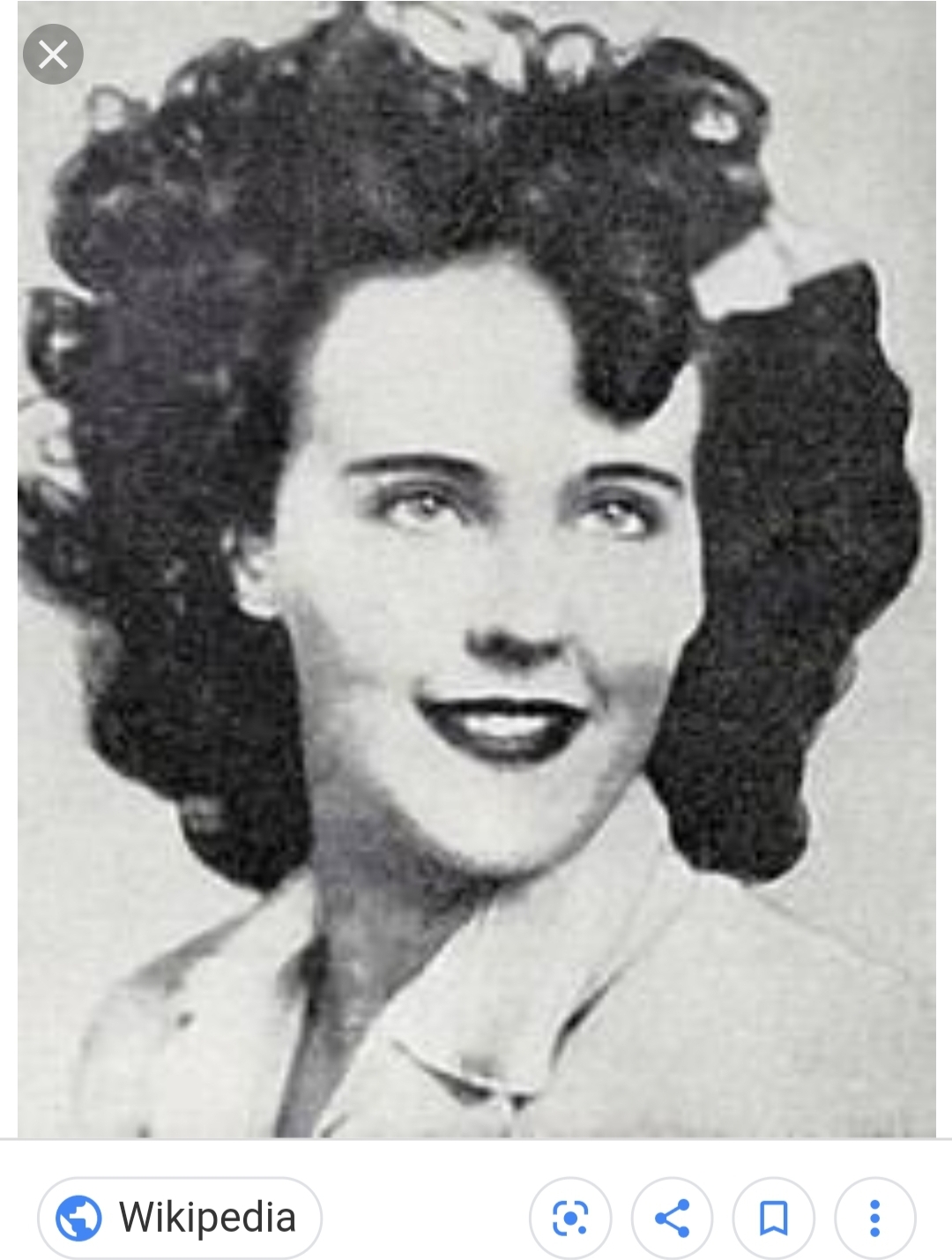 93) Elizabeth Short
Aspiring Actress who Became Known After Her Infamous Death as the Black Dahlia
Born: 29 July 1924, Boston, Massachusetts, United States of America
Died: 15 January 1947, Los Angeles, California, United States of America
As a child her father abandoned his wife and five daughters at the outset of the depression and Elizabeth's mother staged a fake suicide to make everyone think he'd died instead.
Elizabeth would receive a letter from her father several years later—by then living in California and wanting to see her—but Elizabeth refused. However, she changed her mind in 1943 after deciding she wanted to be a movie star.
Elizabeth moved in with her father in Vallejo, California that year. After a few months though her father kicked her out over disagreements on her life and left her on her own. She became a cashier at Camp Cooke but after the guys figured out, she wasn't an "easy" girl she was left even more alone than before and moved again to live with a friend in Santa Barbara.
Elizabeth was arrested later that year after some friends got a little too rowdy at a restaurant but since Elizabeth was underage the police took her picture and fingerprinted her then sent her on a bus back home to Massachusetts.
Soon after she turned right around and headed back to California—this time for Hollywood.
Elizabeth soon met a man and got engaged but their wedding plans were delayed when he was shipped out to Europe (he was in the military). She moved to Miami next and fell in love with another pilot who promised to marry her after returning from India. He was killed in action while serving overseas.
In December of 1946, she headed to San Diego by taking a bus from Los Angeles. According to a friend who had seen her the night before she was nervous about something.
Elizabeth spent a month or so spinning in and around Hollywood spending time on sofas and dating some guys.
Her body was found six days after she'd been reported missing from a hotel lobby.
It was just as bad as you've no doubt heard. She was severed completely in half and posed grotesquely; her mouth had been slit open into an eerie smile and she was covered in cuts and scratches. Elizabeth had also been sexually assaulted.
From the marks on her wrists and ankles investigators guessed she'd been tied down and tortured for several days. She was identified by her fingerprints from her arrest four years earlier. The official cause of death was hemorrhage and shock.
Her case has never been solved despite over a hundred suspects being investigated and some believe the LAPD knows who did it and are simply holding onto the information.
Badges Earned:
Find a Grave Marked
Located In My Personal Library:
The Encyclopedia of Unsolved Crimes by Michael Newton
Sources:
http://blackdahlia.web.unc.edu/the-life-of-elizabeth-short/
https://www.findagrave.com/memorial/4490/elizabeth-short