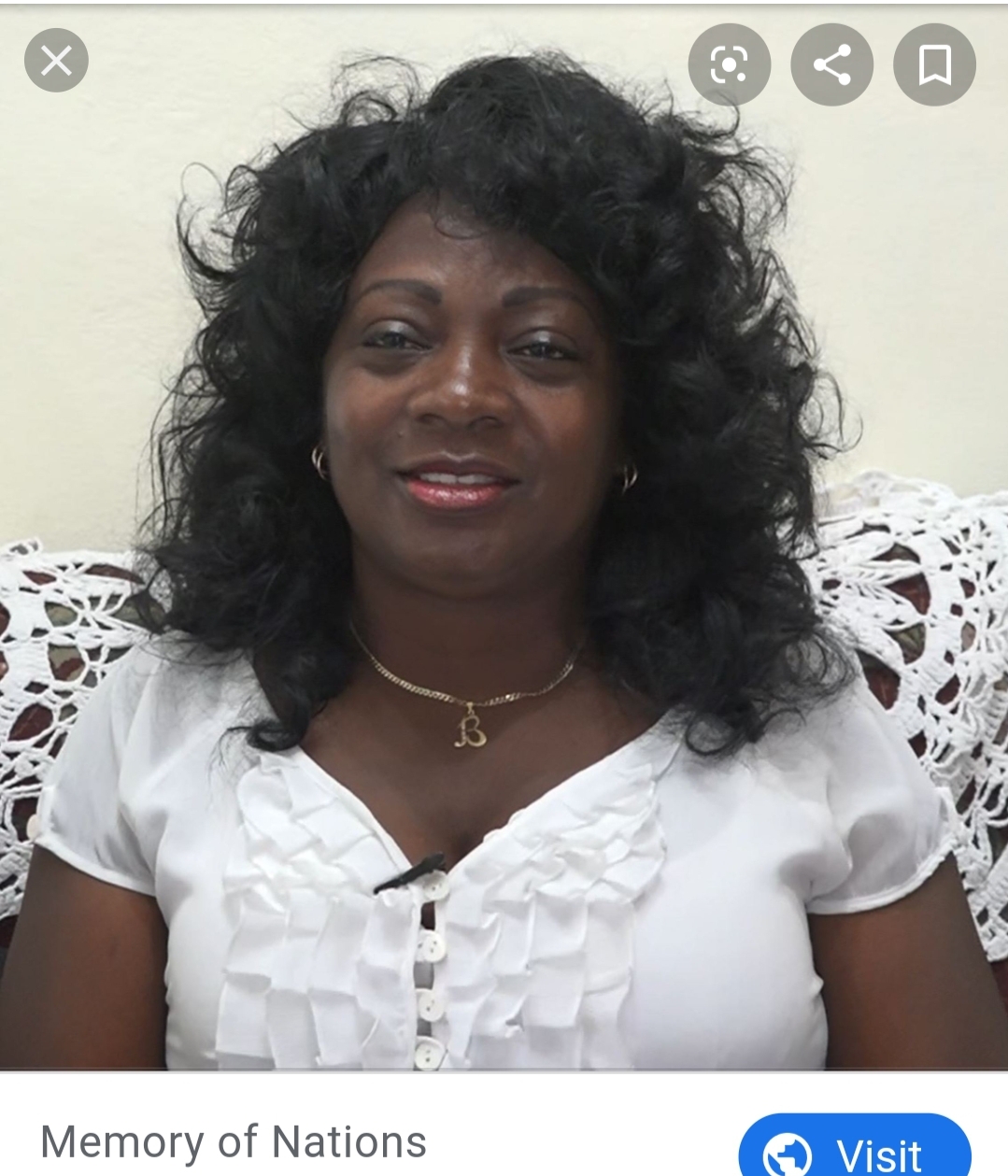 "We will continue to fight for our rights because we recognize it is our duty to free ourselves, but we can't do it alone."
929: Berta Soler
Leader of the Ladies in White (Damas de Blanco Laura Pollan)
Born: 31 July 1963, Matanzas, Cuba
Full Name: Berta de los Angeles Soler Fernandez
The Ladies in White protest for the return of their unjustly jailed relatives (specifically political prisoners) in Cuba. Laura Pollan cofounded the organization with Berta and led it until she died in 2013. Berta was been in charge of the group ever since.
The organization was founded in 2003.
The women protest by wearing white to church every Sunday and walking silently through the streets of Havana. They were awarded a prize in 2005 by the European Parliament but were barred by their government from leaving the country and could not collect the prize until 2013.
For twenty-five years, Berta worked as a hospital technician until she was forced to resign in 2012 after repeated harassment from the Cuban state security police. She is married and has two sons. Berta's husband was banned from living with his family in Havana for ten years, until Berta's efforts saw the decision overturned and he was allowed to return home.
In December of 2016, Berta and three other women were detained by the Cuban government. Berta was released that same day, but according to Front Line Defenders, the other three women remain in detention (as of 2020--unless they haven't updated their website, I honestly can't tell). One of those women is being held "incommunicado" meaning her family members have no idea where she is being detained or what conditions she is in.
The President of the United States, Donald Trump, addressed Berta by name when he announced he was reversing the policy of previous US President Obama towards trade deals and other negotiations with the Cuban regime. President Trump stated: "I want to welcome two people who are not here: Jose Daniel Ferrer and Berta Soler [who] were both prevented from leaving Cuba for this event.  So, we acknowledge them.  They're great friends — great help.  And although they could not be with us, we are with them 100 percent."
After Trump's speech, Berta and the Ladies in White responded positively towards the president. They praised his actions in condemning the Castro regime while pointing out Obama's policy did nothing to acknowledge the rampant human rights abuses happening in Cuba. In 2016 alone, it is believed there were over 10,000 political arrests and beatings of dissidents in the island nation.
The following is an excerpt from "Cuba Money Project," the article of which I have linked below.
[The United States} Re-establishing diplomatic ties with Cuba in December 2014 "was like a green light that Obama gave the Cuban regime to act freely, but against the people and not on behalf of the people," dissident leader Berta Soler said.
She urges the Trump administration to "suffocate" the socialist government "because as long as it has oxygen," it will repress the Cuban people.
"You have to have a firm hand with the Cuban regime," said Soler.
For full disclosure; I hope one day Berta's dreams come true and the Cuban people are finally given back control of their own lives and government.
Sources:
https://www.frontlinedefenders.org/en/case/case-history-berta-soler
https://www.blackpast.org/global-african-history/soler-berta-1963/
https://www.dailysignal.com/2017/06/18/how-dissidents-are-responding-to-trumps-change-in-cuba-policy/
https://www.whitehouse.gov/briefings-statements/remarks-president-trump-policy-united-states-towards-cuba/