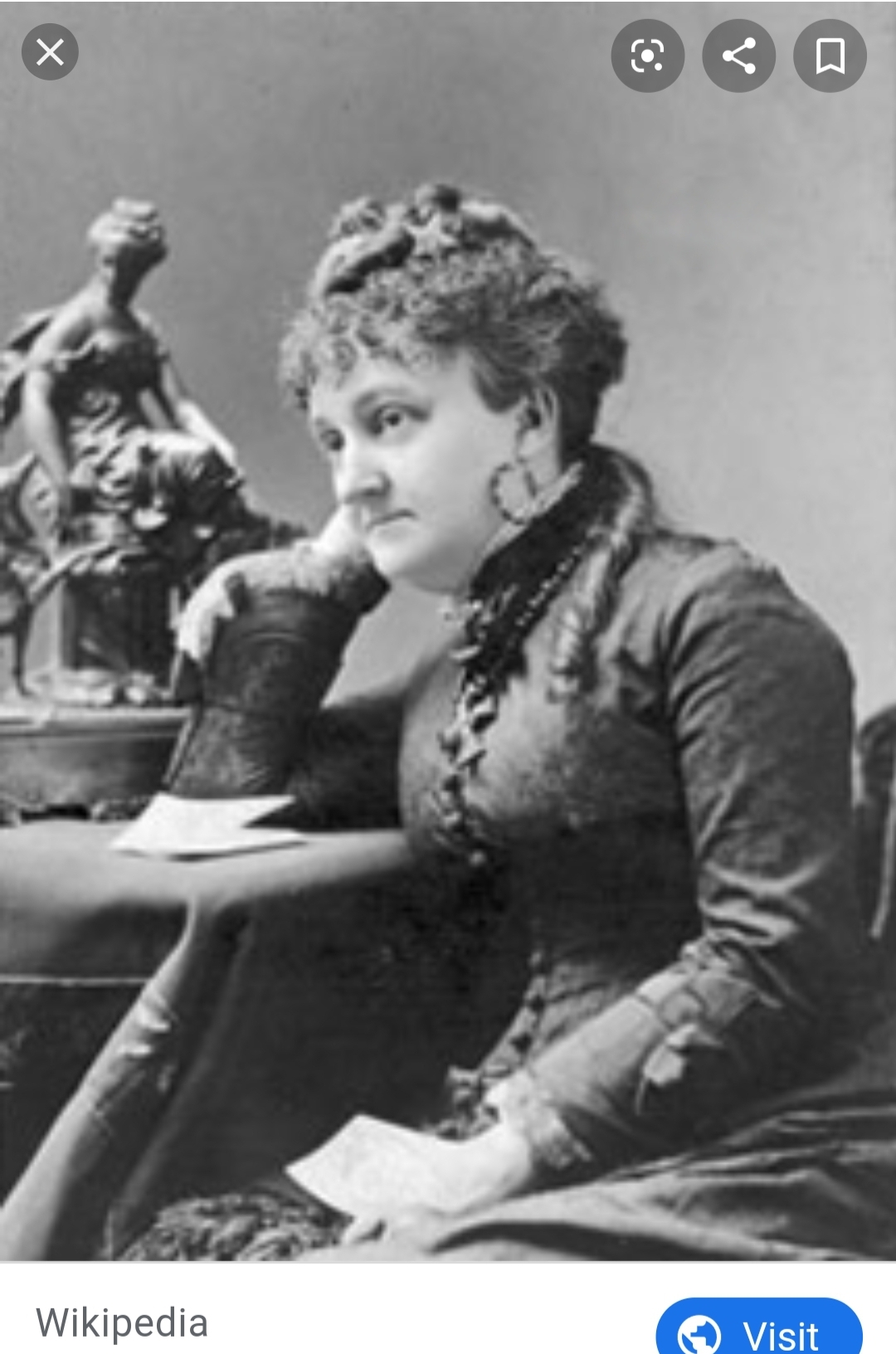 925: Myra Bradwell
The First Licensed Female Attorney in Illinois
Born: 12 February 1831, Manchester, Vermont, United States of America
Died: 14 February 1894, Chicago, Illinois, United States of America
Myra was denied by Illinois and later federal courts in her attempts to pass the bar; possibly because she was a married woman. At the time, married women had to receive their husband's consent before entering into any legal contracts. This meant she would not be able to facilitate a proper/attorney client privilege, or other things needed between an attorney and their client.
Before she married, Myra worked as a schoolteacher. After her wedding, she and her husband opened their own private school in Memphis, Tennessee. In 1855, after moving back to Chicago, Myra's husband was admitted to the Illinois State Bar; meaning he had a license and was able to practice law in the state of Illinois.
In 1869, Myra passed the examination and applied for admittance to the Illinois State Bar herself. Her application was refused on the grounds Myra was a married woman. Not one to be shut out, Myra continued to fight for her case, eventually leading to it being presented before the United States Supreme Court. In 1873, the court ruled against her. Myra would not be admitted to the bar.
Luckily in 1872, the state of Illinois had opened all professions to women. So, while Myra did not renew her application to the bar, she was made an honorary member instead. In 1890, the Illinois State Bar, on its own, decided to admit her to the bar as a full member. In March of 1892, Myra was also admitted to practice before the United States Supreme Court. Unfortunately she passed away from cancer only two years after the decision was handed down.
Myra published the most important legal newspaper in the Western United States for its time (the Chicago Legal News). This was the first legal publication in the United States to be edited by a woman. Myra also helped to organize Chicago's first women's suffrage convention and worked with her husband and other leaders to create the American Woman Suffrage Association of Cleveland, Ohio.
Myra also helped get a law signed protecting widows and married women's rights to retain their own earnings in 1869. This was done with the help of other notable suffrage advocates like Elizabeth Cady Stanton.
In 1876, Myra was chosen to as one of the representatives for the state of Illinois at the Centennial Exposition. While there, Myra was instrumental in securing Chicago as the location of the 1893 World's Columbian Exposition.
Myra is also known for advocating for the release of the former First Lady, Mary Todd Lincoln from an insane asylum. Myra and her husband were Mary's chief legal advisors at the time, and they were ultimately successful in securing her release.
In 1994, Myra was posthumously inducted into the National Women's Hall of Fame.
Badges Earned:
Find a Grave Marked
Located In My Personal Library:
The Book of Awesome Women: Boundary Breakers, Freedom Fighters, Sheroes, and Female Firsts by Becca Anderson
Affairs of State by Robert P Watson
America's Women: 400 Years of Dolls, Drudges, Helpmates, and Heroines by Gail Collins
Sources:
https://www.britannica.com/biography/Myra-Bradwell
https://www.womenofthehall.org/inductee/myra-bradwell/
https://www.americanbar.org/groups/litigation/committees/minority-trial-lawyer/practice/2017/myra-bradwell-first-woman-admitted-to-illinois-bar/
https://www.americanheritage.com/madness-mary-lincoln-0
https://www.findagrave.com/memorial/92728825/myra-willey-bradwell