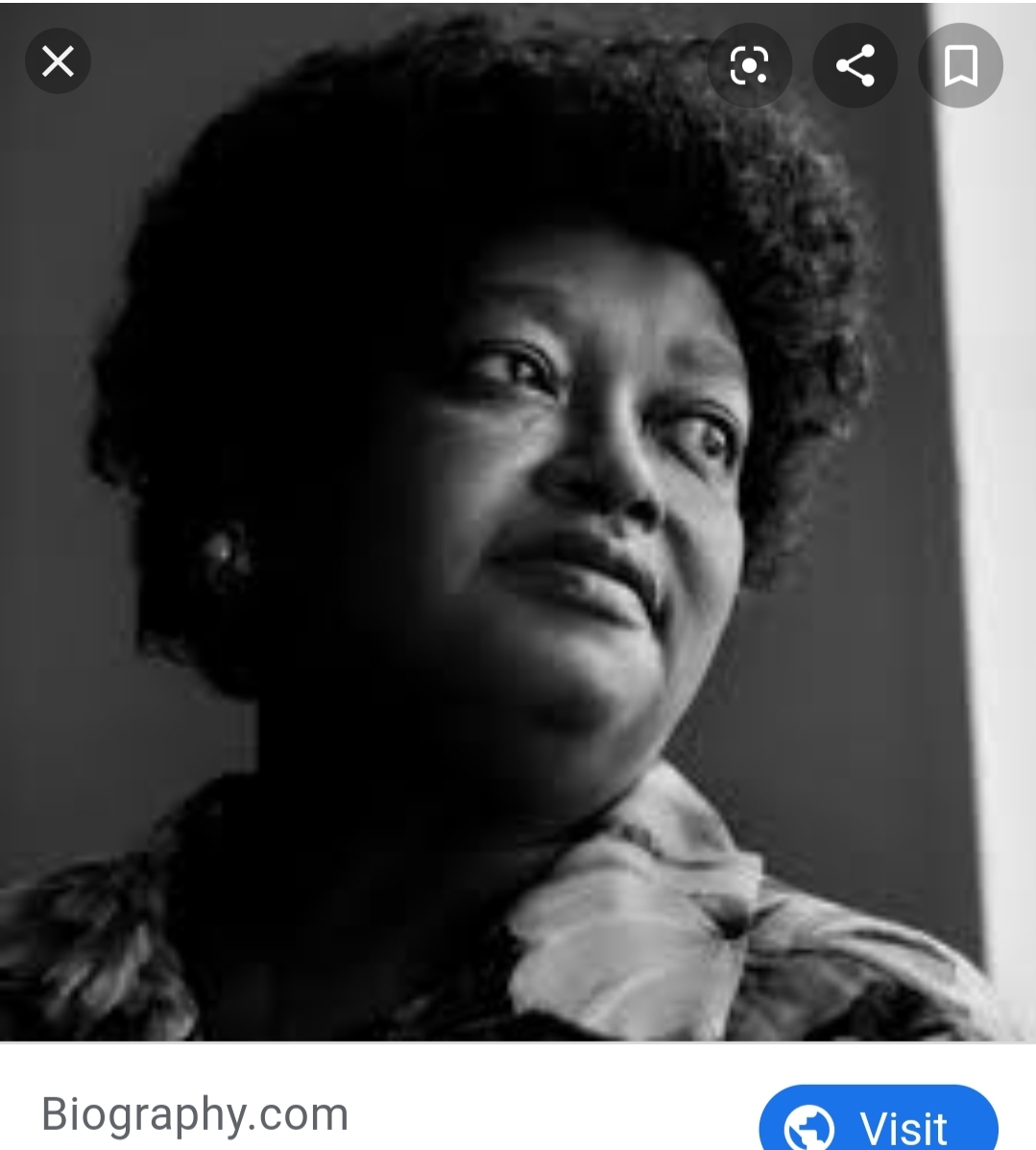 "My head was just too full of black history, you know, the oppression that we went through."
919: Claudette Colvin
Refused to Give Up Her Bus Seat Nine Months Before Rosa Parks
Born: 5 September 1939, Montgomery, Alabama, United States of America
Claudette's act of bravery occurred on the Montgomery bus lines too no less! Oh, and she was only fifteen years old at the time.
The bus driver asked Claudette and three of her friends to all stand up and move to the back so one white passenger could sit on the bench.
The three friends got up and moved but Claudette remained sitting by the window. She stated she had paid her fare and it was her Constitutional right to be able to sit where she was. By law the white passenger wasn't allowed to sit beside Claudette because white and black people weren't allowed to share seats. Yes, I acknowledge just how stupid that sounds, but that was the unfortunate law of the time.
The driver decided to continue on the route until he found some policemen who handcuffed Claudette and forcibly removed her from the bus.
Claudette had to wait in an adult jail cell for three hours before her mom and pastor could bail her out. She was later given probation after being found guilty of violating the city's segregation laws and assault. Evidently she'd scratched the police officers as they dragged her off the bus.
Claudette later claimed her bravery in the moment stemmed from the fact she had been learning about African American figures in school who had also defied convention and laws to do great things (figures like Harriet Tubman and Sojourner Truth for example). Claudette's story is one I personally love because she entered history by studying history—exactly what my personal goal and hope for the world is! Until you know where you came from, you cannot possibly be educated to know why you stand for what you do. Claudette used her knowledge to take a stand, and it worked.
Later on, she become one of four plaintiffs in Browder v Gayle, which ended segregation on buses in Montgomery and Alabama at large.
When asked why the general public (and the NAACP that is) latched onto Rosa's story and not her own, Claudette said she believed it was because Rosa was an adult and she had the right look. Claudette embellished with, "Her skin texture was the kind that people associate with the middle class. She fit that profile." Claudette was from the poorest section of Montgomery. Her father mowed lawns and her mother was a maid. Though they went to church, they weren't the ideal candidates for launching a nationwide protest.
Another reason Claudette was forgotten about and even shunned by parts of her community is because soon after her arrest, she became pregnant. One source states the father was an older married man no less. This meant Claudette was far from the ideal candidate to get the court of public opinion on her side, sadly. So instead she faded from view for the next fifty years. Her story was only really rediscovered in the late 2000's, when a biography was published about her in 2009.
In later life, Claudette moved to New York and became a nurse. She had two sons, Raymond and Randy. Sadly, Raymond died when he was only thirty-seven after struggling with various addictions. Randy got married and had a family of his own; allowing Claudette to become a grandmother. And although her story was forgotten at the time, Claudette continued to fight for racial equality and justice. She continues that fight today.
In December of 2021, an Alabama judge honored Claudette's request to have her juvenile arrest record expunged. Claudette is no longer labeled a "Juvenile Delinquent", and considering she was never arrested or charged with any other crimes, she now has a completely free and clean record in that department.
Badges Earned:
Located In My Personal Library:
Time Magazine's 100 Women of the Year (Claudette appears in the 1955 article, "The Bus Riders")
Sources:
https://www.npr.org/2009/03/15/101719889/before-rosa-parks-there-was-claudette-colvin
https://www.biography.com/activist/claudette-colvin
https://www.npr.org/2021/12/16/1064890661/claudette-colvin-rosa-parks-arrest-record-expunged