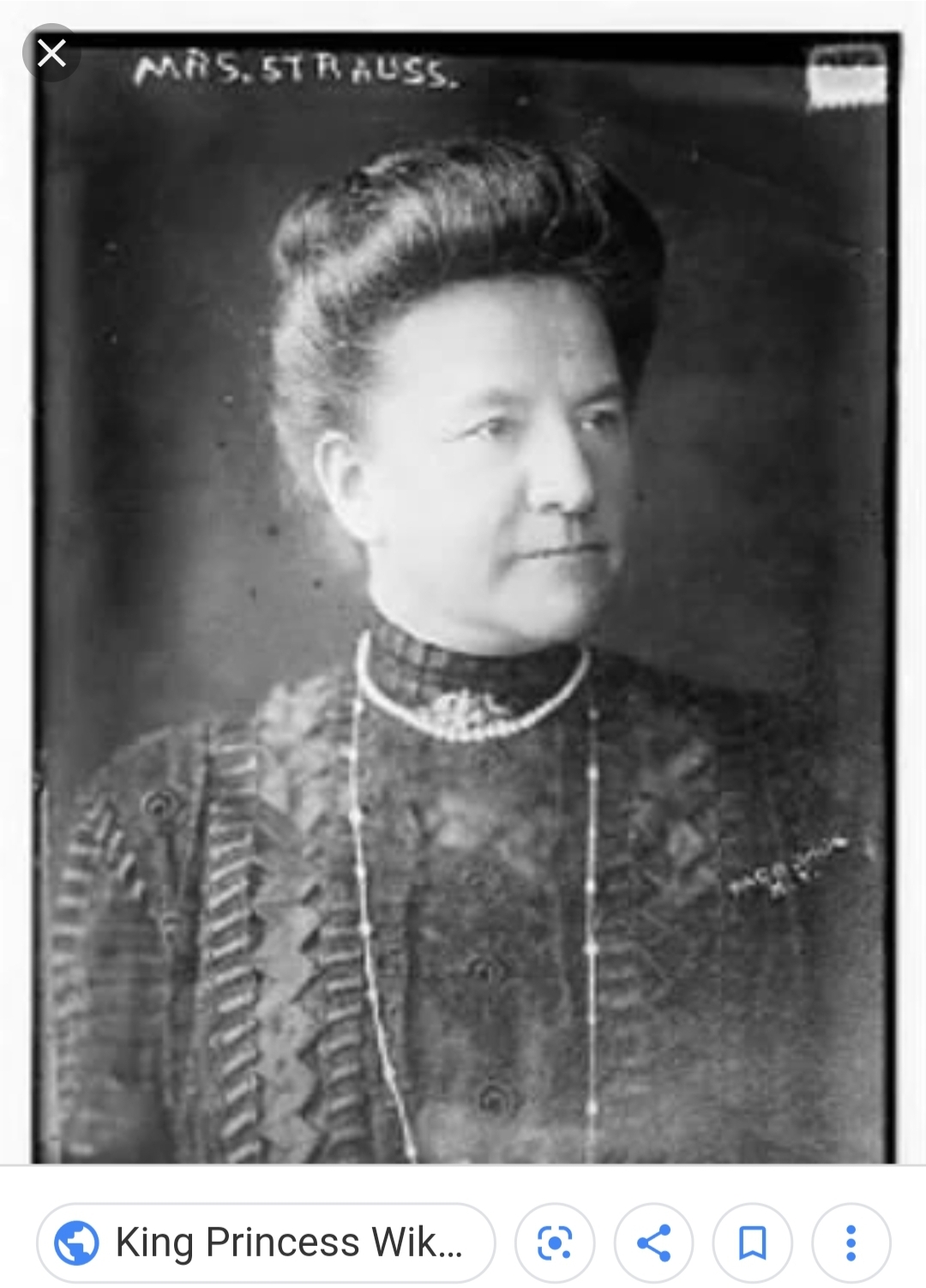 "If you had a husband like mine you would do more than [darn his socks] for him."
91) Ida Straus
She and Her Husband were New York Socialites who Boarded RMS Titanic at Southampton and Never Reached New York
Born: 6 February 1849, Worms, German Confederation (Present-day Worms, Germany)
Died: 15 April 1912, The Atlantic Ocean
Full Name: Rosalie Ida Straus
Although given a place on lifeboat number eight Ida refused to get on and stayed behind with her husband.
His body was recovered but hers was not.
Her husband Isidor was co-owner of Macy's Department Store.
Ida was one of only four women from First Class to perish in the sinking.
She and her husband had seven children together and her last known words were recorded by people in the lifeboats as something to the effect of, "We have lived together for many years. Where you go, I go."
Her husband served in the House of Representatives and during the War Between the States he worked for Southern businessmen in Europe, helping sell items that managed to pass through the Union blockade.
Ida's story was featured on an episode of Monumental Mysteries entitled "Ames Pyramid, Straus Titanic, Cracking the Zodiac".
Badges Earned:
Find a Grave Marked
Located In My Personal Library:
Gilded Lives, Fatal Voyage: The Titanic's First-Class Passengers and Their World by Hugh Brewster
How It Happened: Titanic, The Epic Story From the People Who Were There by Geoff Tibballs (Mentioned on the Passenger List)
The Jews of the Titanic: A Reflection of the Jewish World on the Epic Disaster by Eli Moskowitz
LIFE Presents Titanic: The Tragedy That Shook the World by Kostya Kennedy
A Titanic Love Story by June Hall McCash
Titanic: True Stories of Her Passengers, Crew, and Legacy by Nicola Pierce
What was the Titanic? by Stephanie Sabol
A Night to Remember by Walter Lord (Mentioned on the Passenger List)
Sources:
https://www.encyclopedia-titanica.org/titanic-victim/ida-straus.html
https://titanic.fandom.com/wiki/Ida_Straus