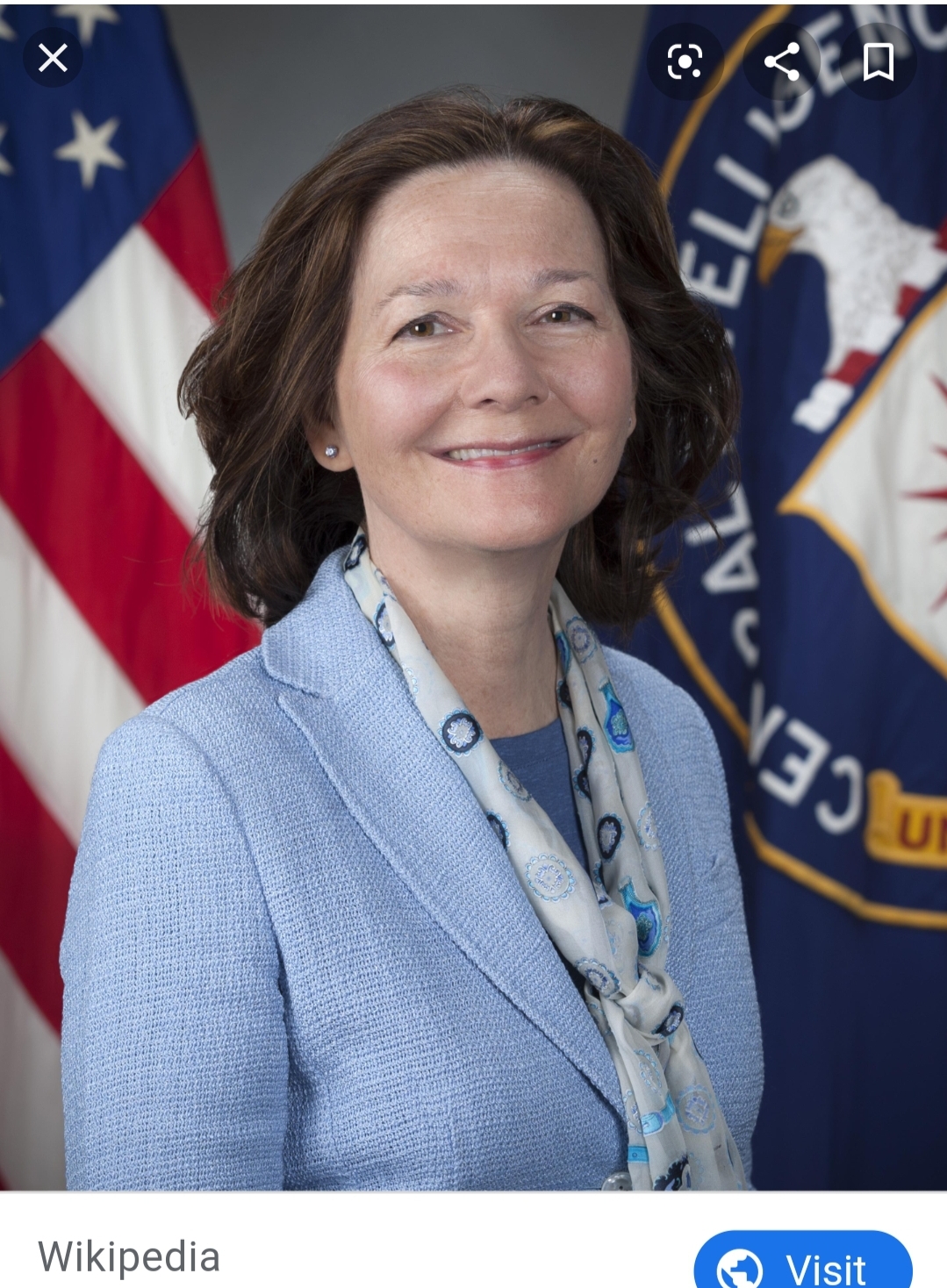 "I wanted to be part of something bigger than just me. I think with my dad's service in the military, I saw that as a natural affinity. I wanted an overseas adventure where I could put my love of foreign languages to use. CIA delivered."
902: Gina Haspel
Former Director of the CIA
Born: 1 October 1956, Ashland, Kentucky, United States of America
Gina was Appointed by the Trump Administration in 2018, but stepped down on 19 January 2021 before the incoming Biden Administration took office.
Gina was the first woman to hold the position on a permanent basis after previously serving as Deputy Director under Mike Pompeo.
Gina was born in Kentucky but grew up on several military bases around the world. Her father served in the Air Force, and Gina was one of five children. As a child she told her father her biggest dream was to attend West Point, and her father had to break Gina's heart by telling her West Point did not admit female students. This ruling would not change until May of 1980, when sixty-two female cadets graduated from the United States' most elite military school.
Gina studied instead at the University of Kentucky, majoring in journalism and studying languages. After college, she began working at Fort Devens in Massachusetts. Gina ran the library and the foreign languages lab. It was from several of the soldiers stationed at Fort Devens that Gina first learned of the Central Intelligence Agency and their mission of being involved in global affairs, something Gina had always wanted to do.
Gina was married for nine years, but had no children.
Gina joined the CIA in 1985. Her first assignment was in Africa, but she quickly also saw the devastating affects of Communism on the Soviet Union's satellite states at the end of the Cold War. Gina later served during the Golf War as well, her affinity for foreign languages coming in handy.
Since joining the operation, Gina has held numerous positions within the organization, including several stances within the National Clandestine Service.
Gina's first day at the Counter Terrorism Center happened to fall on the eleventh of September 2001. She would stay there for three years, often working seven days a week.
As Director, Gina oversaw the CIA's budget, personnel, and managed the operations of the entire agency. A few months after leaving the CIA, she joined a private law firm.
She has received several awards and accommodations for her work.
Like everything relating to the Trump Administration, Gina was deemed "controversial" as a choice for the lead position within the CIA by several left-wing media pundits and analysts. One story that made the rounds of news media was Gina's belief in the practice of waterboarding and torturing interrogatees while working with the George W Bush administration. Regardless of one's personal feelings towards Gina, it cannot be denied she has made great strides towards women's equality by becoming the first female Director of the Central Intelligence Agency and managed to hold the office for just under three years, which is pretty impressive.
Oh, and she had a five-foot-tall poster of Johnny Cash in her office, because why not? (Her official reason is because Johnny represents American individualism).
Badges Earned:
Located In My Personal Library:
Killing the Killers: The Secret War Against Terrorists by Bill O'Reilly and Martin Dugard
Sources:
https://www.whitehouse.gov/people/gina-haspel/
https://www.cia.gov/news-information/featured-story-archive/2018-featured-story-archive/get-to-know-our-deputy-director.html
http://www.allgov.com/news/top-stories/director-of-the-central-intelligence-agency-who-is-gina-haspel-180507?news=860463
https://www.bloomberg.com/news/articles/2021-10-21/ex-cia-director-to-advise-super-wealthy-on-risks-for-law-firm