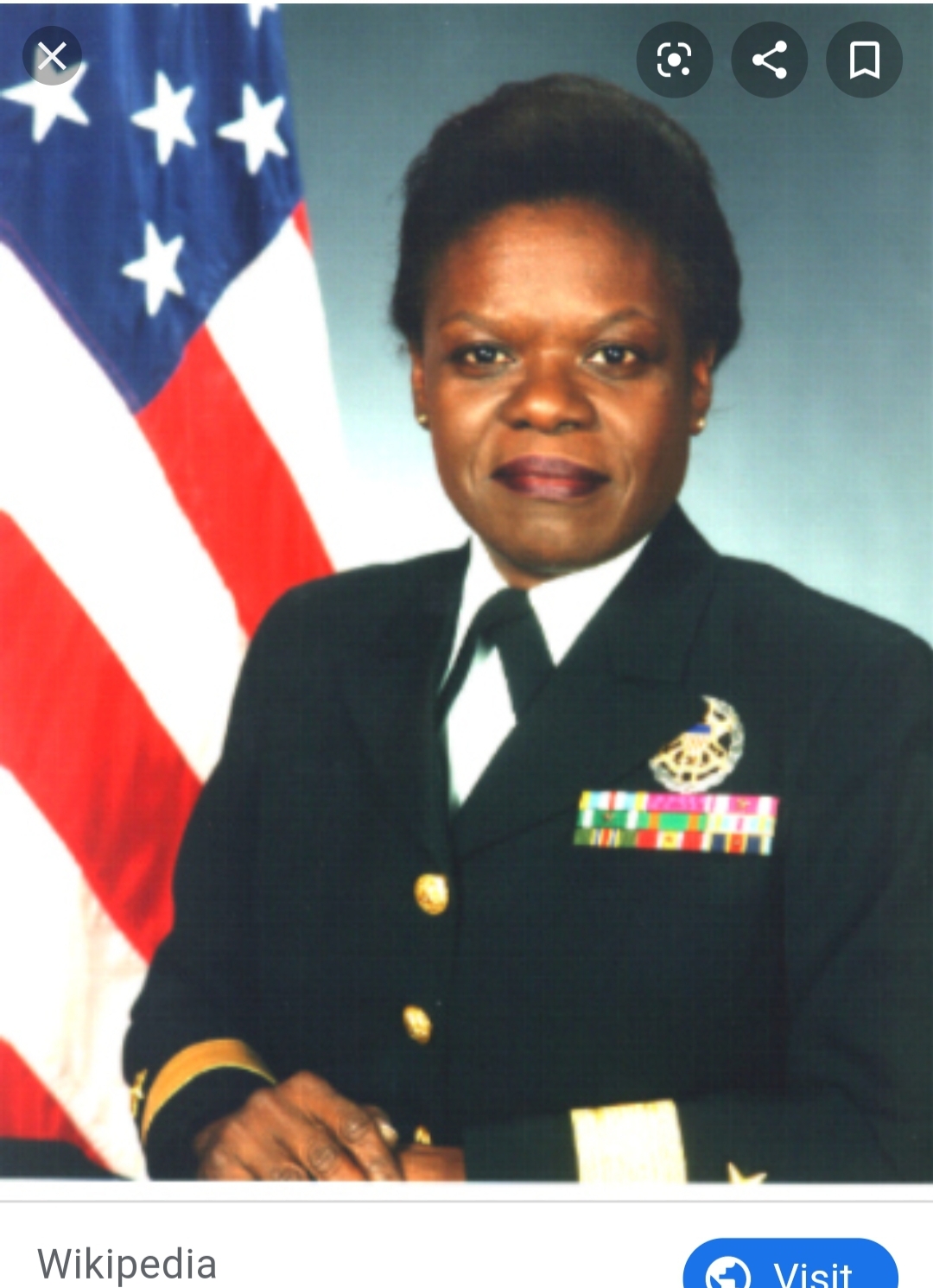 900: Rear Admiral Lillian E Fishburne
The First African American Woman to Hold the Position of Rear Admiral in the United States Navy
Born: 25 March 1949, Patuxent River, Maryland, United States of America
Lillian was appointed to the position by President Bill Clinton in 1998. She was the nineteenth African American rear admiral overall, and as previously stated, the first African American woman.
Lillian's father was active duty in the Navy when she was born, and he was her biggest support for joining the Navy later on. She holds a bachelor's degree in Sociology. She also holds a Master of Arts in management and a Master of Science in telecommunications systems management degree.
Lillian began working with the Navy in 1973 and retired in 2001. She worked in New Jersey, Illinois, Japan, Florida, Washington DC, Hawaii, and more throughout her career.
According to Wounded Warrior Project, Lillian has been awarded the following: two Navy Commendation Medals, a Navy Achievement Medal, a Meritorious Service Medal, and a Defense Superior Service Medal.
Lillian is married and has one daughter.
Sources:
https://www.military.com/navy/rear-adm-lillian-fishburne.html
https://newsroom.woundedwarriorproject.org/Rear-Adm-Lillian-Fishburne-Continued-a-Naval-Family-Legacy-to-Become-Services-First-Black-Female-Flag-Officer
https://www.montgomerycountymd.gov/cfw/Resources/Files/biofishburne.pdf