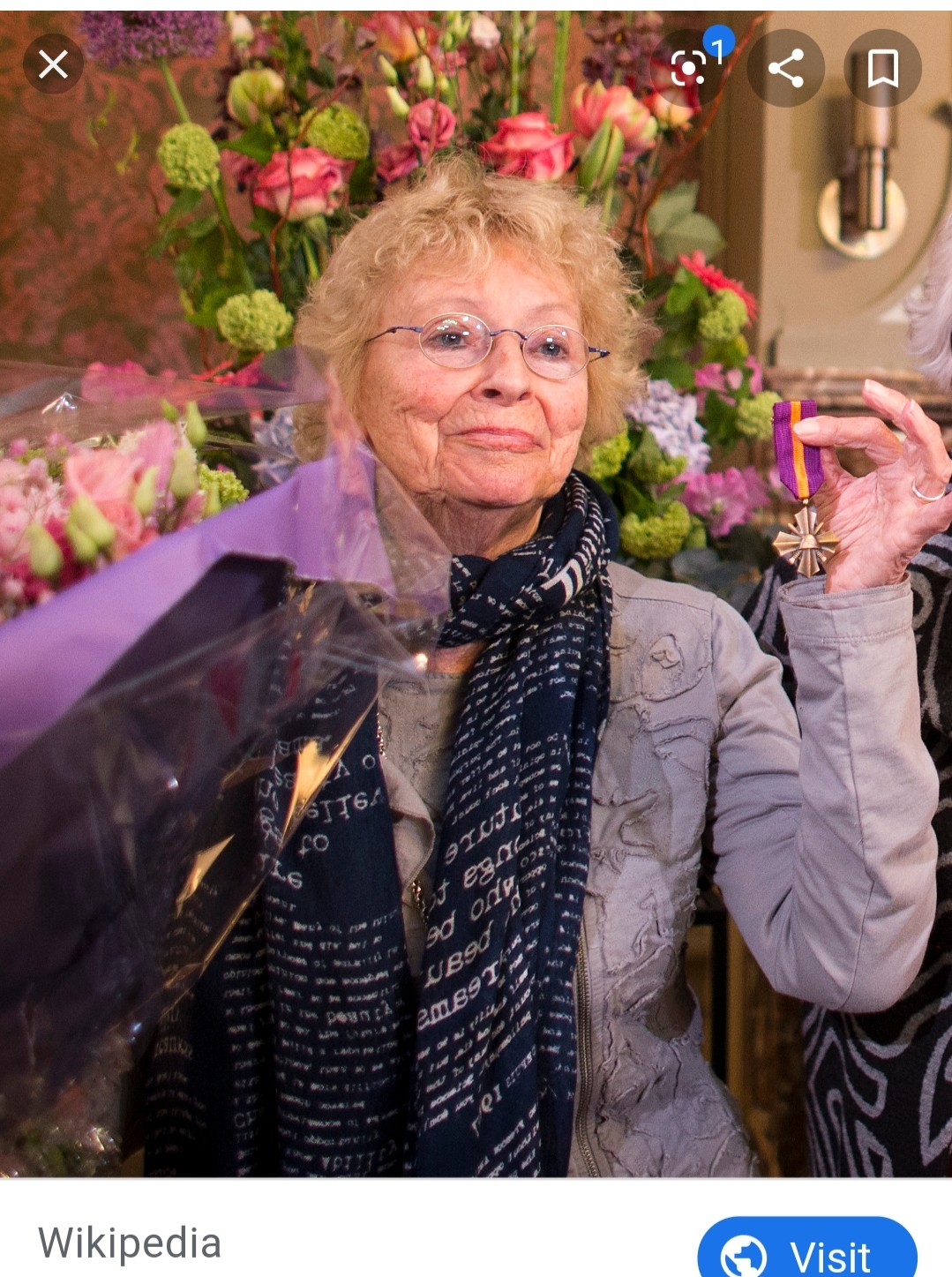 894: Freddie Dekker-Oversteegen
Now This is How You Resist
Born: 6 September 1925, Schoten, Noord-Holland, Netherlands (Presently, Schoten is a part of Haarlem)
Died: 5 September 2018, Driehuis, Noord-Holland, Netherlands
Freddie was raised by her single Communist mother who encouraged the girls to help children during the Spanish Civil War and other conflicts before World War II began.
Freddie joined the Dutch Resistance against the Nazi Occupation at the age of fourteen. Her older sister Truus was also involved in the operation, as was their friend Hannie Schaft. Hannie was executed three weeks before the end of the war, but Freddie and her sister survived.
Freddie killed Nazis by seducing them and leading them to their deaths. Sometimes the sisters would shoot their targets themselves, other times it was other members of the operation. They also targeted Dutch collaborators who put the resistance members and innocent Jews in danger. The sisters also helped blow up train tracks and smuggle Jewish children to safety. Before they started their seduction raids, they handed out pamphlets and hung anti-Nazi posters. Neither sister ever revealed how many they had killed.
After the war, Freddie was a board member of the National Hannie Schaft Foundation set up to remember Hannie and the other female Dutch resistance fighters (the organization was founded by her sister Truus in 1996). She married and had three children.
Truus and Freddie both lived the rest of their lives suffering from PTSD and horrifically vivid nightmares. In 2014, Truus and Freddie both received the Dutch Mobilization War Cross in recognition for their war efforts. They've also both had streets in the Netherlands named after them.
Badges Earned:
Find a Grave Marked
Sources:
https://time.com/5661142/dutch-resistance-friendship/
https://www.history.com/news/dutch-resistance-teenager-killed-nazis-freddie-oversteegen
https://www.nytimes.com/2018/09/25/obituaries/freddie-oversteegen-dutch-resistance-fighter-dies-at-92.html
https://www.findagrave.com/memorial/193179957/freddie-nanda-dekker-oversteegen