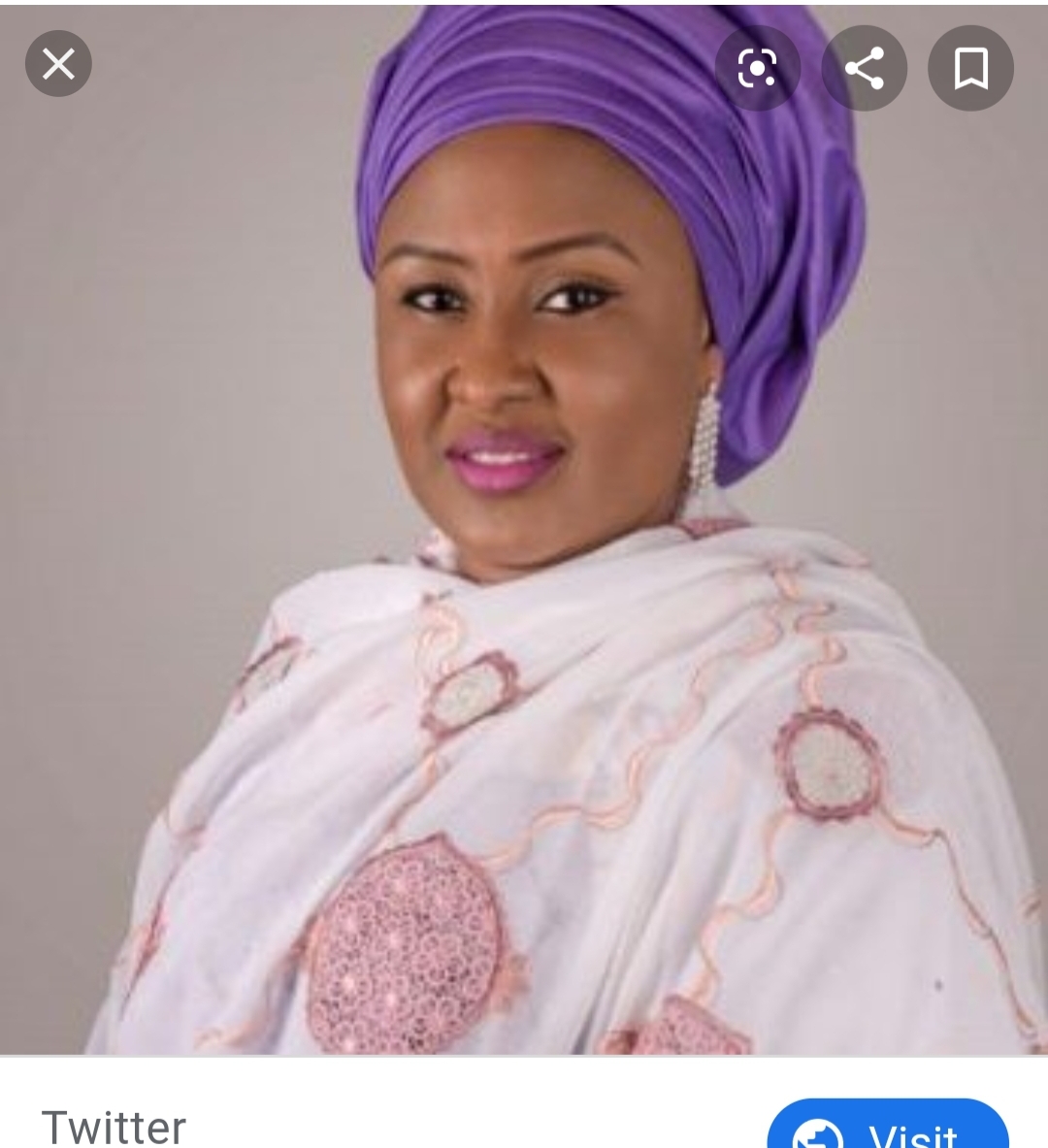 "If there is no corruption in governance and public life, there would be enough resources in any nation to meet the important needs of the common people, including women and youth."
893: Aisha Muhammadu Buhari
The First Lady of the Federal Republic of Nigeria
Born: 17 February 1971, Adamawa, Nigeria
Though Aisha prefers to be called Wife of the President.
Aisha is a trained cosmetologist, beauty therapist, and an author.
Aisha's grandfather was Nigeria's first Minister of Defense.
She is continually working to #BringbackourGirls (after hundreds of young Chibok schoolgirls were kidnapped by Boko Haram while they took their school exams). 112 of the Chibok Girls are still missing as of September 2020. Aisha helps other children and women affected by terrorists in her country as well.
Aisha holds a bachelor's degree in public education, which is far from normal in her country. She also holds a Diploma in Beauty Therapy and a master's degree in International Affairs and Strategic Study. Aisha also holds more formal education than her husband, the president.
In October 2016, Aisha made headlines by claiming she wouldn't back her husband or his party for reelection because she wasn't impressed with their work. Her husband reacted by saying she belongs in the living room and kitchen (remember, she holds more formal education degrees than he does so--ouch).
It can be seen that her husband won reelection because of her fights for women's rights in her country. Aisha is focused on ensuring women and girls have a right and access to education and health resources. Aisha has even gone so far as to oversee construction of maternity wards in Nigerian hospitals. According to Aisha's biography on the Nigerian Government website (Linked below), she has seen 5,000 Nigerian women and girls receive education to allow them to enter the workforce. If all that isn't impressive enough, Aisha also advocates for the end of domestic violence, rape, and rape of minors in her country.
Aisha has made it known she and her children live off their own money and not the taxpayer's. She has five children.
Unfortunately, Aisha was in the news again in 2020. This time she was in the news after claiming she had to fly to Dubai for medical treatments when in actuality the media learned she flew there to go shopping for her daughter's upcoming wedding. In any other year this wouldn't have been a big deal, but in 2020 with the Coronavirus interrupting travel and shutting down industries, Aisha's decision to fly to Dubai on a private jet owned by a millionaire just made her seem...out of touch to say the least.
Sources:
https://statehouse.gov.ng/people/aisha-muhammadu-buhari/
https://www.entrepreneurs.ng/aisha-buhari/
http://saharareporters.com/2020/08/10/exposed-real-reason-president-buhari%E2%80%99s-wife-aisha-travelled-dubai