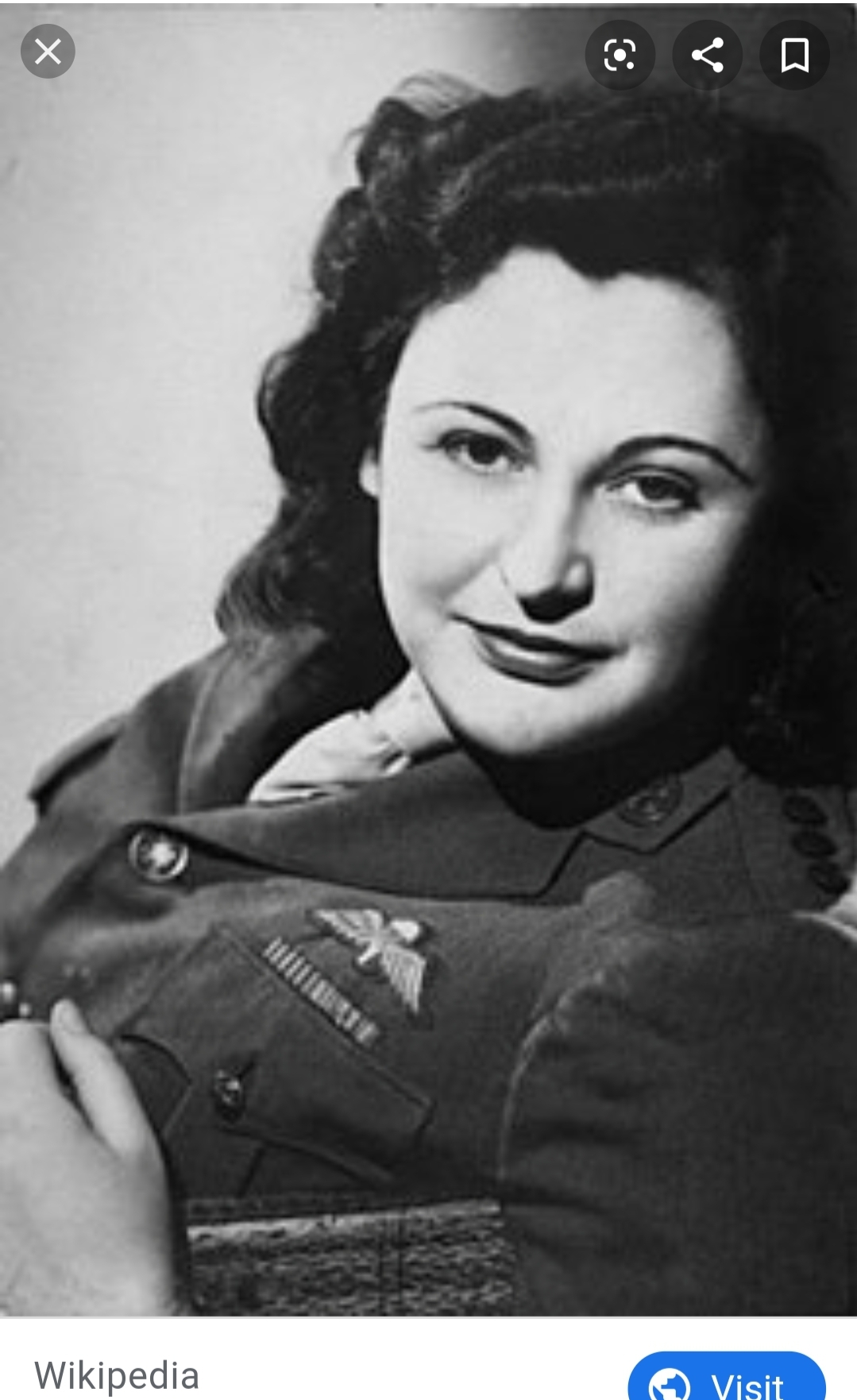 "I was never afraid. I was too busy to be afraid."
888: Nancy Wake
Most Decorated Servicewoman from World War II
Born: 30 August 1912, Wellington, New Zealand
Died: 7 August 2011, Richmond, Greater London, United Kingdom
Also Known As: The White Mouse
Before the war, Nancy supported herself as a freelance journalist. She was raised in Sydney, Australia, and ran away from home when she was sixteen. At first Nancy worked as a nurse, but eventually "escaped" to Europe in 1932. This is where Nancy took up her work as a journalist in Paris.
Living in Europe in the 30's allowed Nancy to see Nazism on the rise firsthand. After visiting Berlin and Vienna in 1935, Nancy became determined to fight Nazism firsthand.
In 1939, Nancy married her first husband in Marseilles. Six months later, the Germans invaded Frances. Nancy and her husband both immediately pledged to join the French resistance.
Nancy helped hundreds if not thousands of refugees, soldiers, and downed airmen escape Vichy France to Spain. In 1943, the Gestapo formally identified Nancy and placed her as their number one most wanted individual in France. They put a bounty of $5 Million Francs on her head to boot.
After being trained by the SOE (Special Operations Executive), Nancy was parachute dropped into France in 1943. Once D-Day had come and gone, Nancy raided SS headquarters and killed one of them with her bare hands before interrogating other prisoners.
After the war, Nancy learned her husband had been killed in action, leaving her with no money and no idea what to do with her life. He had been executed less than a year after she escaped France, and the reason he'd been tortured and executed? To get information on where Nancy had gone.
Unable to cope with civilian life in Europe, Nancy returned home to Australia. She ran for parliament twice but lost both races. Growing frustrated once more, Nancy then moved to England. She married an RAF officer, and after two years in England the couple returned to Australia.
Nancy ran for Parliament a third time and failed once again. Thereafter she and her husband retired from public life. Her husband died in 1997. In 2001, Nancy moved back to England, where she died ten years later.
Nancy's various medals and accommodations included the George Medal (Great Britain), the French and German Star, The Defence Medal, the British War Medal, the French Officer of the Legion of Honor, the French Croix de Guerre with Star and Two Palms, the US Medal For Freedom with Palm, and the French Medaille de la Resistance. Today, Nancy's medals are held in the Second World War Gallery of the Australian War Memorial.
Badges Earned:
Find a Grave Marked
Rejected Princess
Located In My Personal Library:
Women Wartime Spies by Ann Kramer
Secret Heroes of World War II by Eric Chaline
Who Knew? Women in History by Sarah Herman
Sources:
https://www.awm.gov.au/collection/P332
https://www.nytimes.com/2011/08/14/world/europe/14wake.html
https://www.jewishvirtuallibrary.org/nancy-wake
https://www.rejectedprincesses.com/princesses/nancy-wake