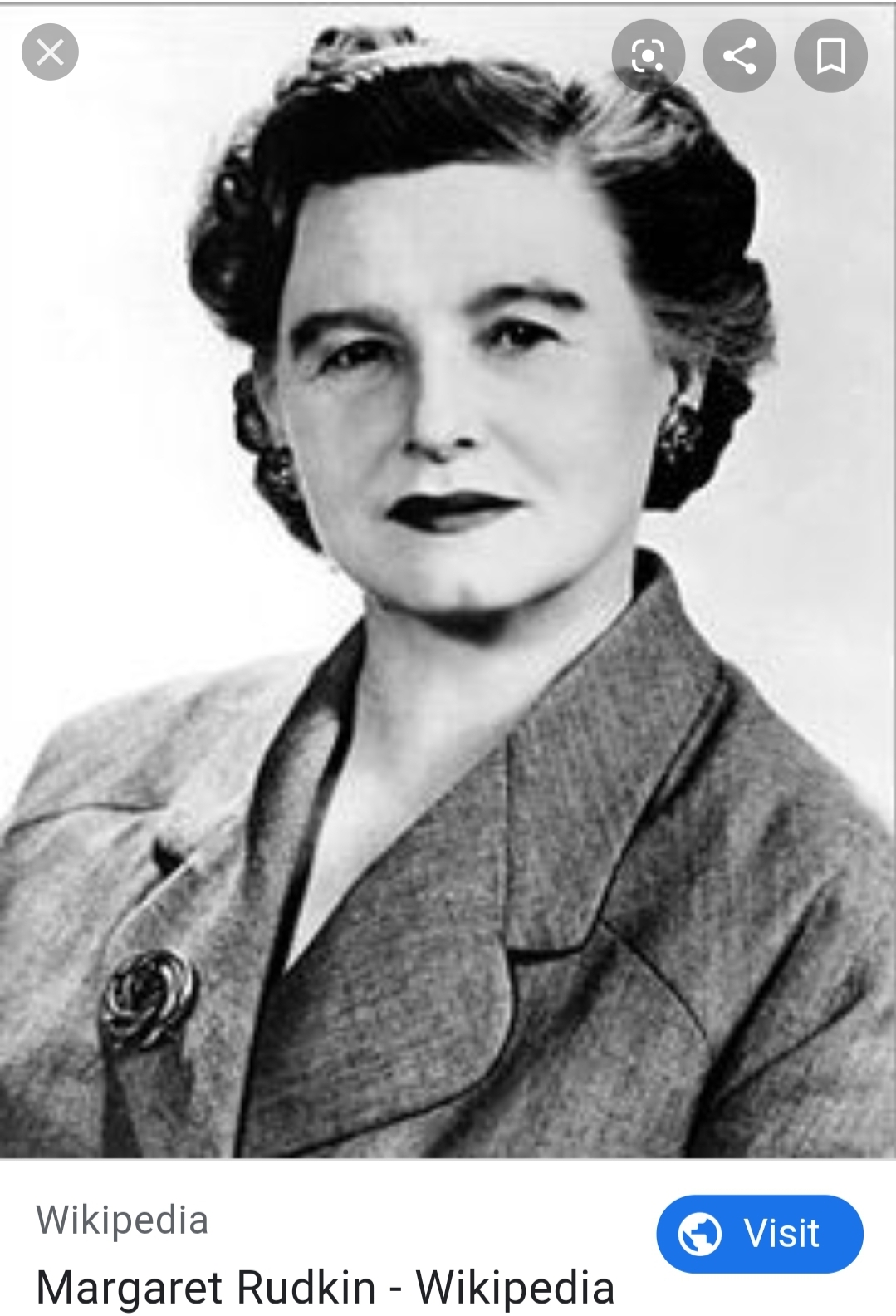 "That first loaf should have been sent to the Smithsonian Institution as a sample of bread from the Stone Age for it was hard as a rock and about one inch high."
886: Margaret Rudkin
Pepperidge Farm Remembers
Born: 14 September 1897, Manhattan, New York, United States of America
Died: 1 June 1967, New Haven, Connecticut, United States of America
Margaret founded Pepperidge Farm after her son developed intestinal issues from eating breads available for sale at the market.
Margaret was high school valedictorian and worked in New York City for nine years before settling down and getting married. She would have three sons and her husband worked as a stockbroker on Wall Street. Unfortunately for them, Margaret's husband was in a polo accident that left him out of work for six months; and the Great Depression happened to strike at the same time. To say the family was in financial distress would be an understatement.
The name Pepperidge Farm came from the property on which the Rudkin family lived, Pepperidge Farm. The property was named that way after an ancient Pepperidge tree that grew on the homestead.
From 1937 to 1940, Margaret operated the business out of her garage. She started with no business model or even any idea how to make bread, but soon enough the loaves took off. Even though they sold for fifteen cents more per loaf than the average bread at the time (twenty-five as opposed to ten), people couldn't get enough of Pepperidge Farm.
In 1939, Pepperidge Farm sold their millionth loaf of bread. They opened their first factory in 1940, but production had to be cut during World War II. Some of the ingredients Margaret insisted on using, including honey and real butter, were in short supply due to the war effort. But by the time peace rang out in 1945, Margaret had been given enough time to develop a solid business plan on how to expand.
On 4 July 1947, Pepperidge Farm celebrated the grand opening of their first commercial kitchen and factory in Connecticut. During the 1950's, Margaret often traveled to Europe, where she encountered Belgian chocolate cookies. Knowing there were no similar products on the market in the United States, Margaret bought the rights to the pastries to begin selling under the Pepperidge Farm banner. Today the cookies remain some of Pepperidge Farm's best sellers. Soon after, Margaret also dug into the frozen pastry world. She knew Americans were on the cusp of having freezers in their homes and kitchens and was able to guess frozen food would be a big-ticket item too. Frozen products are now responsible for up to twenty percent of Pepperidge Farm's sales. Next up came the most iconic of all Pepperidge Farm products. While traveling in Switzerland, Margaret discovered small fish shaped crackers, and Goldfish were born.
In 1961, Margaret sold Pepperidge Farm to Campbell Soup Co and became the first woman to serve on the board of Campbell Soup.
Her cookbook was the first to ever make the bestseller list on the New York Times. Published in 1963, the Margaret Rudkin Pepperidge Farm Cookbook held both recipes and Margaret's memoirs.
Margaret would continue to lecture at Harvard and other business schools across the country. She retired from Pepperidge Farm in 1966, and passed away from breast cancer the following year.
Badges Earned:
Find a Grave Marked
Sources:
https://www.pepperidgefarm.com/our-story/
https://www.tastecooking.com/distinctive-life-margaret-rudkin-founder-pepperidge-farm/
https://www.innovationhartford.com/entrepreneurial-legend-pepperidge-farm-founder-margaret-rudkin/