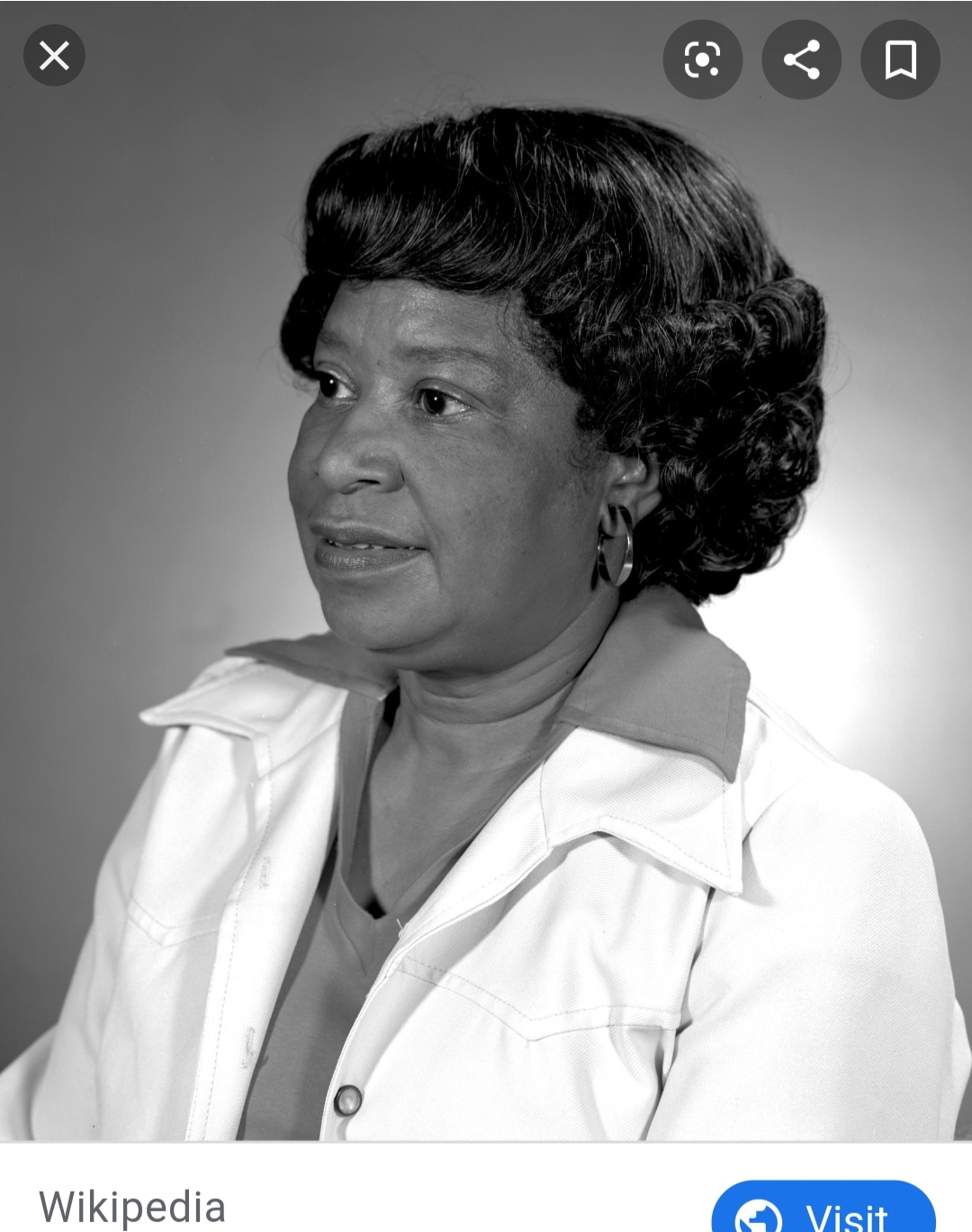 883: Mary Jackson
One of NASA's Hidden Figures
Born: 9 April 1921, Hampton, Virginia, United States of America
Died: 11 February 2005, Hampton, Virginia, United States of America
Mary earned bachelor's degrees in math and physical sciences in 1942. She worked as a teacher, bookkeeper, and secretary initially. She was married and had two children.
She joined NACA in 1951, working in the segregated West Area Computing Unit at Langley. At the time, the West Area Computing Unit was managed by fellow Hidden Figure Dorothy Vaughan. The NACA would go on to become NASA, the National Aeronautics and Space Administration.
In 1958, Mary became the first African American Female Engineer working at NASA. She wrote or co-authored twelve different research papers in her time at NASA.
Mary stopped working as an engineer at NASA in 1979 after becoming frustrated that she was never promoted to a management position. She pivoted to working at Langley's Federal Women's Program where she was able to influence the hiring and promoting of women in several fields at NASA. She left Langley and NASA as a whole in 1985.
Mary is portrayed by Janelle Monae in the Hollywood film Hidden Figures.
In June of 2020, it was announced the NASA Headquarters in Washington DC would be named in honor of Mary. A year earlier, she was posthumously awarded the Congressional Gold Medal.
Badges Earned:
Find a Grave Marked
Located In My Personal Library:
The Book of Awesome Women: Boundary Breakers, Freedom Fighters, Sheroes, and Female Firsts by Becca Anderson
Hidden Figures by Margot Lee Shetterly
Sources:
https://www.nasa.gov/press-release/nasa-names-headquarters-after-hidden-figure-mary-w-jackson
https://www.nasa.gov/content/mary-jackson-biography
https://www.britannica.com/biography/Mary-Jackson-mathematician-and-engineer
https://www.findagrave.com/memorial/174900723/mary-eliza-jackson