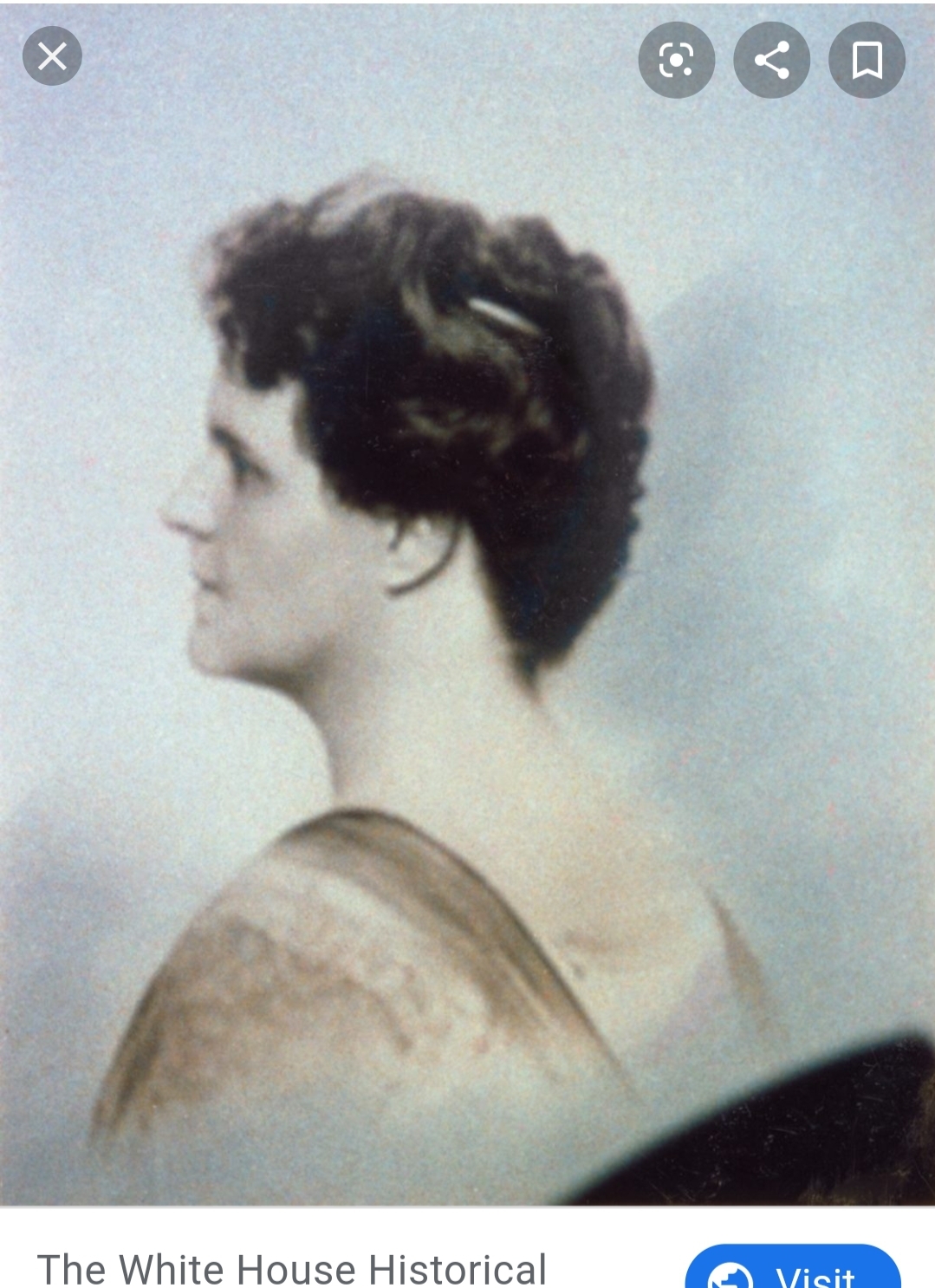 880: Isabella Hagner James
The First Person Employed by a First Lady of the United States
Born: 1876, Washington, District of Columbia, United States of America
Died: 1 November 1943, Baltimore, Maryland, United States of America
Also Known As: Belle Hagner
When Isabella was a child, the man who would assassinate President Garfield befriended her and her brother. The incident ended up in a societal paper, much to Isabella's nanny's horror.
After being orphaned at sixteen, Isabella was put in charge of her three younger brothers. They had to sell their home and move into a rat-infested home in a seedier part of town, but Isabella's uncle was a judge and was able to help them keep most of their furniture. Sadly, not enough money remained to allow Isabella or her brothers to attend school or receive a higher education.
Luckily all of Isabella's brothers soon landed jobs, including her thirteen-year-old youngest brother. The money they earned allowed the family to survive these trying times. Isabella also began to be hired to write invitations and do other secretarial work for high society ladies throughout the DC area. At one point she even worked as a clerk in the Surgeon General's Office of the War Department (where she earned half the pay of the man sitting next to her).
She was eventually hired by Mrs. Edith Roosevelt becoming the first salaried Social Secretary to a First Lady of the United States. As stated above, Isabella was the first staff member ever employed by a first lady. Isabella became fast friends with every member of the Roosevelt family, and enjoyed her time with them in the White House. She went on to be the first person appointed to stay during the Wilson Administration, serving First Lady Ellen Wilson.
Before her marriage, Isabella was the first agent for the Social Register in Washington. This meant Isabella compiled lists of those deemed socially eligible, and also decide which ranks of officials should also be included (military, diplomatic, etc.).
Isabella became a surrogate mother to her nephew Alec, who lived with Belle and his father (one of Isabella's brothers) after his parents divorced. By now Belle was in her thirties and still single. After Alec had a tonsillectomy, Belle traveled with him to rest and recuperate. It was while on this journey that Belle met the man she would one day marry.
After her marriage Isabella stepped down from the White House to be a stepmother to her husband's three children and mistress of his estate. Thirteen years after the wedding, the couple sold the estate, library, and their art collection for reasons Isabella did not include in her memoirs. They then moved to a smaller more modest home in Baltimore. Isabella outlived her husband by four years.
In 1983, Isabella's niece-in-law, the wife of Alec (the young man who had the tonsillectomy), donated Isabella's personal papers to the White House Collection.
Badges Earned:
Find a Grave Marked
Sources:
https://www.whitehousehistory.org/memoirs-the-first-white-house-social-secretary-isabella-hagner
https://www.theodorerooseveltcenter.org/Learn-About-TR/TR-Encyclopedia/Family-and-Friends/Isabella-Hagner
https://www.findagrave.com/memorial/116228927/isabella-louisa-james