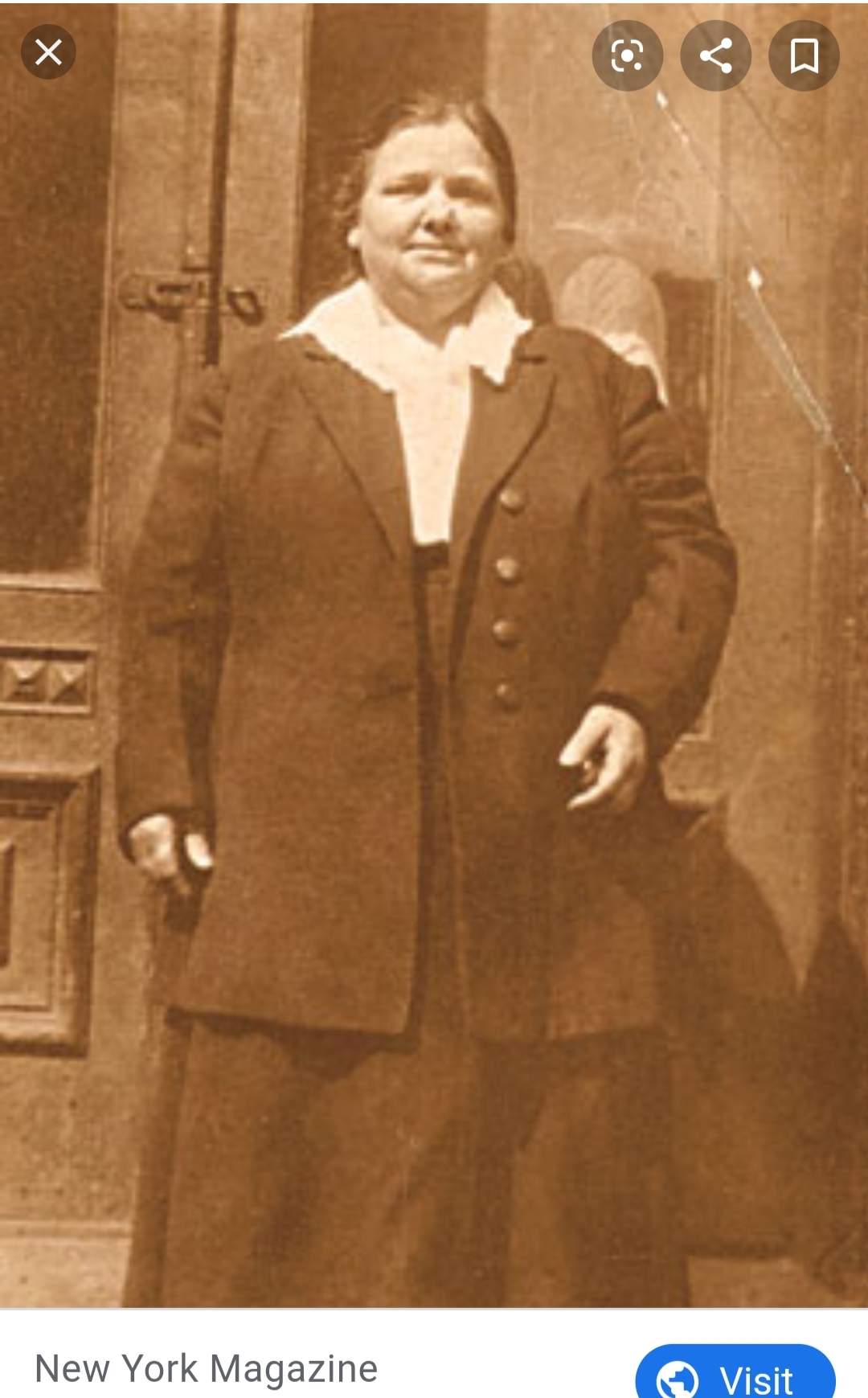 876: Annie Moore Schayer
The First Immigrant to Come Through Ellis Island Immigration Station
Born: 24 April 1874, County Cork, Ireland (Present-day County Cork, Republic of Ireland)
Died: 6 December 1924, New York City, New York, United States of America
Annie was seventeen years old and traveling with two younger brothers when she arrived in New York City. Her parents and two older siblings had left Ireland for the new world two or four years before (sources differ), and Annie and her brothers were anxious to be reunited. The ocean crossing had taken twelve days, and the Moores had spent Christmas at sea.
Annie, her brothers, and the rest of the passengers aboard their steamer were registered on New Year's Day, 1892.
Speculation has been made on whether or not somebody rearranged people in line so a more memorable and "appropriate" person would get the honor of being the first Immigrant registered. The federal government didn't want an undesirable immigrant, you know like an Italian or a Jewish person (I wish I was kidding, but you know, racism and anti-Semitism were alive and well at the time).
Annie married and had at least ten children before dying of heart failure, never having left New York. Five of her children died before the age of three. Little else is known about her today.
What we do know is that certain facts about Annie have been misreported, and I'm here to tell you the following facts are NOT True. Annie was NOT fifteen when she arrived at Ellis Island. This was an invention made up by the media at the time, who claimed she celebrated her fifteenth birthday on New Year's Day as she passed through the immigration checkpoint. Annie's birthday was NOT in January and she was NOT fifteen at the time. Also misreported is how Annie died. If you read tales of her ending up in New Mexico, where she died in a streetcar accident, know this is NOT true. That was a different Annie Moore who was falsely identified as the true Annie who passed through Ellis Island first. As previously stated, the true Annie Moore in question died in New York City of heart failure in 1924.
When our Annie did die in 1924, she was buried in a family plot alongside many of her children and another child of a family friend. They were together, but they had no headstones. Poverty had racked the family ever since Annie had arrived in New York and purchasing a headstone for any of the Schayers was out of the question at the time. After a genealogist was able to track down Annie's true descendants, and set the record straight regarding the falsehoods mentioned above, a group got together and raised enough funds to finally mark Annie's grave in 2007.
Today, a pair of statues of Annie and her brothers stand in Cobh, Ireland (the present name of what used to be Queenstown, where Annie and her brothers left Ireland) and the second stands at Ellis Island itself. The Irish statue represents the millions of Irish immigrants who left their homeland to come to America; including 3.5 Million who passed through Ellis Island in its more than sixty years of operation, while the Ellis Island statue honors Annie and her brothers as the first of twelve million immigrants who passed through Ellis Island itself.
Badges Earned:
Find a Grave Marked
Located In My Personal Library:
American Passage: The History of Ellis Island by Vincent J Cannato
Sources:
https://www.history.com/news/remembering-annie-moore-ellis-islands-first-immigrant
https://www.irishcentral.com/roots/history/annie-moore-first-immigrant-through-ellis-island
https://www.huffpost.com/entry/125th-anniversary-of-annie-moore-and-ellis-island-reminds_b_5867f25ae4b04d7df167d530
https://www.anniemoore.net/memorial-project.html